South Korea: Bithumb Exchange Hacked; EOS and XRP Worth Millions Stolen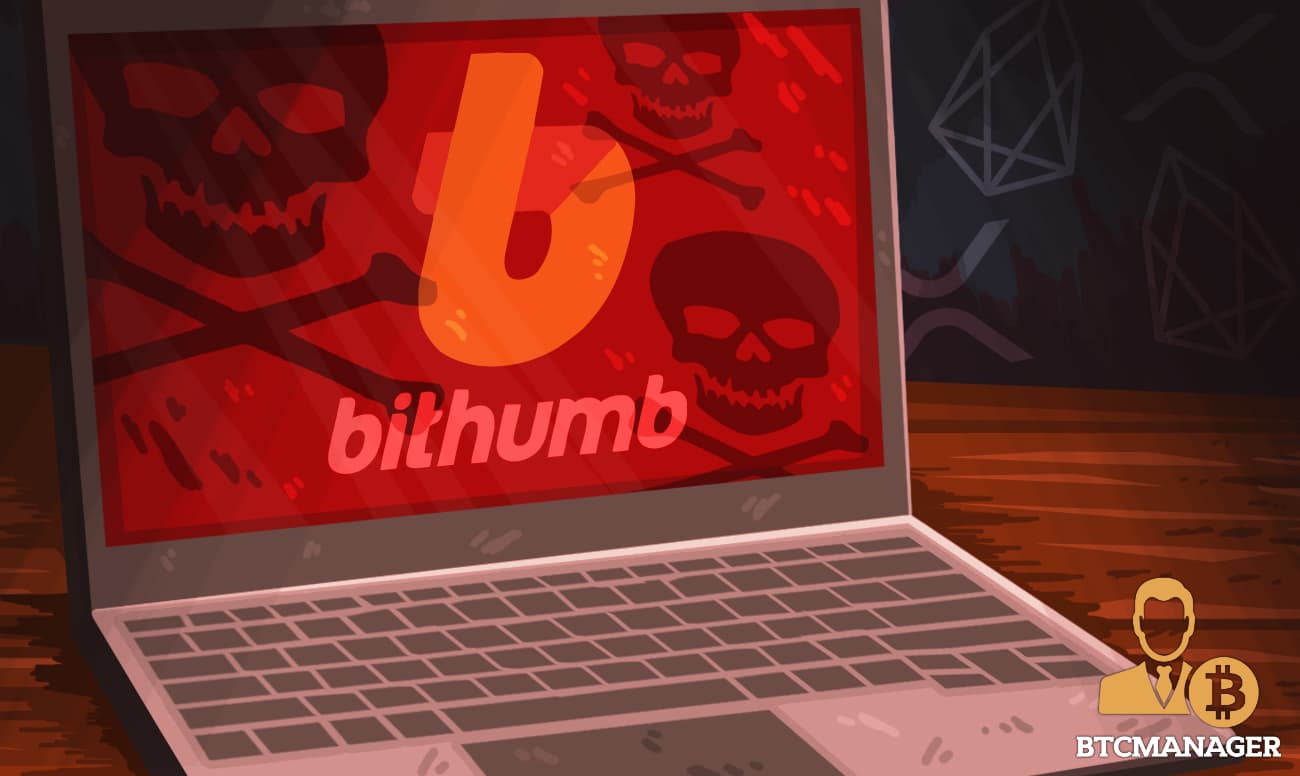 South Korean cryptocurrency exchange Bithumb on March 30, 2019, announced that it recently observed "abnormal withdrawal" of crypto holdings from the company's hot wallet, an incident its employees orchestrated the firm suspects. Notably, the company claims that all its customer's funds are secure in cold storage wallets.
An Inside Job?
Bithumb, a South Korea-based cryptocurrency exchange that consistently ranks among the world's largest by reported trading volume has fallen victim to a hack. The exchange tweeted on March 30, 2019, that it has blocked all withdrawals and deposits for the time being.
[Notice🔔]
We deeply apologize to our members for delaying the cryptocurrency deposit and withdrawal service, we would like to inform you of the circumstances of the grounds and confirm that your assets are safe.
For more details >> https://t.co/dOvT78P0sK

— Bithumb (@BithumbOfficial) March 30, 2019
The exchange substantiated on its decision to abruptly block withdrawals and deposits of digital currencies stating that late on March 29, 2019, its trading monitoring system detected "abnormal withdrawal" of crypto assets from its hot wallet.
For the uninitiated, the fundamental difference between a hot wallet and a cold wallet is that the former is always connected to the Internet, while the latter is not. With that said, it's safe to say that hot wallets carry a higher risk of being hacked compared to their offline counterparts.
The exchange claims that "all the spilled cryptocurrency is owned by the company, and all the [member's customer's assets are] under the protection of [a] cold wallet."
This should come as a slight relief to the exchange's customers as it seems that their assets were not compromised during the attack.
However, what stands out is that the attack was reportedly carried out by the exchange's people. Bithumb stated in its announcement that after a thorough internal investigation of the matter, it has come to the conclusion that the incident is an "accident involving insiders."
The exchange also took the blame for the hack, stating that it should have taken better steps in verifying its internal staff. Bithumb promised that such an incident wouldn't repeat itself as it is developing an in-house workforce verification system.
The Magnitude of the Hack
According to the attacker's wallet address, EOS cryptocurrency worth almost $12.5 million was withdrawn from the exchange's hot wallet. The cryptocurrency news outlet The Block claims that XRP worth $6.2 million also appears to be stolen.
The stolen crypto assets appear to have been sent to multiple exchanges, including EXMO (662,000 EOS), Huobi (263,000 EOS), Changelly (192,000 EOS), ChangeNOW (140,000 EOS), and KuCoin (96,000 EOS), among others. Interestingly, Changelly has already frozen EOS and XRP deposits worth $480,000 and $76,000, respectively, which it believes were stolen from Bithumb.
In an official response to the hack, ChangeNow said that:
"We are actively cooperating with Korean police, as well as Bithumb representatives; we have been contacted with a number of official inquiries that are currently being processed by us. Our main goal here is to return all stolen funds to their rightful owners."
Unsurprisingly, speculations have already started running wild on crypto Twitter with one user suggesting that the suspicious nature of the attack might have to do something with the recent Bithumb layoffs.
The attack becomes all the more surprising given that the same exchange was compromised on June 20, 2018, which resulted in the loss of almost $30 million worth of digital currencies.
Of a truth, the past few days haven't exactly been the best for crypto exchanges.
BTCManager reported on March 26, 2019, how Singapore-based exchange DragonEX got hacked by cyber criminals which resulted in the loss of the exchange's as well as user's crypto assets.
The story surrounding Bithumb hack is still developing and BTCManager will continue to provide its readers with important updates.