Standard Chartered's Enterprise-Grade Crypto Custody Platform Joins Fireblocks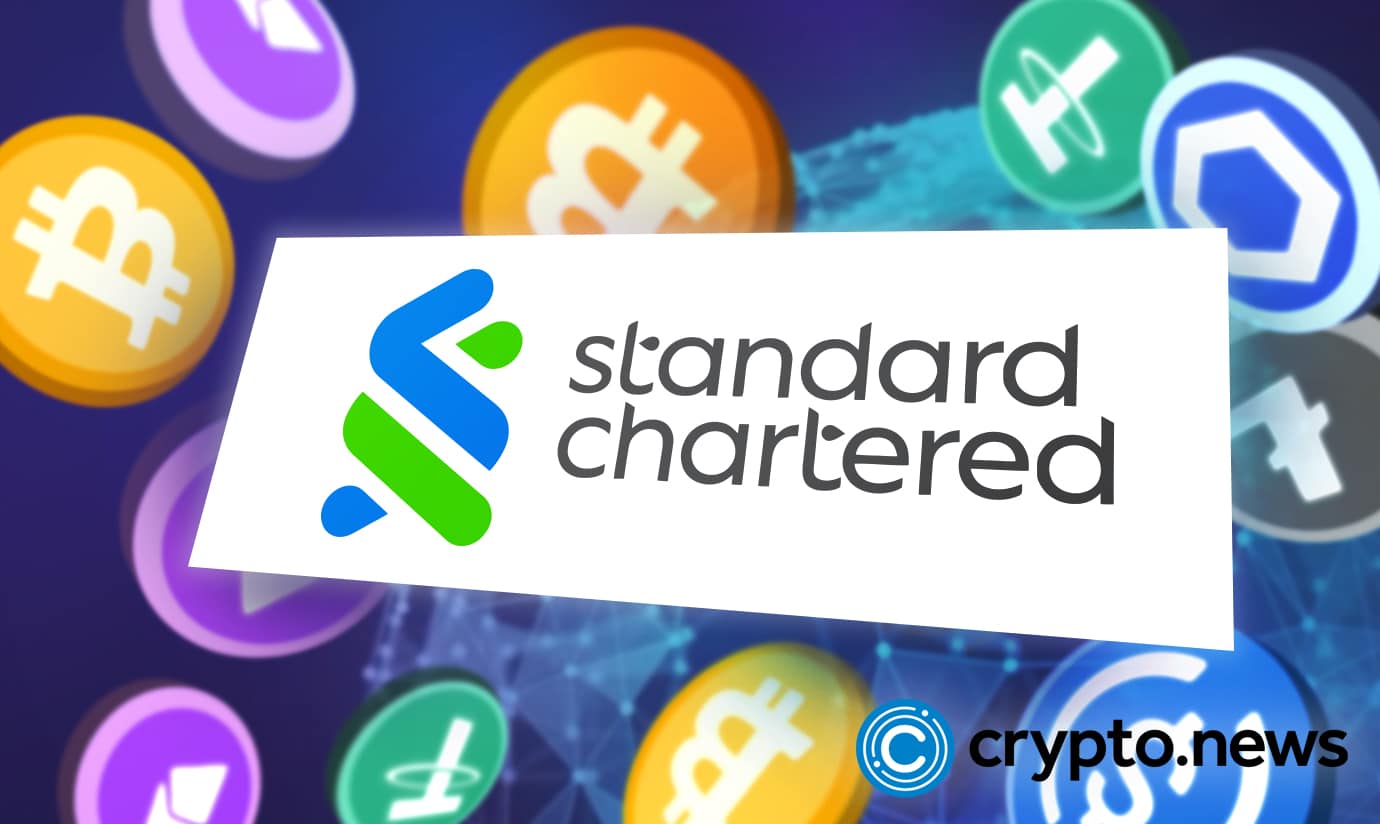 Zodia Custody has integrated with Fireblocks to offer its institutional clients direct access to the latter's network of more than 1,000 liquidity partners, while also significantly enhancing the connectivity of its crypto custody platform, according to a press release on May 23, 2022.
Zodia Custody Live on Fireblocks
In a bid to significantly boost its global connectivity offering and competitiveness, Zodia Custody, the institutional crypto asset custody platform under the umbrella of Standard Chartered Bank, has integrated with the Fireblocks Network.
For those who are unaware, Fireblocks is a New York-based digital asset custody, transfer, and settlement platform that claims to help users streamline their operations by bringing their digital asset exchanges, OTCs, counterparties, hot wallets, and custodians into one platform.
As more and more institutional investors begin to diversify their portfolios into bitcoin (BTC) and other cryptocurrencies, the need for secure, and easy-to-use digital assets custody solutions cannot be overemphasized.
Per a press release by the team, the alliance will allow Zodia Custody's institutional clients to connect directly with Fireblocks' network of more than 1,000 liquidity partners, trading venues, lending desks, and counterparties, enabling them to enjoy instant transfers, rebalancing, and payments straight from their Zodia Custody wallet.
Offering Clients More Options
Maxime de Guillebon, CEO of Zodia Custody reiterated that the company's partnership with Fireblock is a forward-thinking move aimed at expanding Zodia's digital asset custody offerings, while also "allowing users to operate within a secure and compliant environment. We are delighted to have gone live with this service, which presents a fantastic milestone in our goal to provide a total service proposition that meets the entire needs of our customer base."
The team says counterparties on the Fireblocks Network are jointly verified through due diligence checks by Zodia Custody and Fireblocks, thereby significantly reducing transaction risks associated with unknown or risky counterparties.
With several significant milestones reached already, including securing a license to function as a Money Services Business (MSB) with the United States Financial Crimes Enforcement Network (FinCEN), and the UK's Financial Conduct Authority (FCA), Zodia Custody strives to offer its clients compliant, secure and efficient solution that enables them to transact with various counterparties securely without having to exchange wallet addresses.
Zodia was launched in 2021 as a result of a partnership between SC Ventures, an arm of Standard Chartered Bank, and Northern Trust, a leading wealth and asset management corporation.
Zodia Custody has made it clear that its latest integration with Fireblocks aligns with its objective of becoming the world's most secure crypto asset servicing provider.
Fireblocks' cutting-edge digital assets custody infrastructure has made it the platform of choice for a good number of institutions as well as decentralized finance (DeFi) projects, including Aave (AAVE) and Crypto.com, amongst others.
Earlier in March 2022, Timechain, a Canada-based Money Services Business joined the Fireblocks network, in a bid to bolster its institutional-grade digital assets infrastructure.
As reported by crypto.news last April, financial technology (Fintech) heavyweight, FIS inked a strategic partnership deal with Fireblocks, to offer its carpital markets clients secure exposure to crypto services.