Standard Chartered predicts Bitcoin's future value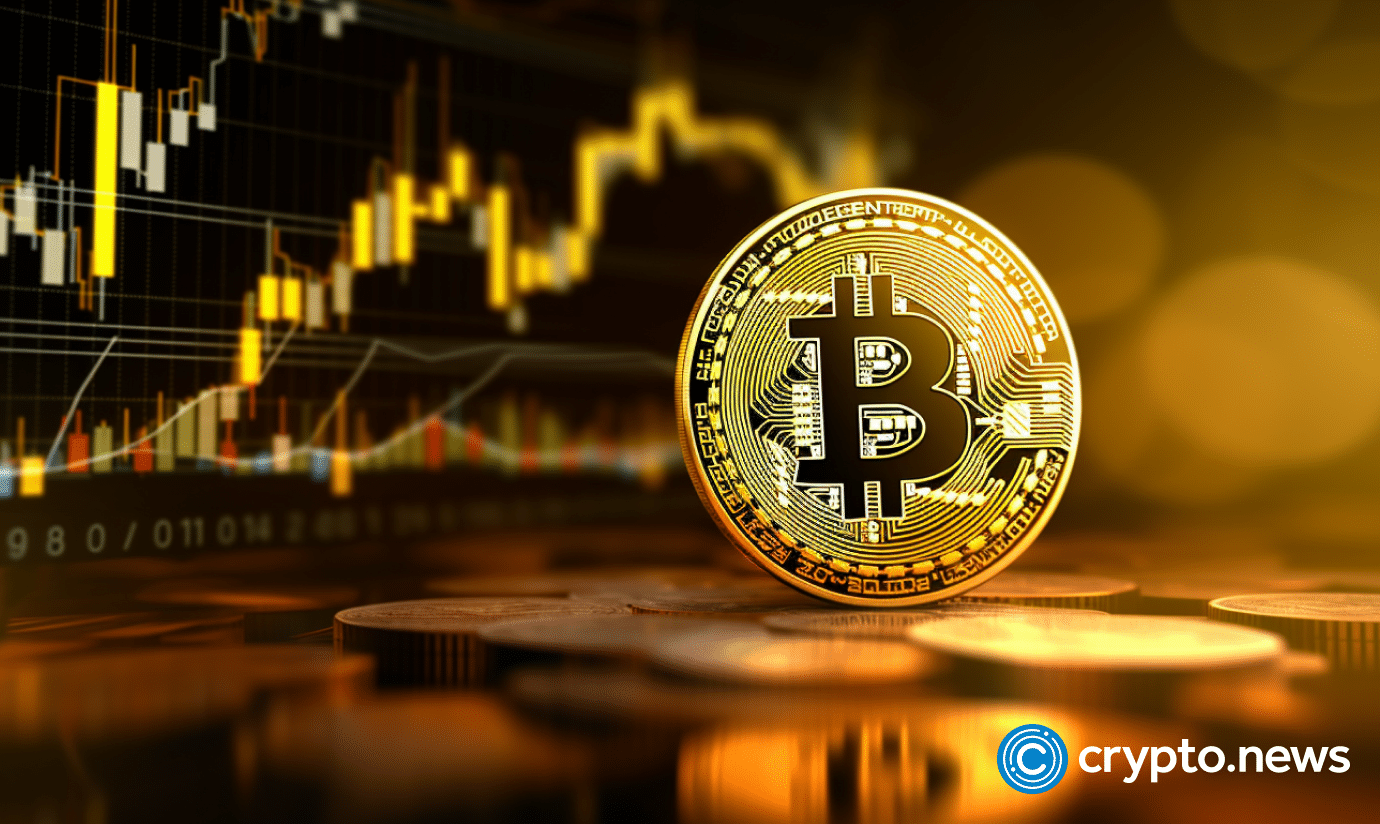 Standard Chartered forecasts potential growth in Bitcoin's valuation, emphasizing mining dynamics and intrinsic supply constraints as key drivers.
Recent forecasts published on Oct. 11 by Standard Chartered suggest that Bitcoin, the leading cryptocurrency, could experience significant price appreciation in the coming years. While the bank had predicted a $100,000 valuation for Bitcoin by the end of 2024, the latest insights from their top FX analyst, Geoff Kendrick, indicate a possible 20% increase to that figure.
Bitcoin's (BTC) volatile journey has seen an impressive 80% price increase since the beginning of the year. Notably, though, its current value is a mere fraction of its November 2021 peak of $69,000.
The turbulence of 2022 wreaked havoc on the crypto sector, erasing trillions of dollars in value, mainly due to central banks' rate hikes and the downfall of major crypto entities like the FTX exchange. However, the decline of several traditional banks this year seems to have partially rejuvenated the crypto market.
What's driving the optimistic outlook on Bitcoin's price? Kendrick's analysis highlights the dynamics of Bitcoin mining. Miners are pivotal in the Bitcoin network, validating transactions and adding new blocks to the blockchain. For their efforts, they receive newly minted bitcoins.
Currently, they are incentivized to sell 100% of these new coins to maintain operational costs, chiefly electricity for their powerful computers. But, if Bitcoin's price were to soar to $50,000, miners would likely retain a higher percentage of their earnings, selling only 20-30% of the new coins.
This could result in a substantial net reduction in the Bitcoin supply by approximately 250,000 bitcoins annually, thus driving demand.
Additionally, Bitcoin's intrinsic supply mechanism is set to reduce the daily mining limit next spring, further constricting the supply.
However, caution is advised. Bitcoin has a history of speculative valuations. Notably, in 2020, a Citi analyst projected Bitcoin could reach $318,000 by the end of 2022, but it ended that year at roughly $16,500, a significant decline. As always, the crypto market's unpredictability remains one of its defining features.