Strike Raises $80 million to Battle Other Payment Services Providers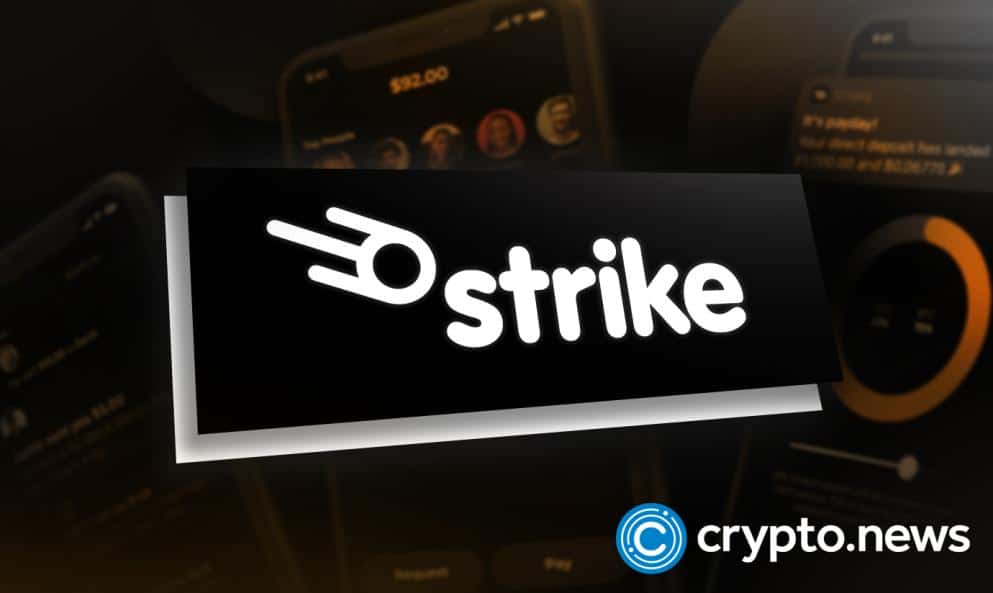 Strike plans to gain massive adoption to become the most effective payment method in the world, outperforming both Visa and MasterCard as far as everyday payments are concerned.
Strike's Official Announcement
Strike announced on Tuesday that it managed to raise $80 million as capital. The funds would be used in achieving the dream of breaking the monopolistic Anti-American dominance of financial institutions, Visa and MasterCard offering credit card services to American citizens. Ten31 chaired the fundraising and was later joined by new enterprising business people from Washington University in St. Louis Endowment and the Wyoming Endowment University.
Jack Mallers, the CEO of Strike payment service, stated during an interview that The payment platform would use a part of the raised $80 million capital to develop partnerships with large retail entities including, but not limited to, Wendy's and Starbucks. According to the aggressive CEO, Strike will revolutionize payment experiences for vendors, merchants, and customers in these giant retail stores.
Although such a small company challenging the credit card industry industry-leading service providers may sound absurd and unachievable, the Bitcoin payment platform has already convinced big fishes such as Shopify and global point–of–scale service NCR to adopt the new technological payment method.
Strike's Working Mechanism
Strike operates on a technology known as Lightning network, commonly known in the crypto space as Layer 2 solutions. The technology works so that it develops batches of BTC transactions and then quickly verifies the collections. The resultant is a cheaper and faster option compared to the ideal Bitcoin network, where transaction verifications take up to an hour to complete. The charges on the Bitcoin network are also exceptionally high, making it less conducive for such transactions.
Twitter has already incorporated the use of Strike's technology through its tipping and payment services.
Another Strike Advantage
Surprisingly, vendors and buyers who use Strike's technology as a payment method may choose to convert all Bitcoin payments to US dollars. Crypto fans believe that before the end of 2023, almost half of the shops and retail stores in the United States could use the new Strike technology.
Additionally, a Morgan Stanley investment bank report suggested that Strikes technology could see mainstream and widespread adoption of Bitcoin and other crypto-related payment methods. Strike's CEO believes that the technology would one day be more extensive than Western Union and overtake it to become the leading remittance service worldwide.
Jack also points out that using Strike will eliminate third parties from the traditional payment system. He argues that once a user pays using a card to buy a product or a service, the merchant does not receive any amount. Instead, third parties like Visa and MasterCard pledge to pay for the transaction on the user's behalf. This process is hence costly.
Strike offers that transactions in the lightning network will happen in real-time without needing protracted third-party settlements.