Survey: Two-Thirds of UK 'Zoomers' Not Interested in Crypto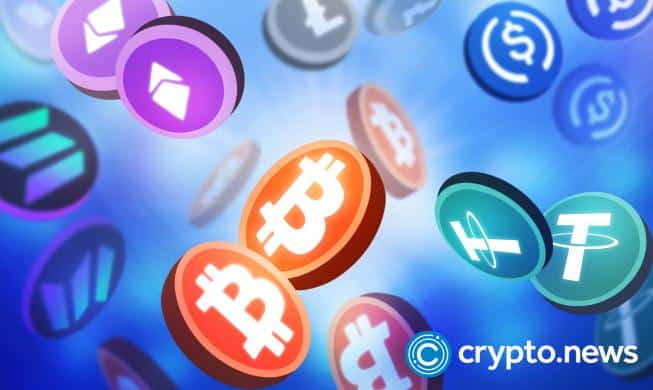 Seed's survey of more than 2,000 students and 'Gen Zers' found that a good number of young people in the United Kingdom are less interested in cryptocurrency and non-fungible tokens (NFTs) than commonly believed.
U.K. Zoomers Averse to Crypto & NFTs
While individuals that fall within the Generation Z (18-24 years of age ) and Millenials (25-40) categories occupy the frontlines of the crypto and digital collectibles movement around the world, with these people accounting for more than 93 percent of all crypto purchases, the story may not be the same for student and non-student Zoomers in the United Kingdom.
Seed, a youth marketing agency conducted qualitative and quantitative research on 2,000 18-24-year-olds within the UK (broken down by age, region, gender, and socioeconomic demographic) in May 2022.
The team says the survey population was then supplemented by a survey of its network, which is made up of over 60 participants, plus quantitative interviews with 20 more respondents composed of students, non-students, and graduates.
Interestingly, the researchers found that two-thirds (more than 60 percent) of the surveyed Gen Z population indicated they have zero interest in bitcoin (BTC) and other cryptocurrencies, with a meager 10 percent saying they might give crypto a try but will not prioritize it over traditional investment vehicles.
NFTs Are Mere Scams
What's more, the survey report findings further revealed that male Zoomers are more likely to invest in digital currencies than their female counterparts. Specifically, 50 percent of male Gen Zers surveyed said they would give crypto a try, while 75 percent of female Zoomers stated that they will never have anything to do with it.
That's not all, the researchers also found that London has the highest number of crypto enthusiasts than other areas across the UK. One-third of Gen Zers who live in London see crypto as a gateway to financial freedom, while just 10 percent of those living elsewhere in the UK thought it worth their time.
Since the days of Dapper Labs' CryptoKitties, which almost broke the Ethereum network, sending gas fees to the moon, non-fungible tokens have continued to attract the attention of people both within and outside the blockchain space.
However, despite the growing popularity of NFTs and the metaverse, some still believe that these innovative technologies are simply overhyped and overvalued.
In the same vein, a massive 70 percent of Seed's survey respondents said they see NFTs as scams, with 43 percent of non-students indicating that they are open to investing in NFTs, and 24 percent of students said they perceive NFTs as a viable investment.
"Although we're currently seeing a lot of cynicism across the whole demographic, the growing sales of NFTs indicate that they are more than just hype. When chatting directly to our network, they all acknowledged that NFTs were likely to become more and more prevalent in the coming years and might hold money-making opportunities – they just aren't convinced at present," the researchers noted.