SushiSwap (SUSHI) Whales Continue Accumulation Despite the Altcoin's Price Fall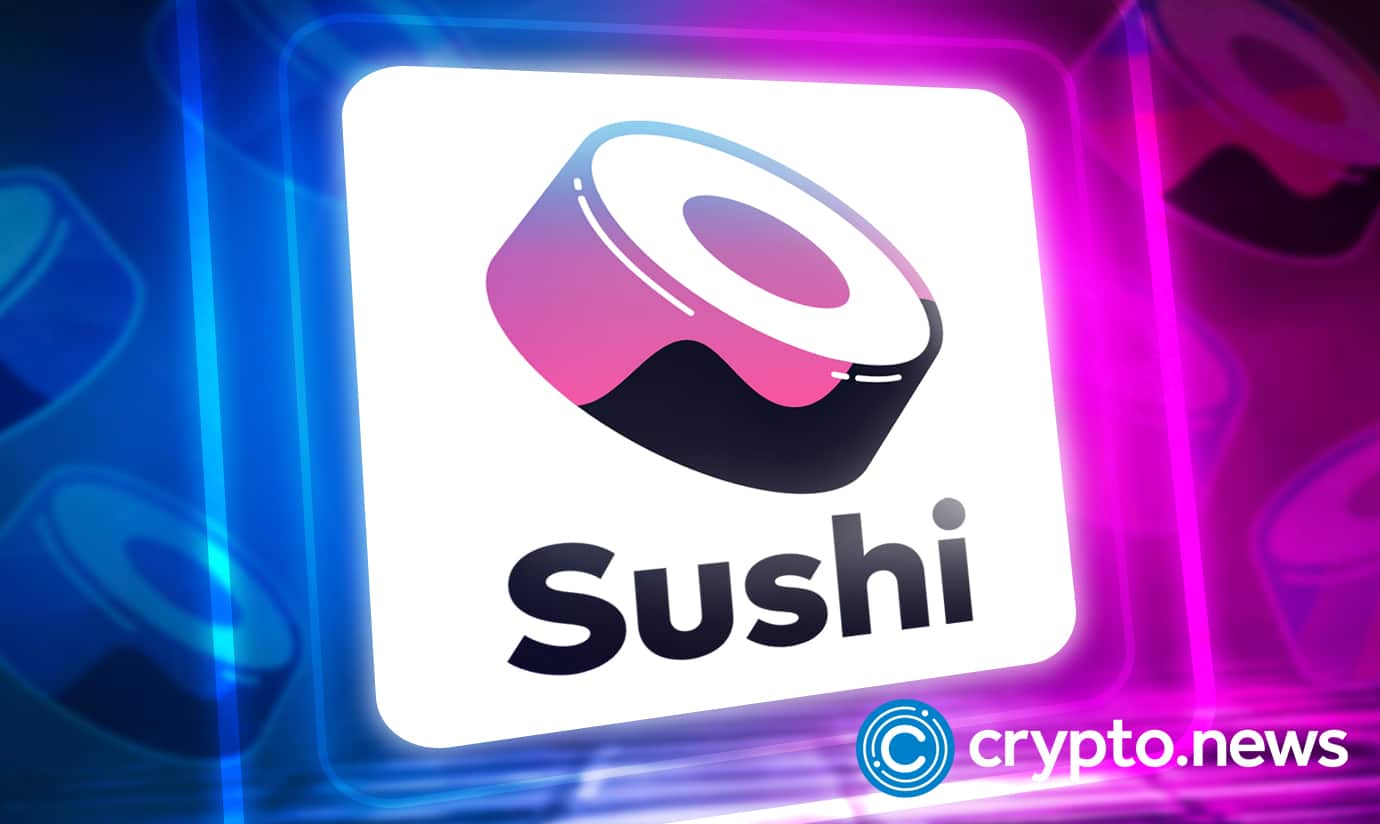 According to market data and social trends tracker platform Santiment, $SUSHI whales continue to accumulate despite the recent dip in the crypto market in general. Alongside $SUSHI, other alts like Uniswap and Band have seen an uptick in the number of addresses holding 100K to 10M.
$SUSHI Whales Maintain Holding Positions
At the start of 2022, SushiSwap was trading at prices between $9 to $10. Track down to a few weeks later, the price of the asset had accelerated downwards to $4, struggling to get past the $4.7 mark. Despite the altcoin's struggles, the number of addresses with more than 100K $SUSHI has
continued
to increase, as recorded by Santiment. The number of $SUSHI whales is now almost capping the total coin's supply which now stands at 240+ million. Almost 51% of the coins' total supply is now under the hands of investors, and judging from Santiment's report, whales might continue to beef up their SushiSwap portfolios. $SUSHI has seen a 0.20% positive price change over the last 24H, climbing from $3.9 to about $4.3, and has had a 9% 24H trading volume rise. However, judging from the coin's price at the start of the year, the coin is massively struggling to retrace back to $7, which was its value about a month ago. In general, the
crypto market
has struggled from the start of the financial year 2022, and the alts have not been left behind. Nonetheless, the tough wave that now clouds the altcoin market hasn't convinced whales to sell. $UNI and $BAND addresses with more than 100K coins continue accumulating more assets.
Faith among the Altcoins
$SUSHI's three-month high stands at $10, and it has fallen by 60%, currently trading at $4.30 at the time of writing. The coin hit its current all-time-high value last year and has since declined. $SUSHI has a positive ROI of 24%, which could be the
reason
why investors are keeping their coins. The asset's support level currently wanders around $3.9 and $4.1 while facing resistance at $4.2. If $SUSHI breaks beyond $4.3, it could trace a pullback beyond $4.7, but it also faces a strong rejection at the $4.1 mark. Looking at other altcoins, $XRP could be on the verge of finally surpassing $1 after a long while. Ripple is still battling with the SEC over the security case, but their sad days could be coming to an end. $XRP is now trading at $0.8, 4% above yesterday's values. The asset almost
surpassed
$0.93 about one month from today, but it fell back to $0.77 on Sunday. On Monday, the coin bounced back to $0.84 and has maintained values above $0.79 since.