Swedish Data Centers Become Very Attractive Options for Cryptocurrency Miners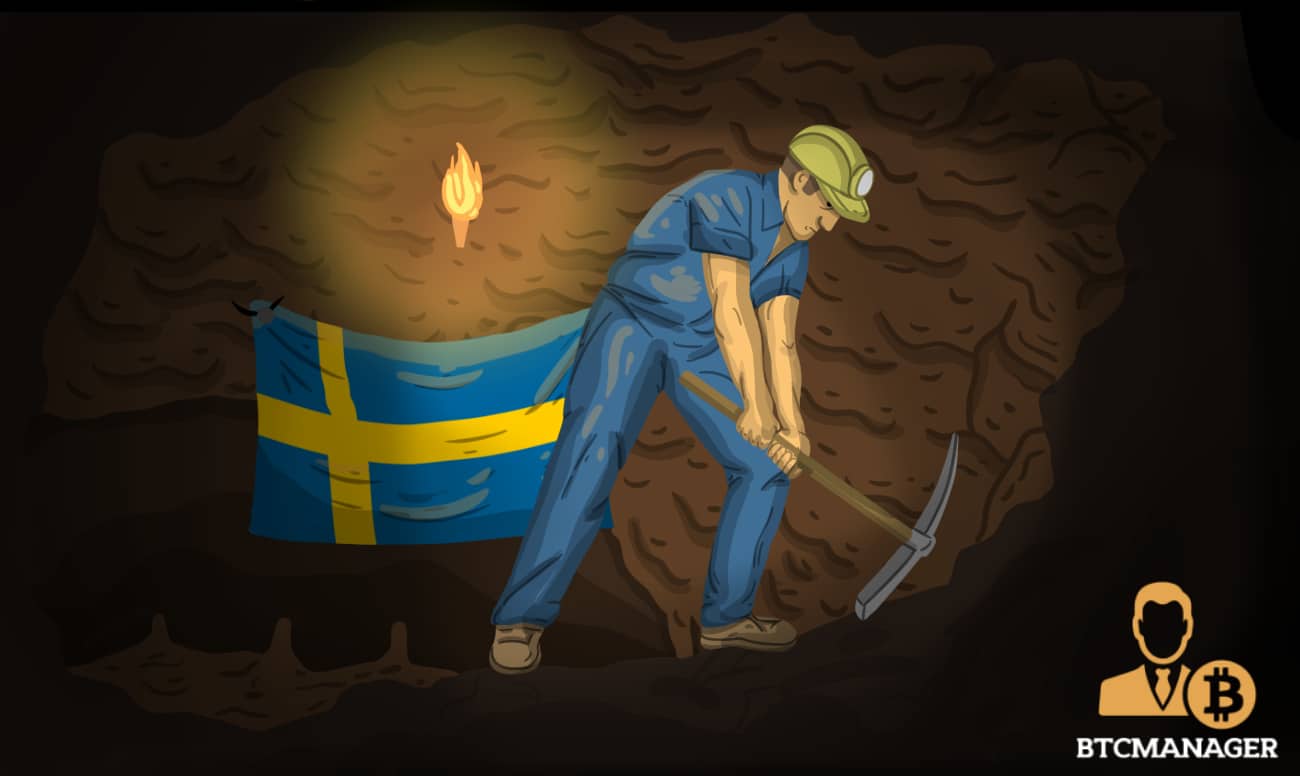 The Norwegian Government recently multiplied the electricity tax rate for data centers extracting cryptocurrencies as they believe that the cryptocurrency industry generates very little value and jobs for the nation. According to e24's article published on November 28, 2018, due to the increased tax rate, Swedish data center's are growing in popularity as cryptocurrency companies in Norway look to Sweden as a potential new home base.
Norwegian Government's Tax Change Disrupts Business
Due to the Government's recent tax change, many Norwegian companies have closed or are experiencing significant challenges. Erik Svensson, the director of Boden Business Agency, was shocked to hear that the Norwegian Government and KrF changed the laws. The data centers mining cryptocurrencies will have their reduced electricity charge of 0.48 ore per kilowattime, increased to the full price of 16.58 ore kilowatt hour.
Unfortunately, the Government's decision had severely affected many businesses. Troll Housing, a green data center alternative was originally going to set up in Fraena in More og Romsdal during mid-December 2018, after spending two years securing a billion dollar contract with a large foreign operator in block technology. After the Government's new electricity tax, the deal, unfortunately, did not progress forward.
Norwegian Companies Look to Sweden as a Base
With more competitive rates, many cryptocurrency miners are looking to Sweden. The data centers in Sweden pay approximately 0.5 ore per kWh in electricity tax. In Boden, there are currently 10 companies that are extracting Bitcoin and Kryptovaluta. The region has both small and large cryptocurrency mining companies which are a part of a broader strategy as their goal is to develop the industry as a whole. Svensson noted that Sweden is visited continuously by cryptocurrency companies which wish to base themselves in the country.
Even Bitmain, the world's largest and most popular inventor of Bitcoin miners is also looking to Sweden as an option. "We have already talked with our Norwegian partners who are recovering from us, saying that we must stop the project," said Julie Hvideberg, the International Sales Manager for Bitmain Norwegia. "We are a global company and can move to Sweden or Denmark, but our Norwegian partner loses big contract." While Bitmain's contract prevents Hvideberg form mentioning who their Norwegian partners are, Bitmain is currently working with data centers located in Western Norway.
Unlike Norway, Sweden has a more optimistic outlook when it comes to cryptocurrency mining. Svensson noted that the creation and development of new data centers have led to many positive outcomes for the community. As a result of the additional revenue and activity in the region, the Boden community has built out Boden Business Park, an area that will facilitate hundreds of new jobs.