Taiwanese Startup Unveils Solution to Bridge IoT and DLT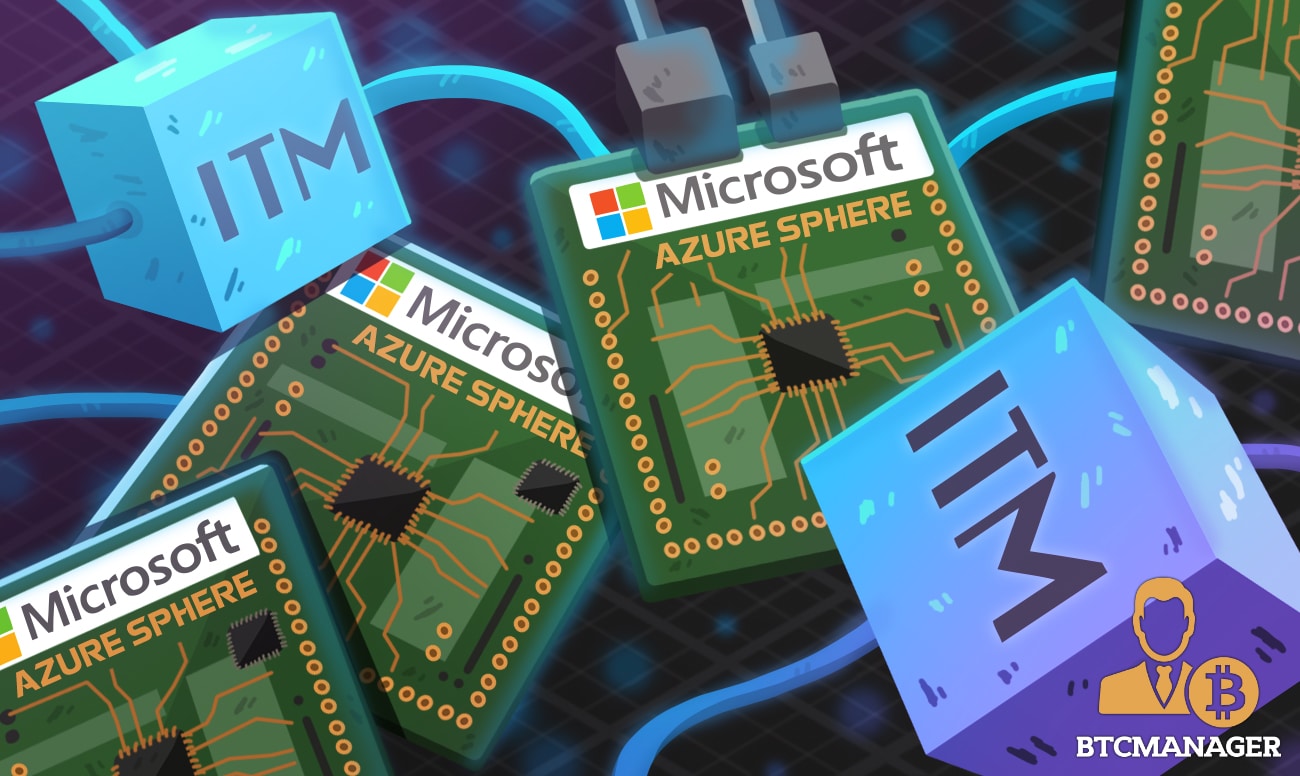 International Trust Machines Corporation (ITM), a Taiwan-based startup that claims to be focused on empowering Internet-of-Things (IoT) devices with blockchain capabilities and make it easier for businesses to adopt distributed ledger technology (DLT), has joined forces with Microsoft and Qualcomm to launch a solution aimed at boosting the performance and security of chipsets certified for Microsoft's Azure Sphere IoT operating systems.
ITM Joins Forces with Microsoft and Qualcomm 
In a bid to permanently eliminate the scalability bottlenecks inherent in blockchain-enabled IoT devices, while also boosting security and privacy, ITM has joined forces with global technology giant, Microsoft and leading U.S.-based semiconductor and telecoms equipment manufacturer, Qualcomm.
As stated in its press release, the collaboration between the three firms has given birth to a highly functional edge agent for chipsets powering Microsoft's Azure Sphere IoT operating systems.
The team says the new solution is preconfigured with the Azure Sphere and it automatically connects to the former's cloud services in a secure manner, thereby providing enterprises with robust edge computing, low latency connectivity, and end-to-end security.
What's more, the team claims the new chipset with ITM solution will enable manufacturers to create secure solutions, while also keeping Io devices up-to-date through updates created and delivered securely by Microsoft.
Reducing Costs and Improving Scalability
At a time when DLT experts are working hard to create a world where blockchain technology and IoT work together in a frictionless manner, a lot of pain points still exist in the space and ITM has made it clear that it's poised to fix these issues.
Commenting on the matter, Julian Chen, CEO of ITM reiterated that:
"Scalability, privacy and cost are the common problems enterprises face. Most public blockchains find it difficult to process large amounts of data generated by IoT devices and that affects the scaling up of a company. IM's cryptographic security algorithm facilitates the convergence of IoT and DLT, paving the way for the 'blockchain of things.'"

Importantly, ITM has made it clear that in addition to enhancing scalability, its new solution enables enterprises to slash costs, while also fostering data privacy, accountability and more.