Telegram to Launch Gram (GRM) Ahead of Facebook's Libra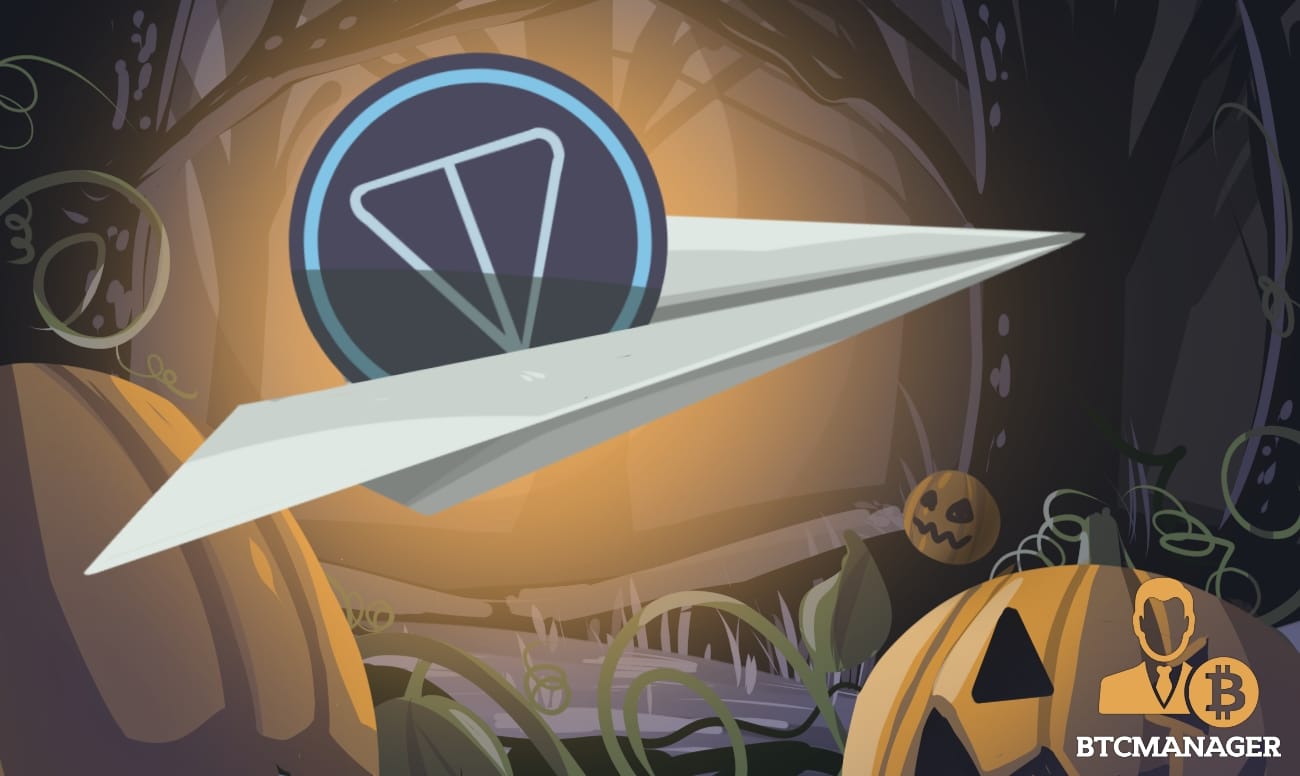 Telegram, the privacy-centric instant messaging app has confirmed that its distributed ledger technology (DLT) network will be launched in late October 2019, as the testing phase has successfully been completed, according to a message in the official TON Board on Telegram on October 2, 2019.
Telegram's TON Set for Launch 
While it's still unclear whether Facebook's Project Libra will meet up with its 2020 launch date due to regulatory bottlenecks, messaging giant Telegram is putting the finishing touches to its distributed ledger, TON, and Gram (GRM), its native altcoin. And the project will commence operations in the coming weeks.
The Telegram team has revealed that the much talked about billion-dollar blockchain project, Telegram Open Network (TON) will officially go live by the end of October 2019, following the successful testing of the network.
Reportedly, all investors who participated in its Gram (GRM) token sale are provided with the TON Key Generation Software, to generate a public key which they'll use to receive their Gram tokens from the platform. 
Investors are required to send their public keys to Telegram by October 16th and the keys will be verified using the details provided by each investor in the Token Purchase Agreement. 
Importantly, Telegram has made it clear that investors will be responsible for selecting validators, as neither Telegram nor the TON Foundation will function as validators once the network is launched.
Making it Work
Reportedly powered by a cost-efficient byzantine fault-tolerant proof-of-stake consensus algorithm, TON promises to offer the more than 300 million users of Telegram super fast payments, VPN services and more, using a sharding protocol.
Interestingly, TON adoption is already picking up, as Button Wallet launched its free crypto testing playground on the Telegram Open Network earlier in August 2019.
Earlier in September, leading U.S-based crypto exchange, Coinbase announced plans to add support for Gram (GRM) token.
On October 2, 2019, BTCManager informed that Crypterium a fintech company that claims to be providing services that makes it easier for people to use cryptos has unveiled an exclusive offer for its customers that enables them to reserve GRM in exchange for established cryptos like bitcoin. 
Today, the TON Board has revealed that Swiss Digital Group, a FINMA-licensed financial intermediary, is in talks with top crypto exchanges around the world to facilitate liquidity for Gram token.