Telegram now allows users to buy and sell usernames via auction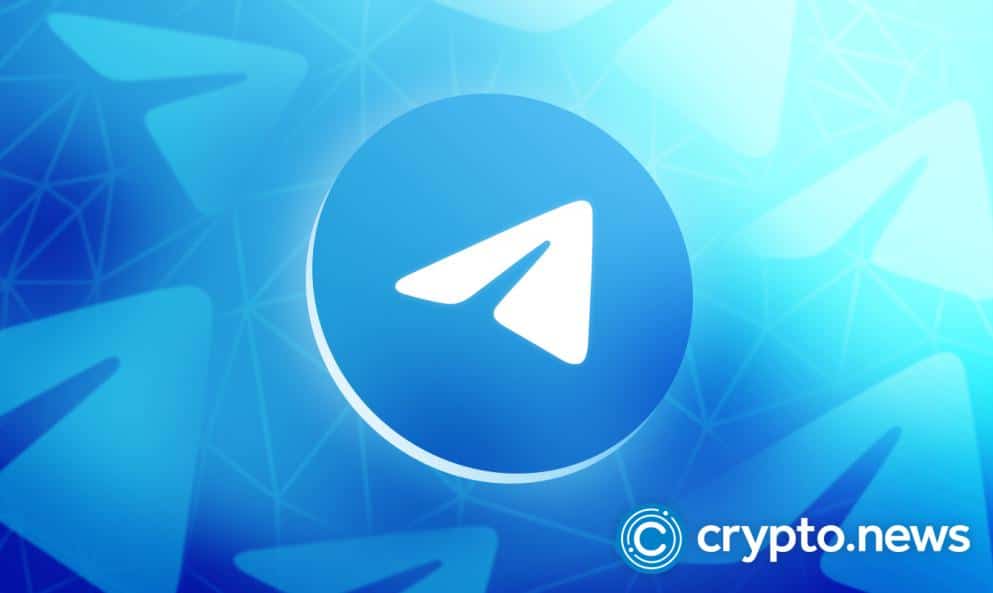 Telegram users can now secure their usernames with blockchain in an ecosystem of 700+ million users. Usernames can also be linked to personal accounts, channels, or groups.
Telegram releases new feature; transforms usernames to digital assets
Popular Cloud-based instant messaging app, Telegram has just launched a new feature to allow users to buy and sell short, recognizable *@ usernames" for personal accounts, public groups, and channels. The new update was announced today, November 11, on Telegram's official page.
Telegram has commenced an auction for the best usernames on Fragment, a free collectible trading platform. With this new feature, Telegram usernames have become digital assets that can be secured and sold between parties.
According to the innovative platform's unveiling note, ownership of the collectible usernames is secured in the immutable ledger of TON, a fast and scalable blockchain network. Interestingly, the new feature allows owners to add multiple username aliases to their personal accounts, group, or channel. Also, Each collectible name can be accessed with its @username on Telegram or outside Telegram using links such as username.t.me and t.me/username.
To acquire usernames on Telegram, buyers are to visit Fragment, search for their desired username and click on auction, provided that the username is still available. Buyers will then be redirected to a page which shows the highest bid along with the bid step and minimum bid.
Massive instant adoption of new feature; millions of TONs earned in username sales
Less than 6 hours after the launch, thousands of usernames featuring international brands and celebrity accounts have been put up for sale. Still on auction are @nike, @king, @esport while others such as @auto, @avia, @fifa etc., have been sold for as much as 900k TON.
Judging by data on the Fragment platform, millions of TONs have been earned by Telegram users from the sales of their short usernames. There is still more to be made as there are still lots of usernames currently on auction, an example is the popular shoe brand @nike which has over 300,000 TON bid at the moment.
Telegram is affording its users full ownership of their usernames, and they are embracing the idea.
"For the first time in the history of social media, people have full ownership of their usernames. Long-time Telegram users who have been using short usernames they registered early on can now benefit from the platform's growth by selling their usernames in fair, transparent, fully decentralized auctions."

Telegram wrote.
Telegram brings web3 to social media
Telegram's new update marks a milestone in Web3 adoption. The idea of on-chain ownership of usernames was first mentioned in August by Telegram founder Pavel Durov. Speaking on the invention earlier this year, Durov noted the possibility of adding "a little bit of Web 3.0 to Telegram in the coming weeks." At that time, he said he was impressed by the success of the TON Foundation's auction of domain names.
"I'm really impressed by the success of the auction TON recently conducted for their domain/wallet names. Wallet.ton was sold for 215,250 Toncoin (~$260000) while casino.ton was sold for ~$244000. If TON has been able to achieve these results, imagine how successful Telegram with its 700 million users could be if we put reserved @ usernames, group and channel links for auction."

Pavel said in a statement.
Now the company has put its plan into action.