Telegram to Auction Its Usernames on Ton-Blockchain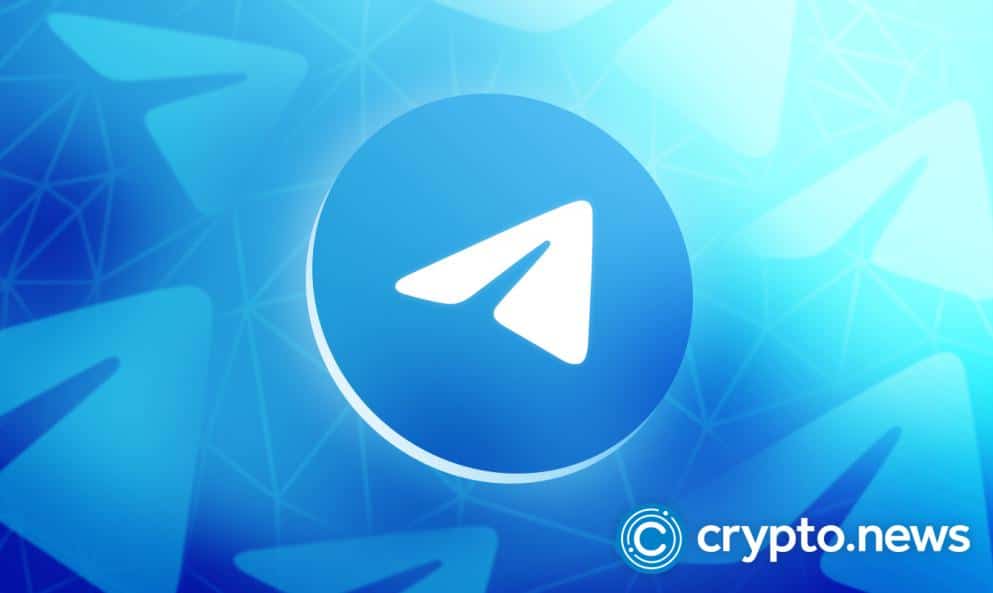 The messaging app will soon launch the Open Network (TON) blockchain username auction platform, the firm officially announced Today. Pavel Durov, the creator of Telegram, first announced the concept in August, citing the effectiveness of a prior TON auction for their account usernames as motivation.
Some Usernames Have Been Successfully Auctioned
Durov claims that wallet.ton, which sold for a cool 215,250 Toncoin, is the most valuable domain name yet. Casino.ton and Bank.ton, acquired for 200,000 and 157,500 Toncoin, respectively, are just behind it.
He persisted in making the case that if TON successfully achieved these outcomes, consider how good Telegram could be with its 700 million members if they placed designated usernames, groups, and channel connections for sale.
Durov's Ambition
Durov, however, isn't done yet. He claims that other Telegram ecosystem components like channels, stickers, or emojis may join this market later.
Buying usernames is nothing new. According to Non-Fungible's market tracker, over 500,000 users have purchased usernames on Ethereum using the Ethereum Name Service (ENS).
The Downsides of the Venture
It is not a web3 issue. On websites like Twitter and Instagram, gaining the coveted username is becoming harder. Some users are going to tremendous measures to get them. Online advice includes complex copyright strategies to request sites redistribute abandoned accounts.
Some businesses will compromise the original owner to gain social media handles. Telegram started investigating blockchain-based solutions and developing the Telegram Open Network. It sold TON tokens in a private transaction for $1.7 billion.
The U.S. Securities and Exchange Commission filed a lawsuit against Telegram in October 2019 after accusing it of conducting an unregistered securities offering. Under pressure from authorities, Telegram gave up on the initiative in 2020.
Open-source programmers were still working on the project. It changed its name to The Open Network in 2022 and launched a live, fully functional mainnet.
The Platform Has Had Similar Incidents
Despite having previously tried its hand at cryptocurrencies, Telegram was forced to give up after the US Securities and Exchange Commission began looking into its Telegram Open Network and Gram coin for allegedly selling unregistered securities. Telegram gave up on Gram and stopped working on blockchain projects after a federal judge decided in the SEC's favor. In 2021, the creators turned the blockchain over to the TON Foundation.
Telegram boasts 500 million active monthly users, according to BusinessofApps, and has gained popularity in nations like Iran due to its end-to-end security, which enables anonymous messaging. An important selling point for Telegram is its anonymity. According to the Korea Herald, the South Korean firm Kakao and KakaTalk suffered a lengthy outage that cut off connections for millions of users. This gave the app a slight popularity spike.
Telegram Woes
But this insistence on confidentiality has strained relations with authorities. Germany penalized Telegram $5 million last week for failing to put up measures to report unlawful material.
Other privacy-conscious applications are also easily accessible, such as Signal. While Meredith Whittaker, the new president of Signal, has condemned Telegram for employing cloud backups, Durov and Telegram have targeted WhatsApp for its blatant ties to the data maelstrom known as Meta.