Terra Classic's validator burns 13 million LUNC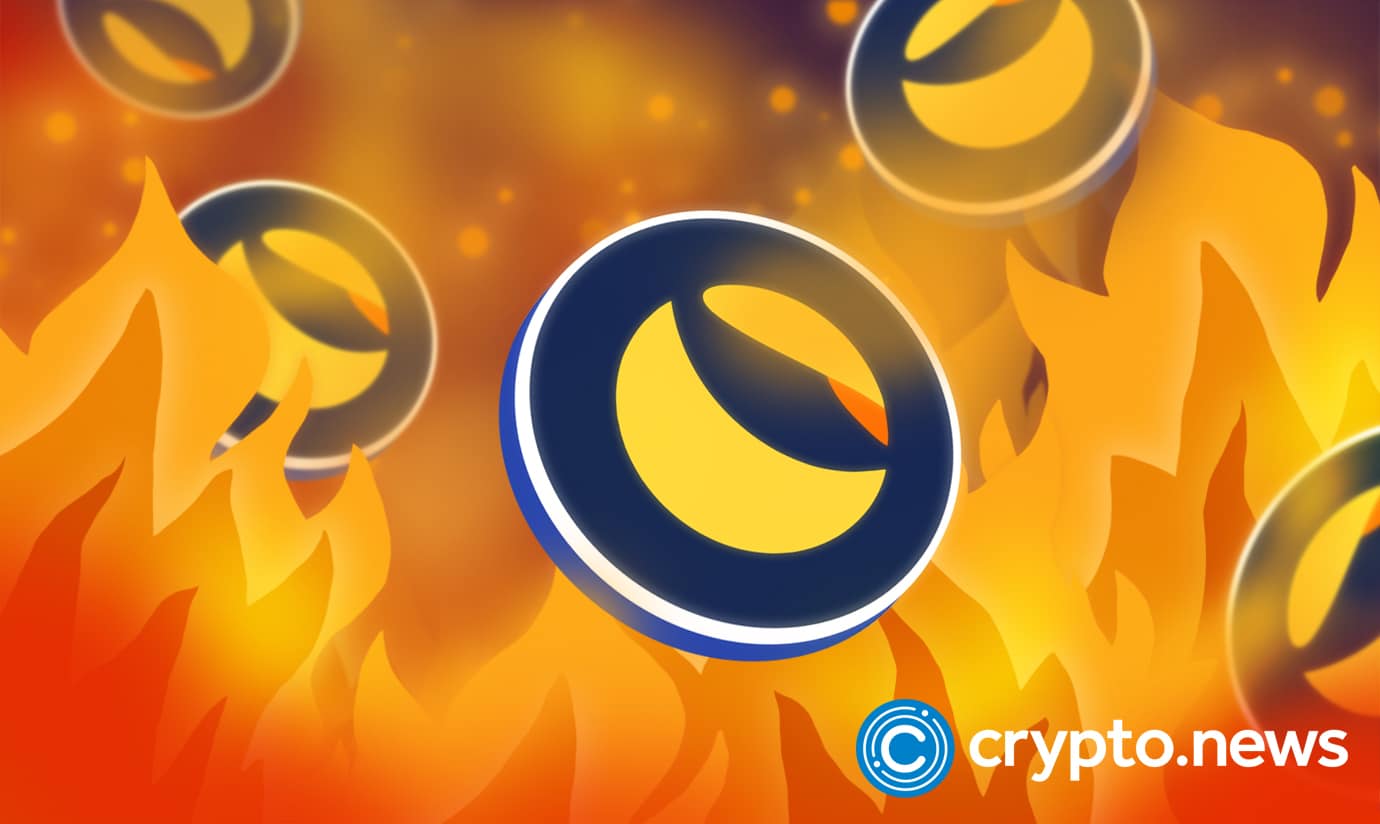 On December 21, Terra Classic promoter ClassyCrypto publicly acknowledged burning 100% of its LUNC validator fee in a tweet. The burn includes funds from Classy's Crypto Sphere validator fee of around 8 million LUNC tokens, YouTube ad income, and other sources.
After a 0.2% burn tax, ClassyCrypto reported burning close to 13 million LUNC tokens, whose developers recently launched wallets to hedge out Terra station TFL. Additionally, he disclosed the specifics of delivering LUNC to the burn address. It displays a transaction fee of 25,575 LUNC tokens and the 12,787,487.63 LUNC coins paid to the burn address.
ClassyCrypto also said he spent all their YouTube advertising monies on the LUNC burn.
Other members of the Terra Classic community applauded ClassyCrypto for keeping his word and supporting the community's burn effort.
Additionally, Classy's Crypto Sphere validator is switching to a 100% commission-burned scheme. It will move toward a 100% non-profit model to better serve the community. He disclosed the intent to burn several billion LUNC coins in 2023.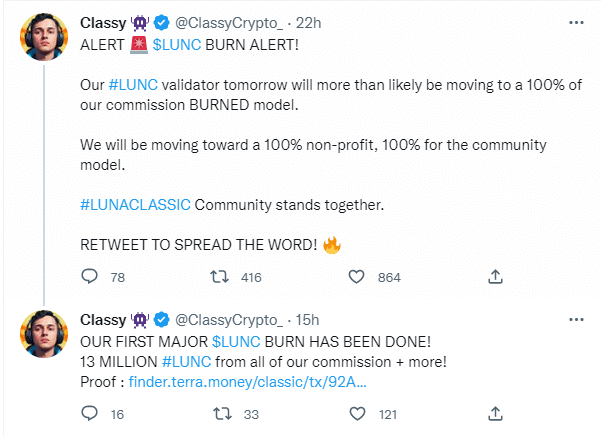 Binance leads the way in burning LUNC tokens
Up to this point, the Terra Classic network has burnt more than 36.231 billion LUNC tokens. With almost 20 billion LUNC tokens burnt, Binance, a cryptocurrency exchange, is responsible for most of the burn. Binance recently installed a LUNC burn mechanism which could have significantly contributed to this. The community's burn tax has also burnt more than 11 billion LUNC tokens.
As the whole crypto market saw selloffs, the LUNC price experienced intense selling hitting low and high values of $0.0001295 and $0.0001354, respectively, in the past few days.
Edward Kim and Zaradar, two main Terra Classic developers, left Terra Rebels, casting doubt on LUNC's future. Both of them will work in a new team and continue contributing to the improvements. It was subsequently discovered.