Tesla keeps $275m in BTC holdings amid increased AI investment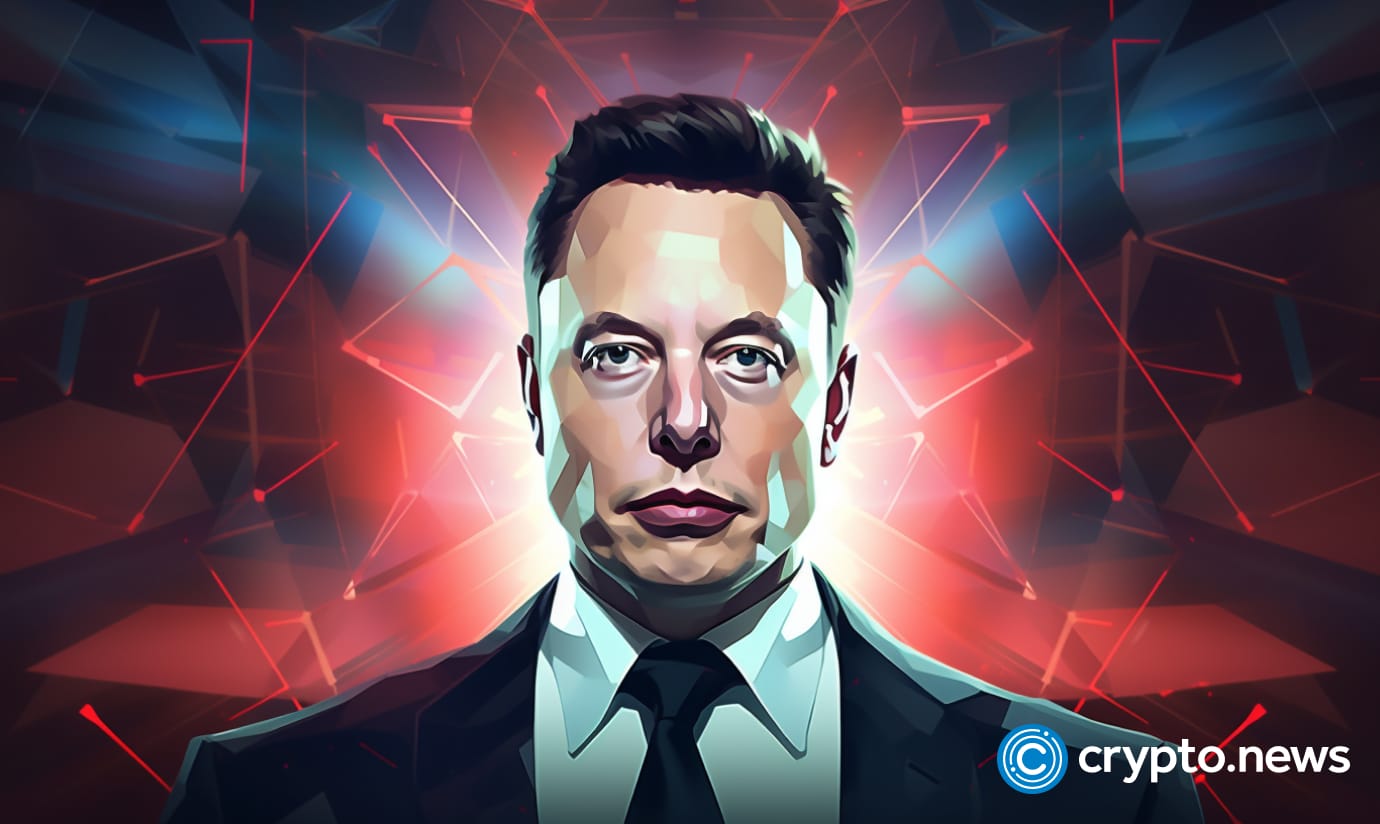 Tesla has again opted to maintain its Bitcoin (BTC) holdings, marking the fifth consecutive quarter without any changes.
According to the company's latest earnings report, Tesla's Bitcoin holdings remain at 9,720 BTC, valued at approximately $275.4 million based on the current market price of $28,300 per Bitcoin.
Tesla secured 43,000 Bitcoins in 2021
This decision starkly contrasts Tesla's earlier interactions with the cryptocurrency. In the first quarter of 2021, the electric vehicle manufacturer acquired over 43,000 bitcoins at an estimated average price of $34,000, taking its Bitcoin treasury to a peak value of $1.5 billion.
However, environmental concerns led CEO Elon Musk to change direction. Tesla sold a significant portion of its Bitcoin holdings in the first quarter of 2021 and further reduced its Bitcoin assets by about 75% at a 48% loss in the second quarter of 2022.
Despite these sales, Tesla remains the third-largest Bitcoin holder among public companies, trailing only MicroStrategy and Marathon Digital Holdings.
The market closely watches Tesla's cryptocurrency decisions, as Elon Musk's involvement has previously had a notable impact on Bitcoin prices.
Tesla reported a net income of $1.85 billion for the July-September quarter, a 44% decline compared to the same period last year. Earnings per share also dropped to 53 cents from 95 cents.
Tesla and AI
Although Tesla's financial performance dipped, the company disclosed a marked uptick in its artificial intelligence capabilities. Tesla has amplified its computing capacity for AI initiatives twofold, moving the training framework for its humanoid robot, Optimus, from conventional coding to AI-based methods.
"We have commissioned one of the world's largest supercomputers to accelerate the pace of our AI development, with compute capacity more than doubling compared to Q2."

Tesla's statement in Q3 2023 earnings report
Tesla's quarterly spending on research and development climbed to $1.16 billion, marking a 58% increase from the previous year. The company attributed this substantial growth to various projects, such as the Cybertruck, enhancements in artificial intelligence, and other R&D efforts.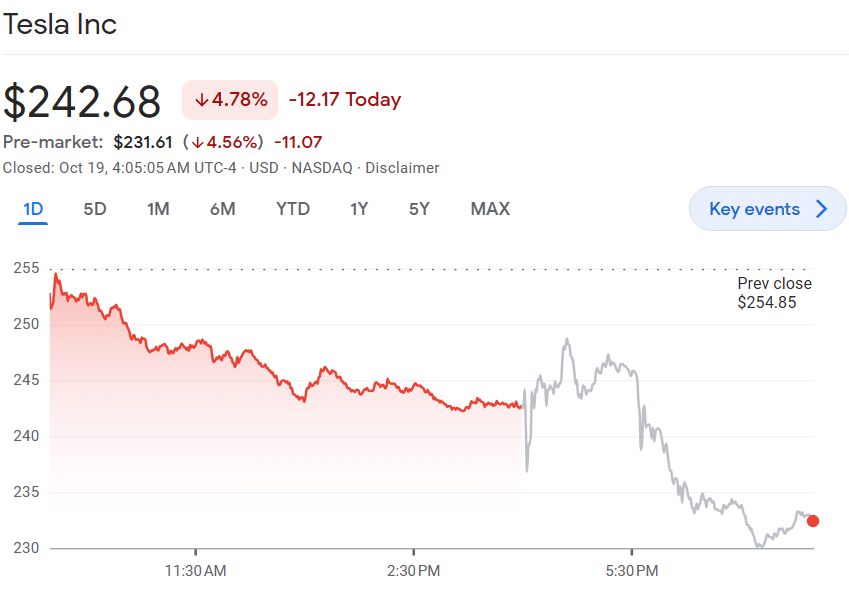 Tesla's stock declined by nearly 4.8% on Oct. 18 to close at $242.68 and further dropped 4.5% in after-hours trading, settling at $231.61, according to Google Finance data.