Tesla and other top companies capitalize on bitcoin portfolio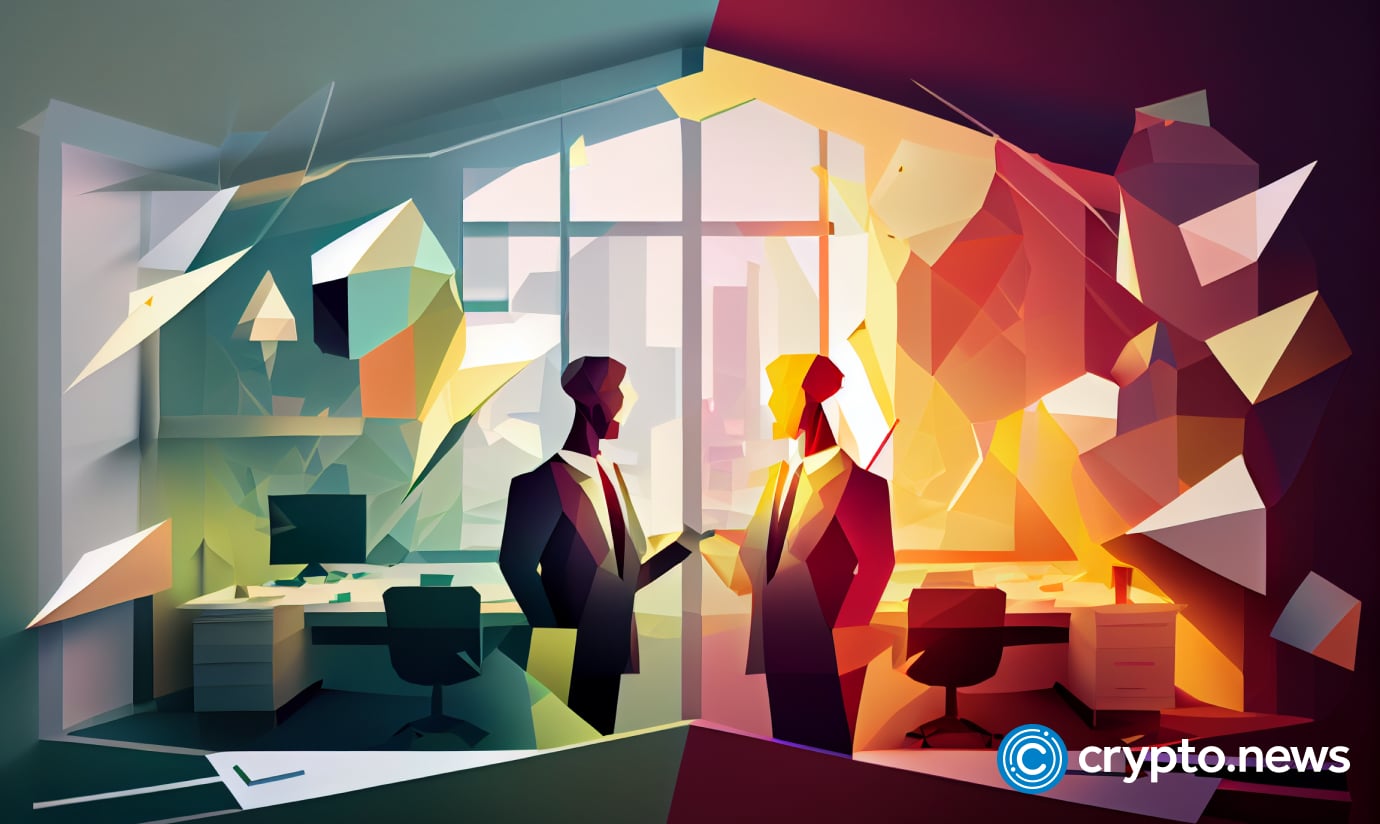 Top publicly traded firms reveal their Bitcoin (BTC) portfolios. MicroStrategy leads the list, showcasing the fusion of traditional finance and digital assets.
Crypto analytics website CoinGecko has analyzed the top 10 publicly traded companies with the largest Bitcoin portfolios. The report provides a detailed account of their BTC holdings and associated performance.
The list includes MicroStrategy, Block, Tesla, and other moguls that keep investing in crypto despite the bear market.

MicroStrategy
MicroStrategy, Inc., under the leadership of CEO Michael Saylor, has become a torchbearer for Bitcoin among publicly traded companies.
The firm holds a formidable Bitcoin portfolio of 152,333 BTC, more significant than any other public company. The total BTC acquisition cost for MicroStrategy is around $3.6 billion, a substantial financial commitment.
As of July 2023, considering Bitcoin's valuation of approximately $30,090 per coin, MicroStrategy's Bitcoin holdings are worth over $4.5 billion. This means the firm is sitting on an unrealized return on investment (ROI) of 11.07%, illustrating the potential of strategic crypto investments.
Block
Block Inc., previously known as Square Inc., has also been a major player in the Bitcoin ecosystem. Led by Jack Dorsey, also the co-founder of Twitter, Block has demonstrated considerable faith in Bitcoin.
The digital payments company currently holds a total of 8,027 BTC. The firm's total acquisition cost for these coins is around $220 million.
As of July 2023, Block's Bitcoin holdings are worth about $241 million, representing an unrealized profit of 9.79%.
Galaxy Digital
Galaxy Digital Holdings is a diversified financial services firm with a focus on digital assets and blockchain technology. Founded by ex-hedge fund manager Mike Novogratz, the company holds 12,545 BTC.
However, due to undisclosed data on the timing and cost of their Bitcoin purchases, the exact return on their investment is not readily available.
Tesla
Tesla, Inc., the automotive and energy company founded by Elon Musk, also delved into Bitcoin investments.
Tesla initially shook the market with a bold $1.5 billion Bitcoin investment. It currently holds 10,500 BTC.
Citing environmental concerns and a need to rebalance its assets, Tesla made a substantial sell-off. As of July 2023, Tesla's remaining Bitcoin holdings are valued at around $312 million, representing an unrealized loss of about 5.97%, according to CoinGecko.
Hut 8 Mining
Hut 8 Mining Corp is a prominent name in the Bitcoin mining sector and one of the largest publicly traded Bitcoin mining companies.
The Canada-based company holds 9,315 BTC. Due to the nature of their business – mining the coins rather than purchasing them – the firm's exact return on investment is not given.
However, the unrealized profit per Bitcoin is considered to be significant.
Marathon Digital
Marathon Digital Holdings is another company focused on mining digital assets. The firm holds a total of 12,964 BTC.
Its Bitcoin holdings, which were acquired for approximately $189 million, have skyrocketed to about $390 million, delivering an exceptional unrealized ROI of 106.3%.
Nexon
Nexon Co. is a Japanese video game publisher that ventured into Bitcoin as an alternative investment strategy.
The company currently holds 1,717 BTC. Purchased for about $100 million, the holdings' value dipped to around $52 million as of July 2023, implying an unrealized loss of -48.32%.
Riot Platforms
Riot Platforms, Inc., another Bitcoin mining company, maintains a respectable position in the Bitcoin holding rankings with 7,275 BTC.
The company's exact return on investment is not stated, but given the nature of its operations, a considerable unrealized profit per Bitcoin is likely.
Coinbase
Coinbase Global, Inc., a pioneering crypto exchange, diversifies its holdings with 4,487 BTC.
While the initial acquisition cost for these coins is not stated, the company is likely enjoying a significant unrealized profit given the rise in Bitcoin's value.
Co-founder, Brian Armstrong, has been at the forefront of crypto regulation as Coinbase's fight against the US SEC gets more complex and intricate.
Hive
Hive Blockchain Technologies is a crypto mining firm that, despite selling off a portion of its Bitcoin, still retains a significant position with 2,332 BTC.
The company saw a -24.56% reduction in Bitcoin holdings since 2021. However, due to its mining nature rather than buying cryptocurrencies, Hive Blockchain demonstrates a high unrealized profit per Bitcoin.