Texas Securities Board Cracks Down on Two Alleged Crypto Scams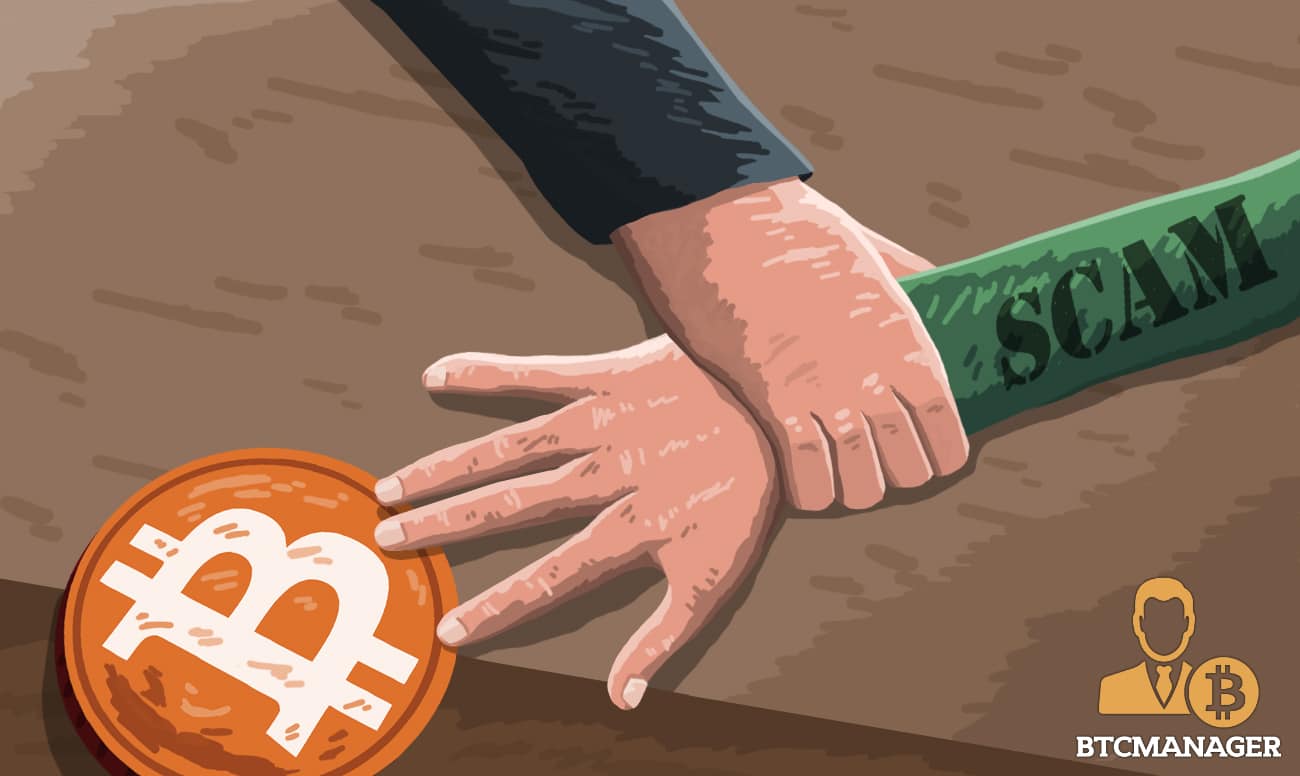 Another day, another scam. That is, unfortunately, the reality of the current state of the cryptocurrency industry where the pseudonymity of bitcoin and most other digital currencies provides an alluring feature for scammers to operate. Authorities around the world, however, have started to crack down on cryptocurrency scams to put a dent into this unfortunate trend.
One regulatory authority that has been successfully pushing this agenda has been the Texas State Securities Board (TSSB).
The TSSB Uncovers Two New Alleged Crypto Scams
The Texas State Securities Board is tasked with enforcing and administering the Texas Securities Act to protect financial investors. Detecting financial scams is therefore high on the regulator's agenda.
On May 8, Joseph Rotunda, Director of TSSB's Enforcement Division, informed BTCManager via email that the Texas Securities Commissioner entered two emergency orders against alleged cryptocurrency scams. Rotunda said in the email:
"The first action targeted a cloud-based cryptocurrency mining operation allegedly using phony videos to falsely depict mining farms it does not own. The second action targeted promoters accused of attempting to capitalize on the intersection of the cryptocurrency and forex markets by promising exorbitant returns without disclosing any basis for its claim."
Cease and desist orders were sent to BTCRush, a supposed London-based cloud mining operation, and New York-based Forex EA & Bitcoin Investment LLC.
BTCRush
BTCRush promises its "investors" a ridiculous 4.1 percent daily return supposedly generated through cloud mining activities. The TSSB, however, does not believe that BTCRush actually operates the three mining farms that it claims.
"[BTCRush] was allegedly showing investors videos that purported to depict three of its sophisticated mining farms to support its claims. The agency's investigation revealed, however, that BTCRUSH's videos were fraudulent […]," Rotunda said in his email.
In the cease and desist order, the TSSB stated that while the BTCRush website shows videos of three cryptocurrency mining farms – the Maverick Farm, the Hephaestus Farm, and the RebelPower Farm – they do not actually depict mining operation owned by BTCRush. Instead, these videos have been manipulated using stock footage available for sale online.
Furthermore, the TSSB cites registration violations against the company as its owners have failed to register their company as a dealer and have not registered as agents of the company with the Securities Commissioner.
BTCRush's lack of transparency and deliberately misleading and deceptive statements have also contributed to the cease and desist order but, above all, the regulator wants to protect investors from purchasing unregistered securities, which should have been registered under the Texas Securities Act.
Forex EA & Bitcoin Investment LLC
Forex EA & Bitcoin Investment LLC's owners James Butcher and Richard Dunn are promising their "investors" 1,000 percent returns through their trading program. However, they are not disclosing any viable information on how these returns are generated and are, thereby, misleading investors. The TSSB believes that the New York-based firm is conducted classic fraud by promising exuberant returns but providing no factual basis for their claim.
According to the cease and desist order, Forex EA & Bitcoin Investment LLC claims to be able to turn an investment of $500 into $5,000 within three weeks. It company also claims that it can generate the same type of returns for larger investments, such as turning $5,000 into $50,000 with the same time frame.
Furthermore, the New York-based firm claims that an investment in its Forex and Bitcoin Trading Program involves no risk and that returns are 100 percent guaranteed while there is no possibility that investors can lose their money. To substantiate this claim, the company says: "[i]f we did lose a $1,000 investment it will be easily replaced with the rest of our balance and [investors] still get their quoted return."
Like, BTCRush, Forex EA & Bitcoin Investment LLC has failed to register as a dealer, and neither of its operators are registered as agents with the Securities Commissioner in Texas. The investments in its "trading program" are also not registered, which is a violation of the Texas Securities Act.
Furthermore, the TSSB states that the company is intentionally failing to disclose material facts around the realization of profits and the risks contained in investing in forex and bitcoin, which points to the company running a classic Ponzi scheme business model.
According to Rotunda:
"The entry of these administrative actions demonstrates [the TSSB's] continued commitment to protecting investors while fostering an environment where legitimate businesses are able to embrace new technologies and grow in the new market."
TSSB Actively Targeting Cryptocurrency-Related Scams
Since the start of 2018, the Texas State Securities Board (TSSB) has uncovered dozens of cryptocurrency scams that are targeting investors in its state.
As BTCManager reported on April 22, the TSSB has discovered 32 illegal cryptocurrency schemes of which "not a single promoter […] which were investigated was registered to sell securities in Texas."
Out of these 32 businesses not a single one has registered with the Securities Commissioner to sell securities in the state; 11 of the investigated businesses only had an online presence, but no physical address, five of the business promised unrealistically high returns, which point to fraud, and six of them were running cryptocurrency-related multi-level marketing (MLM) schemes.
"There is no question the evolution of cryptocurrencies provides legitimate businesses with new and exciting means of raising capital and promoting dynamic new technologies. At the same time, however, the Enforcement Division's investigations revealed that the revolution in digital money is creating an environment ripe with illegal and fraudulent securities offerings," the TSSB report from April 10, 2018, stated.