How the Blockchain's Potential is Being Demonstrated by SAP, Hyperledger and Intel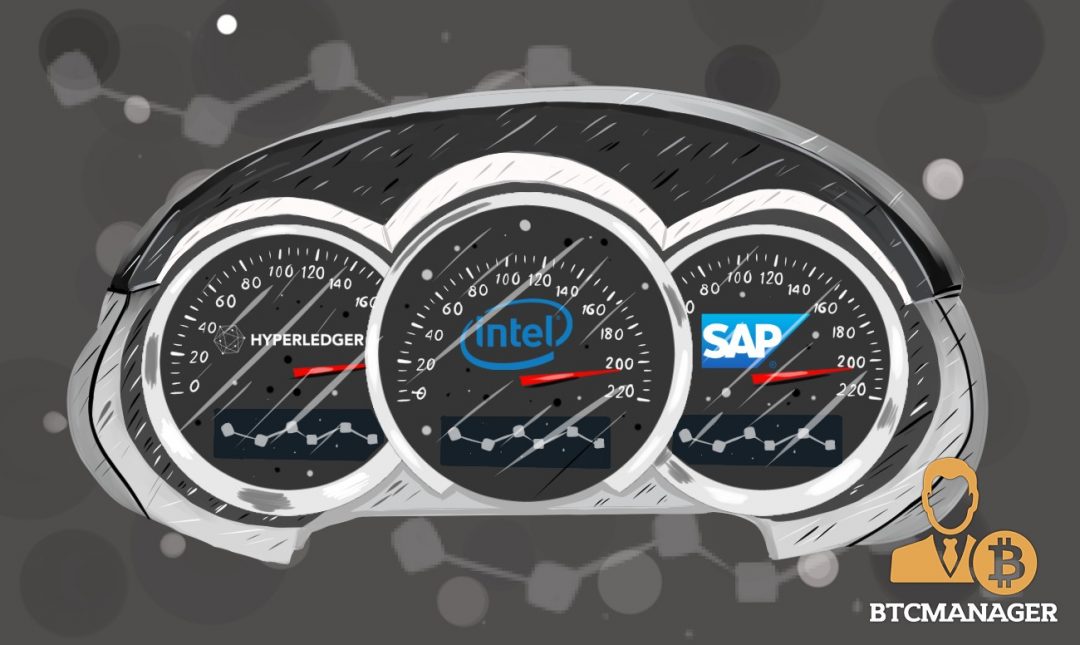 Bitcoin's underlying technology, the blockchain, is being tested by some of the world's largest and leading companies including SAP and Intel. Specifically, a rising number of companies are implementing blockchain onto existing infrastructure that handles supply chain, to develop a single platform which can autonomously process operations with a greater level of transparency and security.
Most recently, the large technology company Intel showcased the first public demo of its open-source Sawtooth Lake blockchain codebase by developing a seafood supply chain system on top of its blockchain infrastructure.
In a paper entitled "Bringing traceability and accountability to the supply chain through the power of Sawtooth Lake's distributed ledger technology," Intel explained that the immutability and transparency of blockchain technology enable actors within the seafood industry's supply chain to ensure that errors, improper food conditions, and illegal fishing practices are avoided.
With conventional technologies and database solutions, the development of a peer-to-peer protocol which will serve as the basis of a major industry's supply chain is difficult, mostly due to issues surrounding security measures and transparency. With blockchain technology, however, almost every process can be handled with a single platform, from transactions to data transmission. Therefore, it is significantly simpler to secure a single blockchain-based supply chain system rather than maintaining multiple databases to track the location of products like seafood.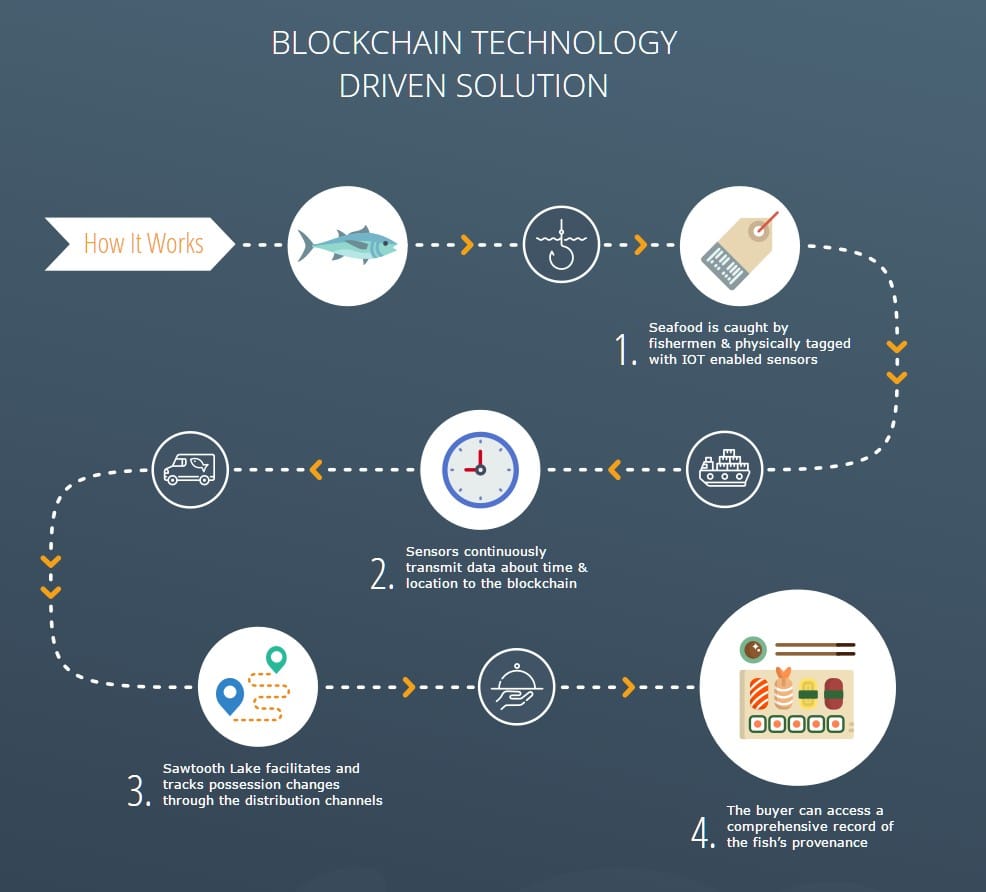 The most important advantage of using blockchain technology as the base platform for supply chain is that everyone involved with the process will be able to see updates made to the blockchain in real-time. For instance, if one of the suppliers or carriers make an update regarding the delivery of seafood, the buyer or the consumer will be notified in real-time by the public blockchain.
Ji Hayden, executive vice president of products at Savi Technology, stated:
"I see blockchain as one way for carriers to protect themselves, to officially hand off goods to the next person in the supply chain. One of the main things you get in this ledger is who touched it, who are the carriers, who are the suppliers, who is the plant making finished goods. Blockchain can help carriers when it comes to damaged goods. I think if both parties can certify that when the goods were transferred there was no damage. That could help carriers on insurance; it can help them on paying fees for being damaged or late. They can prove that they were there on time rather than just relying on the recipient's word for it."
Apart from Intel, software development company SAP also announced its involvement in the blockchain industry with its partnership with Hyperledger. On March 22, Hyperledger granted its premier membership to SAP to allow the company to develop a wide of range applications based on blockchain technology that will be applicable to enterprises.
Since its launch in 1972, SAP has focused on the development of technologies and software solutions for enterprises and particularly, the supply chain. Some of their most widely-utilized software solutions include the company's signature PoS system and royalty platform, a foundation for many businesses across the world.
Juergen Mueller, Chief Innovation Officer at SAP, stated that the company would offer their expertise in software development and supply chain to develop transformative technologies with the blockchain.
"We believe the blockchain is a transformative technology for enterprise businesses. We are committed to advancing its adoption via the creation of new standards, use cases, platforms and open applications. In joining Hyperledger, we plan to share our expertise and knowledge to help bring open distributed ledger technology to all businesses," Mueller said.