Theta (THETA) Labs Announces Edgecast Beta with World Poker Tour Broadcast Partnership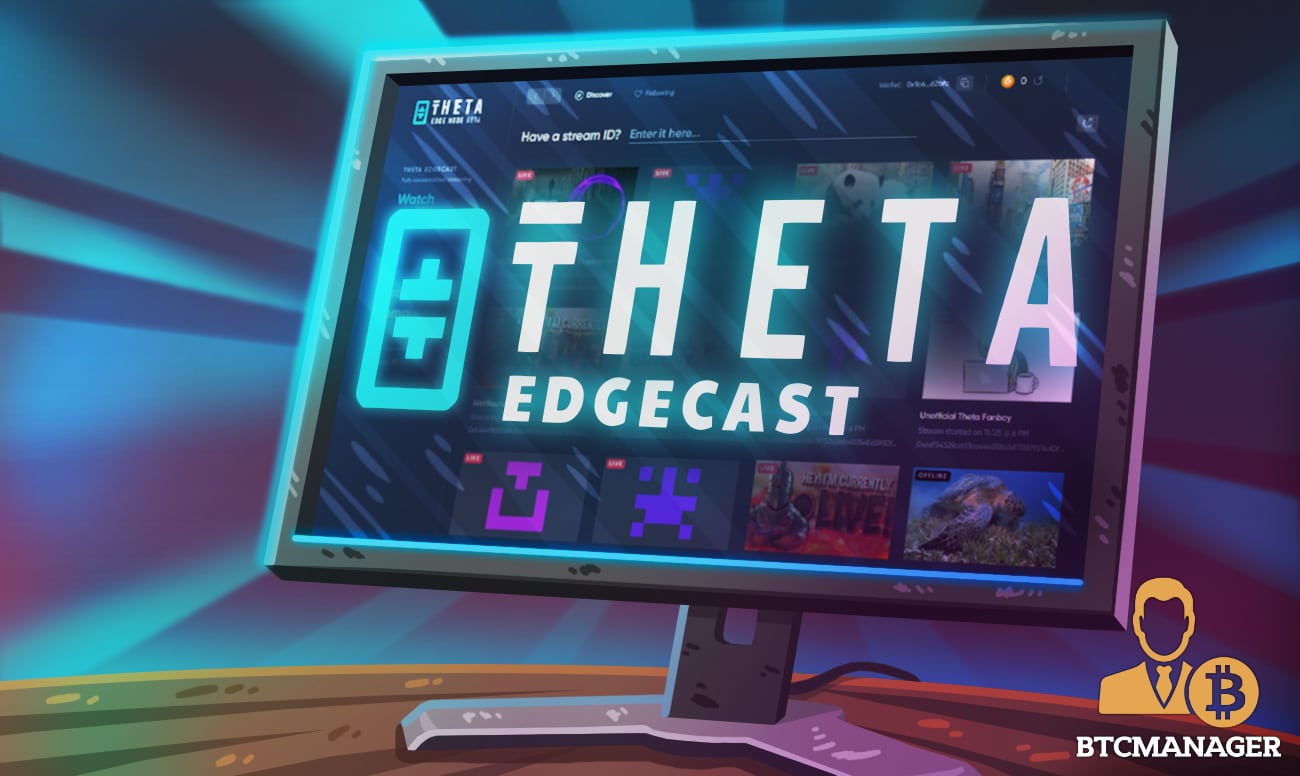 Decentralized video streaming outfit Theta (THETA) has announced the release of the beta version of the Edgecast platform. The company is also partnering with the World Poker Tour to allow its users to watch games from the competition on the Edgecast service.
Theta Edgecast Moves into Beta
In a press release issued on Wednesday (Dec. 2, 2020), Theta Labs announced the Beta roll-out for the Edgecast streaming platform. The news marks another milestone in Theta's goal of democratizing the video streaming arena by offering significant cost reduction in the delivery of video content services via blockchain technology.
Back in November, Theta revealed that Edgecast was a decentralized app (dApp) running on its Theta Edge blockchain-based video infrastructure network. According to the press release, Edgecast currently hosts over 2000 participating nodes across the world.
Edgecast can reportedly allow users to capture and relay video content in real-time. The platform also offers real-time transcoding capabilities as well as video caching features. Theta Labs say it plans to expand the service to cover multiple device platforms powered by 5G network technology.
Commenting on the beta launch, Theta Labs co-founder and CEO Mitch Liu remarked:
"Our core thesis was to build a fully decentralized video infrastructure that would drive more benefit to each key stakeholder in the video streaming value chain. We believe content creators and consumers should have the choice to use whichever video platform they feel they benefit the most from."
As part of the beta launch, Theta Labs also announced a partnership with World Poker Tour that will see a 24/7 broadcast of the latter's content on the Edgecast platform. The news marks yet another collaboration for Theta following similar conjunctions with Ludena and DLive.
Back in May, Theta also partnered with Samsung to provide THETA.tv eSports streaming on Samsung's flagship line of smartphones.
The democratization of the content industry remains one of the practical application areas for blockchain technology. Typically, the aim is to incentivize content creators by allowing them to reap more significant benefits for their efforts as against the current climate where advertisers earn a greater share.
With decentralized ledger technology (DLT), creators can tokenize their content pieces, earning economic rewards for their deliverables.