Toncoin's upward charge continues as it gains 37% in seven days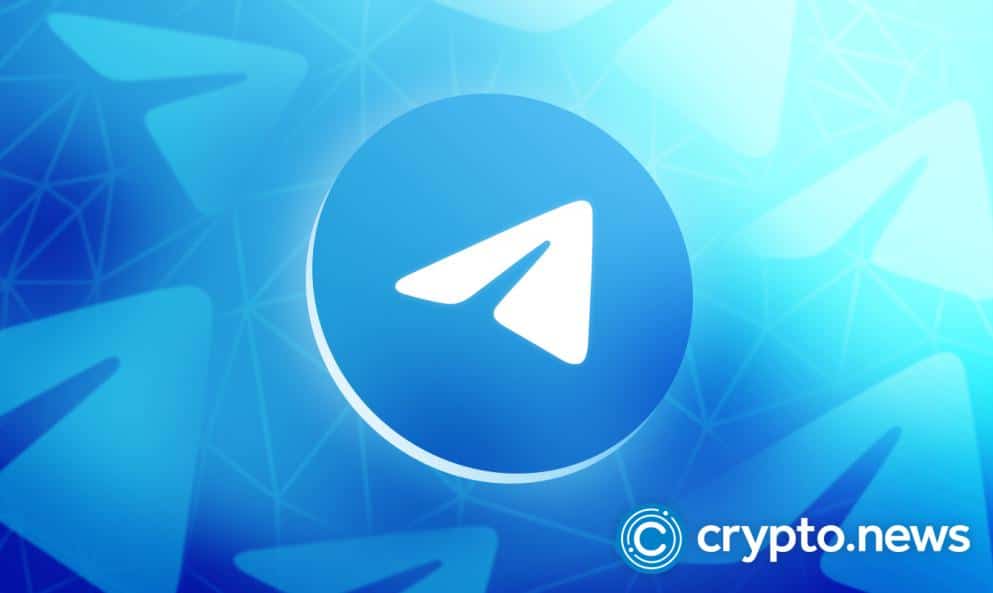 Investors continue to reap big from the bullish trend of Toncoin over the last few weeks as other coins continue in the bear market.
Bullish experience with Toncoin
The past 24 hours have seen Toncoin gain by 10%, pointing to an overall gain of 37% in the last seven days.
According to CoinGecko, Toncoin currently ranks at number 21, with its current price at $2.54. The total supply of Toncoins in the market is 1,221,401,181, amounting to $3,156,580,015 in market capitalization. TON's price went up by 60.07% in the last 30 days contributing to the price rise of $0.969854.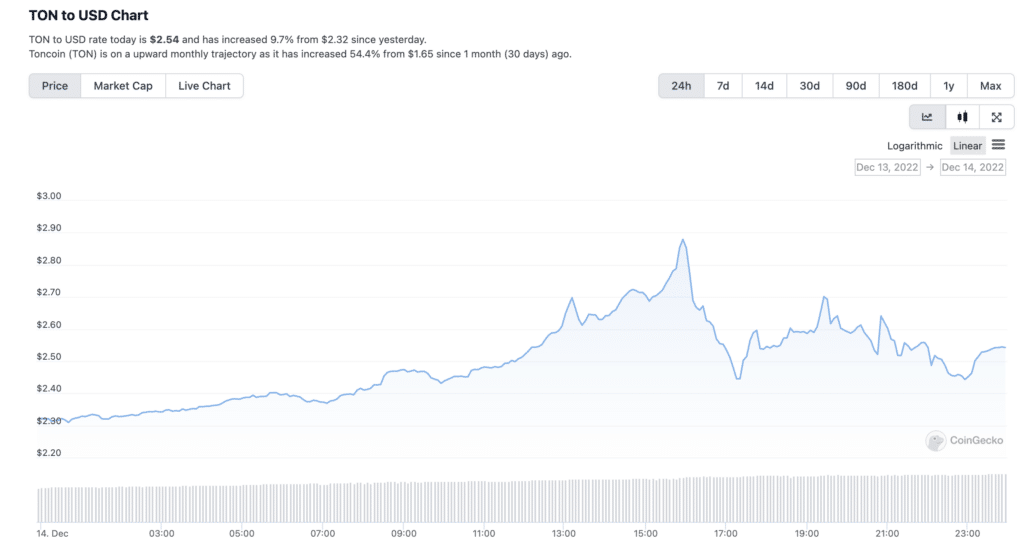 The rise of Toncoin has led to an increase in the number of wallet holders in the past few days. Toncoin's rise has come when other cryptocurrencies continue to experience volatility in the market. For instance, bitcoin (BTC) regained more than 1%, but later dropped by 1%.
Telegram supports Toncoin
Toncoin blockchain operates in a decentralized Layer-1 created by the Telegram messaging app with more than 700 million people. In addition, Telegram trades usernames on Ton Blockchain. Although its market cap is lower than other crypto giants, it has recorded significant gains in the market.
SafePal's input in Toncoin
Nikolai and Durov developed Toncoin in 2018 after successfully launching the Telegram app. Following the regulatory backlash in the United States, they later handed TON to the Toncoin community.
TON's positive future trajectory continues to attract other severe investors and companies. SafePal, a popular hardware wallet with a global presence, recently indicated its plans to support TON by providing secure and seamless operations.
Volatility in the crypto market makes it difficult for experts to estimate the right price. As seen in the last few weeks, Toncoin has shown a positive trend with a projection of about $3.10.