Tradeshift Uses the Blockchain to Create a Compatible Payments System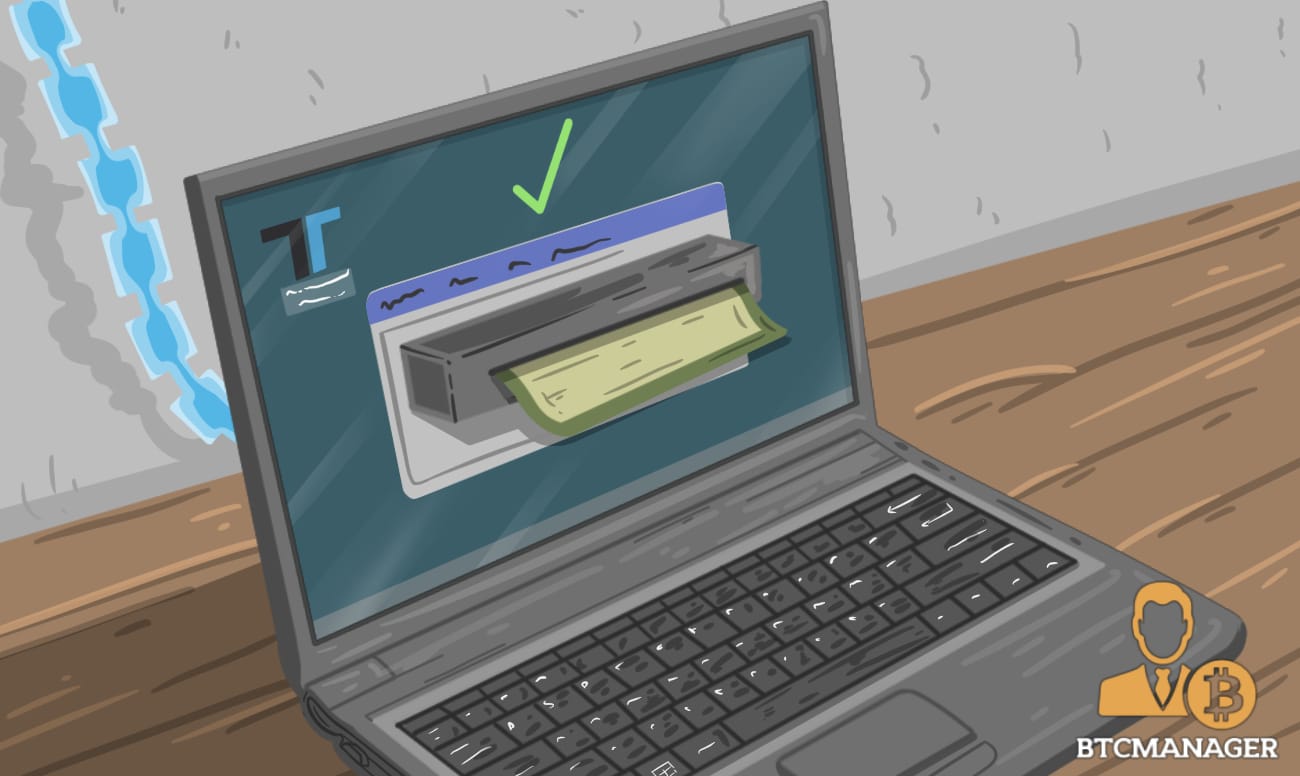 Tradeshift, a supply chain payments company recently launched a service called Tradeshift Pay that allows payments and financial solutions to work with "all major blockchain technologies including ethereum and hyperledger." The interoperable solution enables the writing of all transactions onto a public ledger to secure a clear record and create greater transparency.
Tradeshift Pay is, therefore, a cloud platform that combines supply-chain payments, supply-chain finance, and blockchain-based early payments into one end-to-end solution.
According to TechCrunch, while the solution does not use actual cryptocurrencies like Bitcoin or Ethereum, "having the transactions on a public ledger ensures full transparency and the ability for companies to prove that they have legit transactions," said Christian Lanng, CEO, and co-founder of Tradeshift.
Tradeshift Pay is aiming to solve a 9 trillion dollar problem; the global capital stuck in accounts receivable due to the old school payments system that has plagued business buyers, suppliers and slowed down economies.  
"We've been working on this for 18 months," said Lanng, to Computer Business Review. "We've done an extensive pilot with logistics company Kuehne & Nagel. We've lent nearly $1 billion out on it. It's our own architecture end-to-end."
Tradeshift Pay: a One-stop-shop Platform
Tradeshift Pay is a platform that facilitates payments on and off the blockchain. While the tool can assist large enterprises, it can allow smaller unbanked businesses the ability to access electronic payments anywhere in the world. The platform is therefore excellent for small suppliers who have difficulty receiving payments when their invoicing system isn't attached to a formidable ledger like blockchain.
"It turns any kind of transaction into a digital asset," said Laang. "Assets may be recorded to relevant blockchains. Users can choose to connect the blockchains to the marketplace, e.g., giving access to financiers and other parties interested in the transactions."
Suppliers can also connect to one cloud solution designed to handle every activity. These include tax compliance via settlements, early payments, invoicing, and an "open multi-bank" network that includes large banks like CreditEase, Citi, American Express, and HSBC. Users, however, can also "bring their own bank."
"For the first time, businesses can go to one single wallet to handle all their payments, end-to-end, across all channels," said Lanng. "And for the first time, you can do regular and blockchain-based early payments in one platform in the cloud."
Why Liquidity is Locked up in the Supply Chain
According to an Ernst & Young study, the top 2,000 US and European companies have up to $1.3 trillion in their accounts receivable. However, upon further inspection, only 10 to 20 percent are intermediated by other financial institutions and banks.
Tradeshift's blog mentions that the real problem stems from high transactions costs and structural barriers from the old payments systems. These include onboarding costs, risk management, complexity, paper invoices, governance, and accounting treatments. Unfortunately, these barriers "have simply fenced off the long tail of supply chain in need of financing."
Vinay Mendonca, the Global Head of Product and Propositions, Global Trade & Receivables Finance at HSBC, therefore, believes Tradeshift's approach can bring significant value to HSBC. "Our partnership with Tradeshift allows us to provide fully digitized and automated working capital propositions across the entire supply chain ecosystem, supported by the breadth and depth of our global network," said Mendonca.