UK Mosque Plans to Accept Bitcoin and Ethereum for Alms and Zakat this Ramadan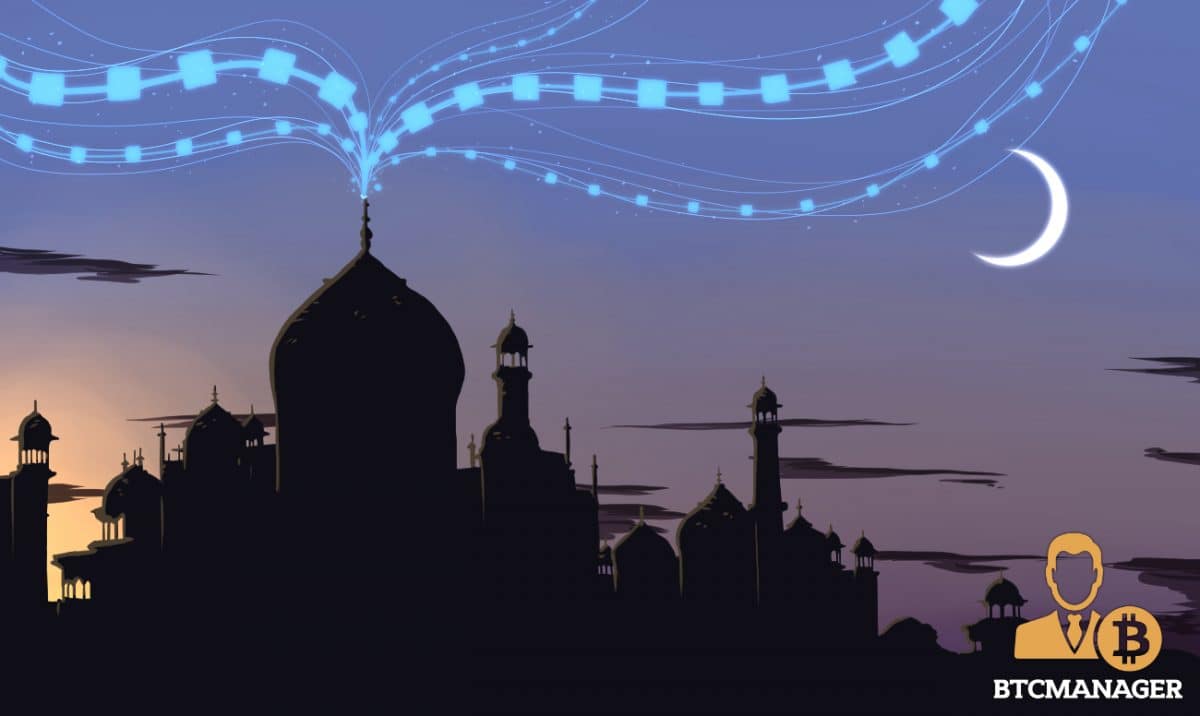 While Islam frowns at high-interest rate lending, currencies not backed by commodities or assets, and Ponzi schemes, the Shacklewell Lane mosque in London has caught the bitcoin bug and has made it possible for Muslims in the area to give alms and make donations to the mosque with cryptocurrencies.
Bitcoin for Zakat and Sadaqah
In what seems like a forward-thinking maneuver, the UK's first Turkish-owned Mosque is accepting bitcoin and Ethereum's ether this Ramadan season.
"The zakat will be used to feed the poor in our local community and help others in need. We will also put a portion aside to help with the urgent renovations needed at the mosque. Inshallah (by God's grace) the cryptocurrency campaign is a success, and we do receive donations. If it works, I'm sure many other mosques and Islamic charities, not just in Britain but worldwide, will start doing the same," said the Mosque chairman, Erkin Guney.
According to Yahoo Finance, Gurmit Singh, the owner of a tech company introduced the idea of crypto integration to the mosque and enlightened them on the benefits.
The Debate on Crypto in the Islamic World
There have been quite many conflicting opinions of Islamic leaders regarding the legitimacy of cryptocurrencies. The subject has been debated at various Islamic conferences since 2016.
Back in January 2018, BTCManager reported that the Grand Mufti of Egypt, Sheikh Shawki Allam had said he was not a supporter of virtual currencies and would much appreciate it if the authorities banned the assets. "This currency is used directly to fund terrorists, [and] it has no set rules, which is considered as a contract annulment in Islam, that is why it is forbidden," said the Mufti's counselor, Dr. Magdy Ashour, in January 2018.
On the other hand, the Malaysian central bank which oversees the most influential economy in the world of Islamic finance, stated in February cryptocurrency belongs to the people and they must decide how to regulate it. Furthermore, Indonesia-based Blossom Finance said cryptocurrencies were permissible in the Islamic world, as they are a form of wealth, as BTCManager reported in April.
Singh, who's an avid bitcoin supporter and cryptocurrency enthusiast, does not share same views with Dr. Ashour, as he firmly opined that an ethical Islamic blockchain-compliant economy would be for the good of all.
In his words:
"Would we have had the subprime mortgage crisis of 2007-08, Black Wednesday in 1992, Black Monday in 1987, and the granddaddy of them all, the Wall Street crash of 1929, if speculation was not standard practice in our conventional, Western banking system?"
He added, "From a financial perspective, the ethical aspects of an Islamic blockchain-enabled economy can help bring it into the 21st Century. The technology can facilitate global penetration, reaching people that currently have limited access to traditional financing, yet have a smartphone. We believe the model will appeal to non-Muslims too."
Opening the Door to 1.8 Billion People?
The Islamic house of prayer located in Dalston (Hackney), East London is run by the registered charity UK Turkish Islamic Trust.
Singh has said it all. The mosque's decision to integrate cryptocurrencies is an innovative move in the right direction and would be of immense benefit to all.
If the initiative turns out to be successful, it is expected that bitcoin and other cryptos will gradually become widely accepted in the Islamic faith, which is estimated to comprise of 1.8 billion individuals globally.