Travala.com Eyes Binance Chain Migration, Plans AVA Token Buyback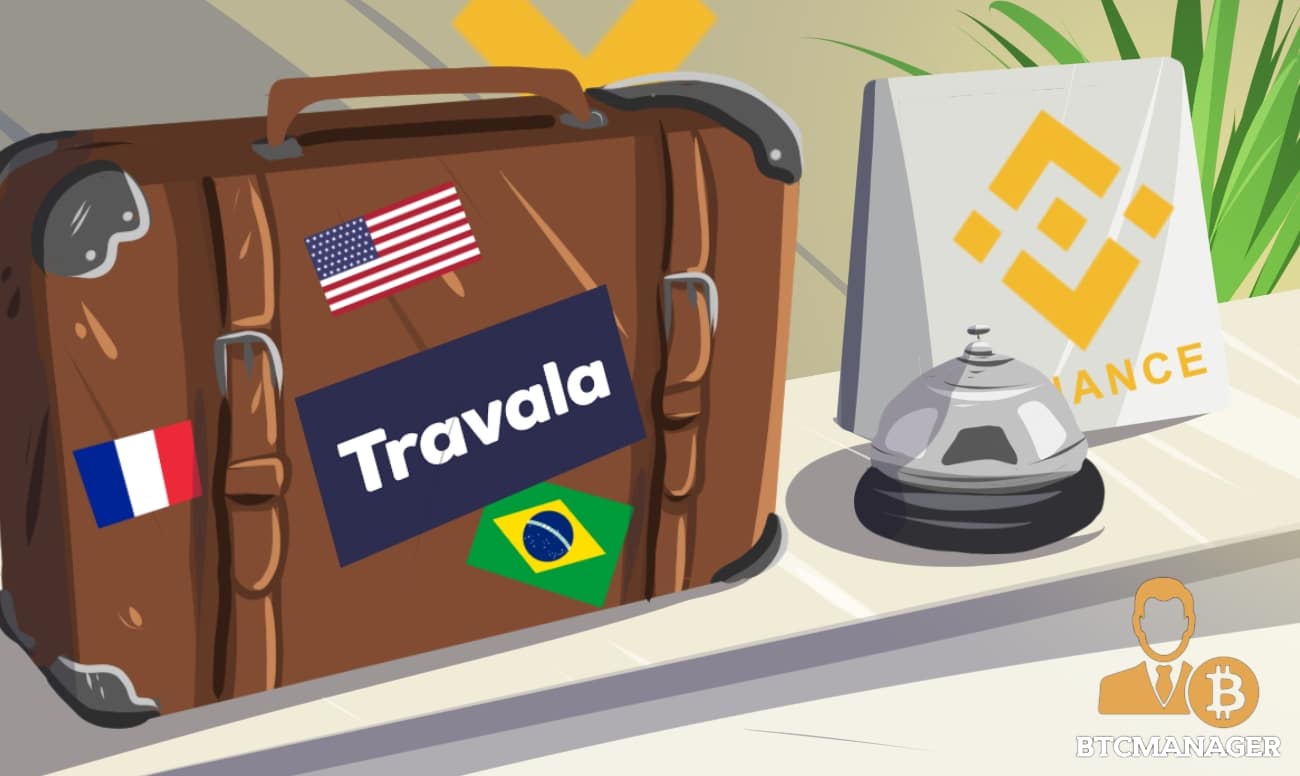 In a blog post on September 3, 2019, Travala.com, a blockchain-based hotel booking platform, announced that it will be migrating its AVA native altcoin to Binance Chain, a distributed ledger from the stables of Binance crypto exchange. Travala.com also plans to organize regular buyback and burn programs to reduce the number of AVA tokens in circulation and promote its scarcity.
Travel to the Binance Chain
As stated in its blog post, Travala.com will be migrating its native AVA (NEP5) tokens to Binance Chain in a bid to maximize the token's economics, usability, security, and speed.
The team says migration to Binance Chain will set Travala.com and its AVA token at the forefront of capacity with high transactions per second (TPS), and scalability that is provided through Binance Chain.
Also, Binance coin (BNB) will become the preferred method of payment on the travel booking platform, and Travala.com says it will apply for the listing of AVA token on Binance DEX (Decentralised Exchange).
Matthew Luczynski, CEO of Travala.com, expressed his excitement over the migration adding that the firm is pleased to support Binance Chain in a common mission to foster the growth of the network and promote the global adoption of cryptoassets.
Asides from its plans to list its utility token on Binance DEX, Travala.com has hinted that it will conduct token "Buyback and Burns" programs to enable it to repurchase and burn 21,571,086 AVA tokens from the market, out of the 61,571,086 AVA tokens in circulation.
The firm says the buyback has been scheduled to hold on a quarterly basis, and in each quarter, 20% of its net revenue will be used to repurchase and burn AVA tokens from the open markets.
In another blog post, Travala.com also revealed that the first AVA token buyback and burn program will be conducted in January 2020.
Travala said:
"We will be back-dating this to July 2019 to kickstart the process. So the first burn will be for 6 months or two quarters together, taking into account revenue figures from the 1st July 2019 to 31st December 2019."
Importantly, Travala has stated that holders of its AVA coins can continue to trade, deposit, and withdraw the token on supported exchanges until more information concerning the token swap is relayed to them.
"AVA holders will be notified when it's time to swap the AVA (Neb5) for a new AVA (Neb 3) on a 1:1 basis," added Travala.com
In related news, earlier in May 2019, Matthew Luczynski, CEO of  Travala.com said in an exclusive interview with BTCManager that blockchain technology has all it takes to eliminate most of the problems plaguing the travel industry.