TRM Labs: a digital asset compliance firm revolutionizing Web3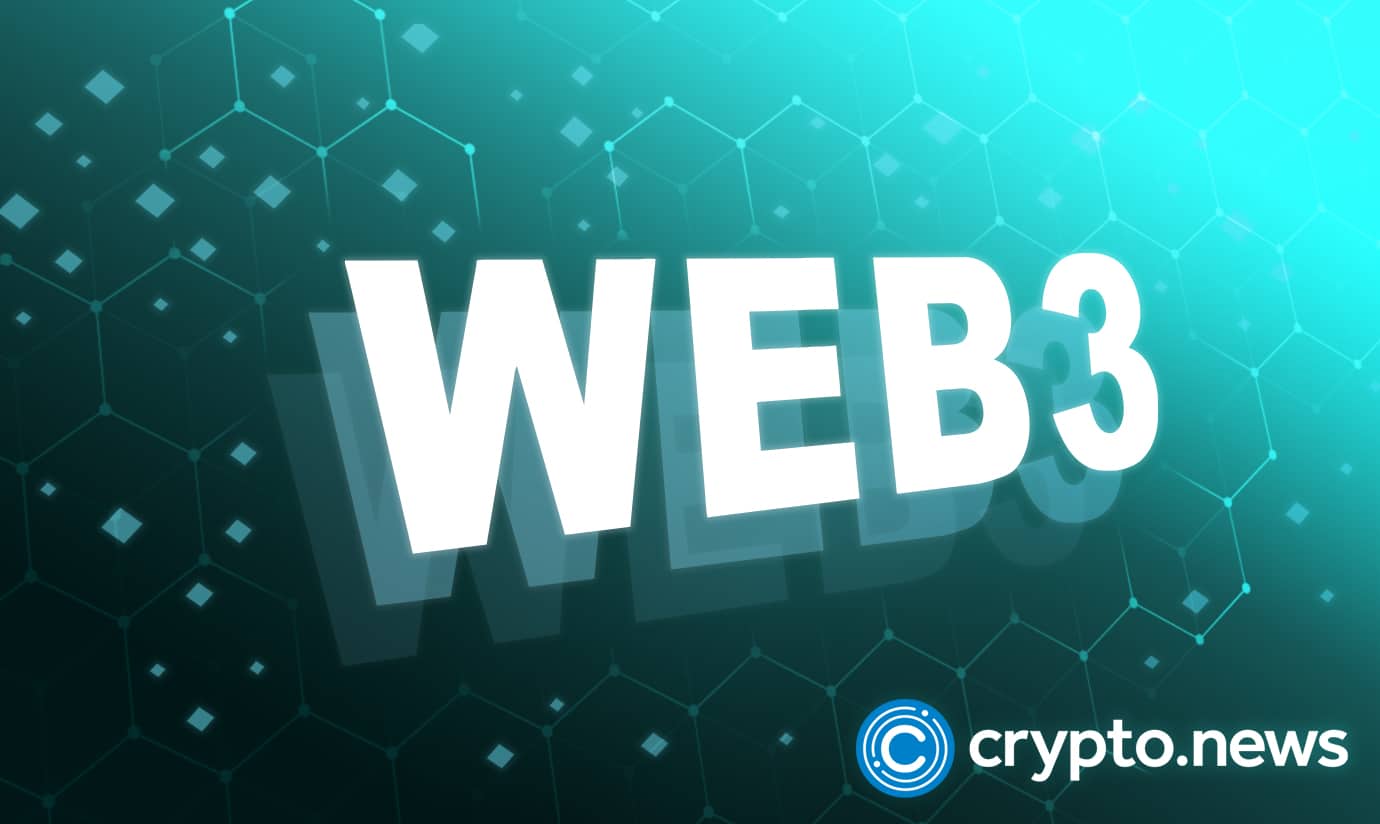 TRM Labs provides blockchain intelligence to help financial institutions and government agencies identify and prevent fraud related to crypto. The platform is constantly looking for new ways to improve the efficiency and effectiveness of its financial system.
Over the past few years, there has been a rise in digital assets, making them a target for both investors and scammers looking to take advantage of this new industry. Social media platforms like Twitter and Discord often share warnings about scams. However, tracking and validating these posts over time can take a lot of work. Here is how the platform is changing Web 3.
What is TRM?
TRM Labs was founded in 2018 to help financial institutions manage their cryptocurrency exposure. Its platform provides various tools and services designed to help them comply with the regulations surrounding cryptocurrency KYC/AML. These include a risk assessment tool that measures the multiple risks associated with cryptocurrency, a transaction monitoring system, wallet screening, and a threat intelligence report.
TRM helps financial institutions manage their exposure to cryptocurrencies. For instance, a global bank can use it to monitor the activities of its customers who are depositing funds using virtual currencies linked to illegal activity. A payment company can also use it to evaluate the risks associated with its partnerships with cryptocurrency.
TRM tools enforcing digital asset compliance
For TRM to perform digital asset compliance and risk management, it has launched these tools:
TRM forensics
Through TRM, users can track the destination and source of cryptocurrency transactions. They can also search for transactions, entities, and addresses. Moreover, they can view various risk profiles for various entities and wallets.
TRM lets users create graphs to visualize the flow of funds. They can also track over 1,000,000 assets and transactions across over 23 blockchains. They can collaborate with their team in real-time with built-in case management. In addition, they can add notes, link graphs, upload files, transactions, customers, alerts, and addresses to build a case.
Know-your-VASP
TRM allows you to assess risk for Virtual Asset Service Providers(VASPs) and other crypto businesses. There are two applications:
You can easily add VASPs to your watchlist or search for an entity: You can access profiles of various crypto-related entities, such as exchanges, DeFi protocols, and custodians.
Configure the risk engine: Through this, you can monitor more than 80 categories of risk and provide more control of the low, medium, high or severe risk associated with your firm specifically. Based on your settings, the risk scores are calculated with each entity you view in real-time.
Users can view red flags in an entity's risk profile, as well as details about its licenses, asset coverage, and compliance with Know Your Customer (KYC) and Anti-Money Laundering (AML) controls. You can also see an entity's activity on multiple blockchains and the percentage of volume linked to illicit activities.
Conduct enhanced due diligence: You can strengthen risk evaluation with tailored Know-Your-VASP reports ordered securely on the platform.
Transaction monitoring
With TRM, you can monitor the flow of digital assets through its platform. It allows you to configure the rules engine and set up risk categories. That will enable you to control which triggers an alert, and it keeps track of over 80 risk categories.
You can also send transaction details via API. TRM supports over a million digital assets and 23 blockchains, and its threat intelligence team monitors changes in sanctions lists. That ensures that you are up-to-date with the latest developments in the industry.
You can also review and record actions and alerts. TRM's built-in case management module can help you keep track of all your case notes. Individuals or companies can also use it to review and prioritize alerts.
Screening tool
TRM Labs launched a free API-based screening tool that enables members of the crypto ecosystem to identify and monitor sanctioned addresses. Customers can use this tool to notify users about the activities of these addresses.
The free tool is built on TRM's cross-chain coverage, which allows it to identify and monitor sanctioned addresses on the various blockchains it oversees. It also lets users know when a corresponding address matches a known address.
The tool can notify users about the activities of sanctioned addresses on various platforms, such as decentralized apps and crypto platforms. Customers can also use it to monitor these addresses' activities on behalf of the U.S. Treasury Department's Office of Foreign Assets Control(OFAC).
Due to the increasing number of economic sanctions being implemented by various law enforcement agencies in the U.S. and European Union, the ability of TRM's screening tool to expand its reach will allow a wider variety of partners. This move will prevent sanctioned individuals from using cryptocurrencies to fund their activities.
What TRM does to monitor sanctions exposure
Through its automated tools, TRM monitors the list of sanctioned addresses and adds them to its database. It then alerts users whenever these addresses interact with their platforms.
"In speaking with our partners across the public and private sectors, it became clear that this tool and the visibility it lends to the illicit financial activity of sanctioned individuals is critical.

Blockchain intelligence is an important tool for crypto platforms to utilize as they work to mitigate the risk of sanctions exposure in an ever-changing geopolitical landscape."

Said Esteban Castaño, Co-Founder and CEO of TRM Labs.
How DeFi frontends use TRM wallet screening to comply with sanctions
Through the TRM Wallet Screening tool, organizations can analyze the data related to an on-chain transaction to detect potential AML or sanctions risks. Whenever an organization needs information about an address, it only needs to send the blockchain address to TRM.
TRM's API offers the following optional data points to the requesting organization whether;
An address appears on a sanctions list or is associated with an entity on the sanctions list (" ownership risk")
An address has transacted with a sanctioned address (" counterparty risk")
An address has received funds from or sent funds through multiple "hops" to a sanctioned address (" indirect risk")
With TRM's Wallet Screening API, customers can specify which information they want to retrieve:
A DeFi frontend can query the API of TRM to determine if an address is associated with ownership sanctions. It can then block or detect addresses that are sanctioned.
A central exchange can query the API of TRM to determine if it has a risk of detecting both party and ownership sanctions. This query allows service providers to maintain a wider range of risks and review reports before taking action.
How TRM is working for more effective sanctions screening
By allowing organizations to query data based on various parameters, TRM enables organizations to configure data in a granular manner:
Set apart ownership, counterparty, and indirect risk as distinct categories of sanctions exposure.
Depending on the amount of the transfer, alter the volume criteria.
Only show transactions with sanctioned addresses after the sanctions designation date by filtering an address's counterparty risk.
Each organization sets its sanctions policies based on its context and risk tolerance. Users may take different approaches depending on the type of organization, its operations, setup, services, and regulatory requirements, including KYC and AML.
The decisions regarding the types of transactions and addresses an organization can accept on its platform remain the organization's sole prerogative. As such, TRM cannot block any transactions or addresses on the blockchain.
Due to the emergence of dust attacks, TRM is developing new ways to allow customers to estimate the exposure of their assets to various types of sanctions. These new methods will enable them to identify which addresses are most likely to be affected by the "real" sanctions exposure.
But, with the necessary clear guidance from regulators regarding the implications of dust attacks, TRM can fully identify and prevent these transactions from happening. That is because its customers rely on TRM for complete and factual data.
Chainabuse – a platform to report fraud
TRM Labs launched Chainabuse earlier this year, a community-powered platform that enables anyone in the crypto economy to report fraud and other financial crimes. The free tool allows crypto users and victims to play a vital role in making the ecosystem safer.
The platform is the first multi-chain reporting tool that enables users to report illegal activity within the crypto community anonymously. Users can participate in a public forum where they can discuss their concerns.
Reports related to the same entities or addresses are consolidated and stored in a searchable database. That allows users to check the projects or addresses they're dealing with before engaging with them.
"In numerous recent attacks and instances of malicious activity, we have already seen the crypto community's potential to come together to root out bad actors and help protect each other.

Chainabuse was designed to make it easier for more people to actively advance that culture and ensure that the community spirit remains one of crypto's most powerful attributes."

Said Joe McGill, part of the global investigations team at TRM and one of Chainabuse's chief architects.
The Chainabuse platform is powered by the community and is supported by some of the world's leading crypto businesses and foundations. It enables partners to identify and investigate reports of illicit activity more quickly. Through the platform, users can easily report suspected illegal activities and get help through fast investigations.
Who is TRM working with?
TRM for Crypto businesses
The rapid emergence and evolution of cryptocurrency have increased consumers' expectations for fast and seamless transactions. Because of this, many companies that operate in this space have shifted away from their traditional platforms. They are now using blockchain analysis tools that are more flexible and capable of handling their various requirements.
The TRM platform, which is designed to help companies comply with the various regulations related to cryptocurrency, is powered by blockchain intelligence. It allows organizations to access and manage their specific requirements easily.
TRM for financial institutions
Despite the immense potential of blockchain technology and cryptocurrency, financial institutions still need to be confident that they can manage the risks associated with these new products. That is because these new technologies' rapid emergence and evolution can threaten their operations.
Through its blockchain intelligence tools, TRM provides a comprehensive view of the risks and criminal typologies unique to cryptocurrencies. These secure tools can plug into anti-money laundering and counter-fraud strategies.
TRM for government agencies
The rapid rise of cryptocurrency usage has led to increased criminal activities related to digital currency. These include ransomware, tax evasion, and nation-state hacks. New methods of evasion have also emerged from bad actors.
The lack of efficient tools designed to combat the evolving nature of crypto crime has prompted many organizations to rethink their approach to monitoring and investigating. TRM's next-generation intelligence tools are built on a blockchain platform, eliminating the need for legacy architecture and providing a more efficient and effective platform.
Efforts are ongoing to expand TRM
On November 9, 2022, TRM Labs noted that it had raised another $70 million in its Series B funding round. That brings the total amount raised to $130 million. Thoma Bravo, a global private equity firm that manages over $122 billion in assets, was a series B investor.
Thoma Bravo led the round, supported by existing investors such as PayPal Ventures, Citi Ventures, and Goldman Sachs. The company's Series B raise in December 2021 was led by Tiger Global and supported by other investors.
According to the company, the funds will be used to develop and deliver tools that help prevent fraud and illegal finance. They will also support the development of training programs and incident response services.
"Demand has never been stronger for solutions that help protect crypto users, impede illicit actors, and support blockchain-based innovation," stated Esteban Castaño, co-founder and CEO of TRM.
After the first Series B round in December, the company has since acquired CSITech, a blockchain and crypto forensics firm specializing in investigating fraud. It has also launched Chainsbuse, a free scam-reporting platform.
Final thoughts
TRM Labs is looking to create innovative products that support the growth of the cryptocurrency economy by providing platforms and companies with the necessary tools and regulations to comply with the laws. These products can also help prevent the exploitation of cryptocurrencies by criminal organizations and terrorists.
The team at TRM says it is dedicated to building a safer financial system for the cryptocurrency community. It will continue working with its customers and other industry leaders to develop innovative solutions.