TronDAO Boosted With $220M as TRX Token Spikes up To 27%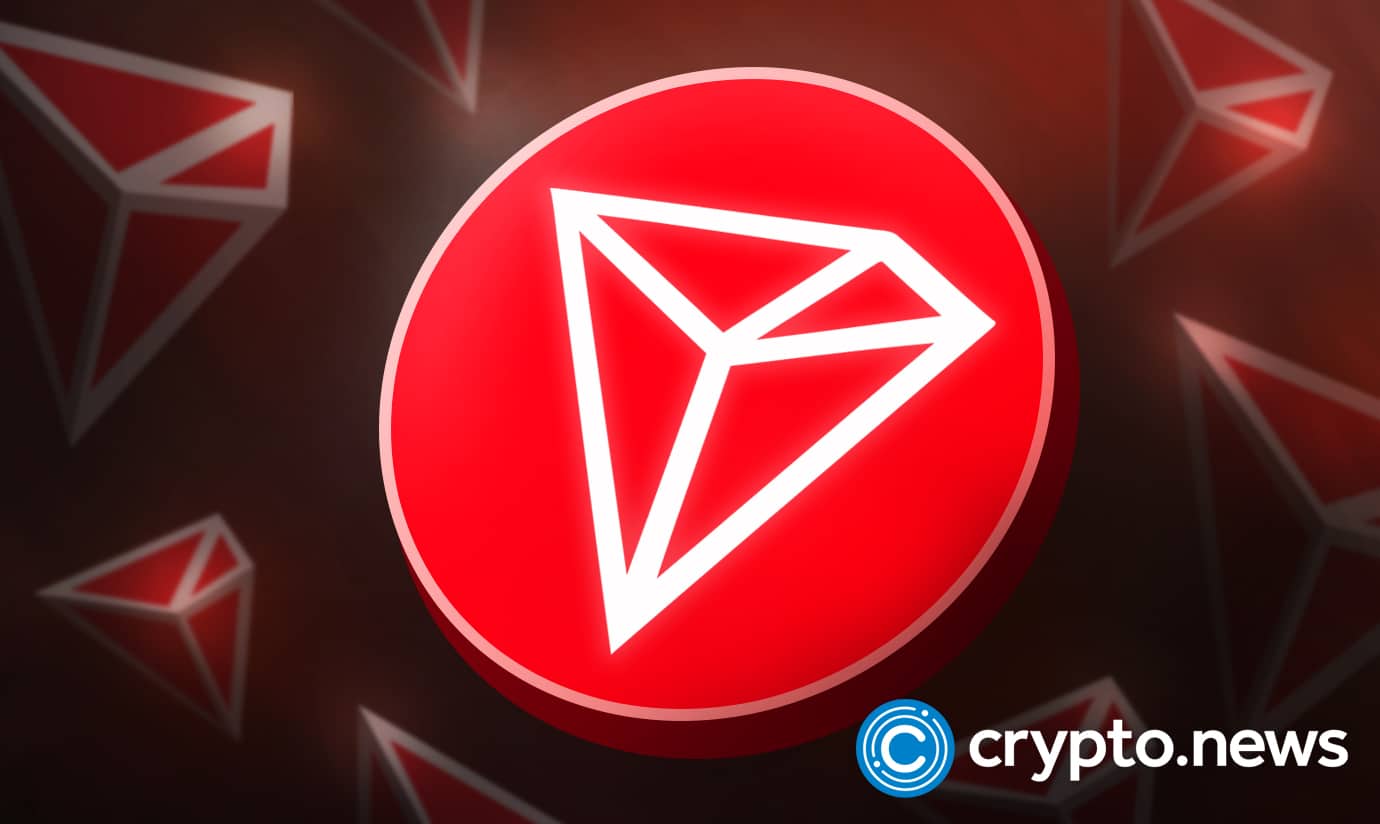 The fallout of the Terra UST stablecoin, coupled with the current market volatility, has shifted the focus to USDD. As a result, Tron USDD and, to some extent, Tron TRX have been the subject of interest over the past few days.
TronDAO Purchases Millions of Dollars' Worth of TRX
According to the organization managing the affairs of the Tron network, TronDAO, it has splashed millions of dollars to rescue the value of TRX. In a tweet, TronDAO posted that more than $120 million worth of USDC coins were used to buy TRX tokens on Binance.
Moreover, this is done to stimulate buying pressure among traders to speed up the recovery of the TRX token. In another tweet today, TronDAO revealed that it had added $100 million to purchase more TRX tokens on Binance.
In reaction to the news, the value of the TRX token has jumped to almost 27% over the past 24 hours. Meanwhile, its stablecoin, the USDD, also shot up and is nearing the expected peg of $1.
Furthermore, data from the futures track shows the token liquidation rose to $8 million, becoming among the highest in the industry.
The demand for TRX also increases as traders attempt to drag the US back to its previous value amid the market collapse.
This week seems to be a bloody one for the USDD as it fell to its lowest following a continuous market slump and a struggling global economy. As an algorithmic stablecoin, the USDD is dependent on the burning and minting of TRX worth $1 to have an equal value to the USD.
Justin Sun Deployed $2 Billion to "Fight Them"
At the start of this week, Tron's founder, Justin Sun, has provided more than $2 billion as traders appear to run out of TRX tokens. This makes the TRX Futures climb by 500% APR as the effort to create more buying pressure continues.
According to Sun, the injected capital is meant to "fight them" in response to the traders' shortage of TRX tokens.
Following the darkest period in the crypto space on Monday, which saw the majority of tokens record their worst dip, TronDAO announced a bailout on Tuesday.
The organization noted that it had deployed $650 million in USDC stablecoins to help maintain the broader crypto industry.
It is interesting to know that TronDAO is committed to preventing the unpleasant experience of the Terra incident. The implosion of the Terra UST has a damaging effect on the industry as the crypto space is still reeling from the impacts.
As a result, TronDAO is pushing to see the crypto industry never experience a devastating event like the Terra Network meltdown. In the meantime, assets worth millions of dollars have been wiped out by the market turmoil as the crypto winter continues.
Meanwhile, the market correction is still raging on, and experts predict tougher days.