Turkish Central Bank begins testing CBDC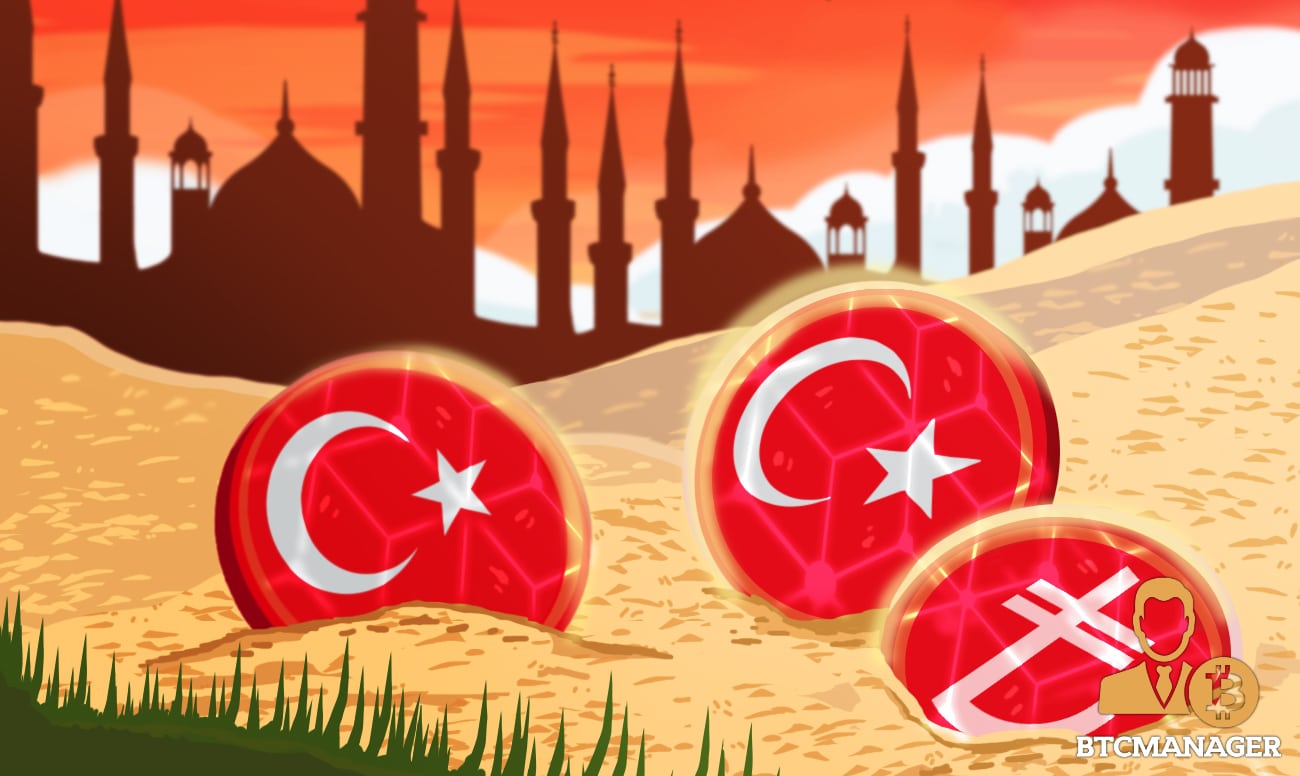 The Turkish Central Bank has started running initial tests on its Central Bank-issued digital lira. According to recent reports, the bank will advance trials on the digital lira as the project moves closer to its launch.
The Turkish Central Bank is making history by being among the pioneers of Central Bank-issued digital assets. The bank has already run initial tests on its new digital lira. Reports released on Thursday indicate that the Central Bank of Turkey successfully conducted its first payment transactions on the digital lira network, a significant milestone in the development and success of the CBDC.
CBDC development in Turkey
The bank stated that the testnet phase will proceed in Q1 2023. According to the bank, the test phase will be conducted in small-scale, closed loops reinforced with blockchain technology, FinTech, and banking systems.
"In the first quarter of 2023, the CBRT will continue its small-scale, closed-loop application pilot tests conducted with technological stakeholders. The test results will be made public in a comprehensive evaluation report."

Turkish Central Bank
The Turkish Central bank has indicated it to be working around the clock on its digital lira. High-ranking government officials support the project. The digital lira may go live on its mainnet before other CBDCs, depending on its progress.
In October, the country's presidential strategy and budget allocating directorate published an annual report showcasing an outline of major economic plans to be enacted in Turkey.
Surprisingly, a CBDC appeared on the list as the Turkish banks prepared to incorporate it as a fast payment system controlled by the CBRT. The CBDC will offer an alternative to bitcoin and other cryptocurrencies that currently dominate the space.
Turkish annual inflation and what it means for a CBDC
Interest rates are a significant aspect of the economic health of a country. Previous data on countries with staggering inflation rates indicate a larger audience for the crypto world.
The Central Bank and financial authorities in Argentina have been struggling to maintain control over the country's financial position. Argentines now have access to the cryptocurrency community as a result of the rise in the money supply and a general fall in the product supply.
Brazilians, on the other hand, have also used crypto as a hedge against the looming inflation crisis in the country.
Reuters reported that Turkish annual inflation rates are expected to decline sharply to lows of 66.8%.
Unexpectedly, 2023 will see the rates drop significantly to lows of 43.2%. The decline will pose a significant threat to the country's economic prospects, bearing in mind that the cost of living is continuously increasing.
The incoming government will significantly impact the progress of CBDC in the country so that anti-crypto laws will likely propel the project's success after the elections. However, the high cost of living projected in Turkey is expected to impact CBDCs adoption negatively.