Twitter is the Latest Ad Network to Ban Crypto Ads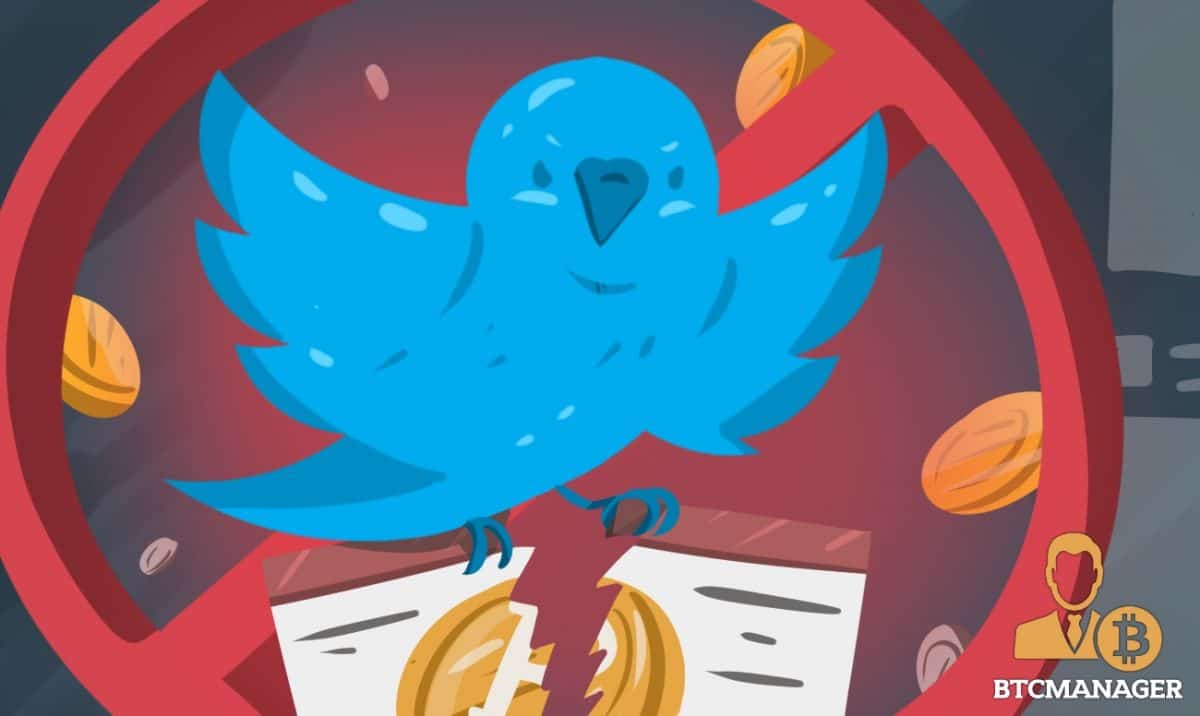 Coming on the back of decisions by Facebook and Google, Twitter is expected to implement a ban on cryptocurrency-related ads in the coming weeks.
It was reported that these changes would come as part of a new policy which will be introduced over the coming two weeks. Twitter's ban will see any ads related to initial coin offerings (ICOs), crypto wallets and exchanges, for the most part, blocked.
There may be the odd case where they are allowed, but this will be the exception, not the rule.
While there have been a lot of positive aspects related to the growth of digital currencies over the past year or so, there have also been a number of key issues that has been the catalyst for these types of ads being blocked.
Why is Twitter Making this Move?
As the crypto industry has been relatively unregulated and had little to no oversight since it started receiving a lot of attention in 2017, there have been a number of nefarious individuals trying to take advantage of all this money flooding into the market.
There have been widespread attacks on crypto wallets and exchanges which have led to users of these platforms losing a significant amount of funds, whether it was in the form of fiat or digital currency. This is largely as a result of these platforms having inadequate levels of security to protect their users.
Then there are those who set up fake ICOs or crypto-related companies that may seem legitimate on the surface, but cracks appear when you dig below the surface. The people running these fake token sales take as much investor money as possible before disappearing with all of these funds.
Twitter Bears the Brunt of Crypto Ads
In order to advertise these exchanges, wallets, and ICOs, social media advertising was heavily used. Flashy ads were used to catch the eye of individuals, and they often had hyperbolic claims and promises, saying that investors could expect significant returns.
Twitter is a platform that is particularly popular for discussion in the crypto community, so this comes as a significant move. It is a great place for discussion, as well as a venue where scammers have tried to impersonate the legit accounts of ICOs to try fool investors, as well as celebrities promoting crypto tokens that are somewhat dubious.
The ad networks clearly have had enough and don't want their users to be exposed to these scams any longer.
What Moves were Made by other Giants in this Space?
While the founder and CEO of Twitter Jack Dorsey recently said they would be doubling down on tackling crypto-related scammers on their network, he is following the lead of other prominent networks.
In January, Facebook announced they would be banning ads related to misleading or deceptive financial products and services, such as ICOs and cryptocurrencies.
The beginning of March saw Google announce their upcoming restrictions on ads related to crypto, which is set to start in June.