The U.S. Air Force Release Interactive Tools to Help Supply Chain Professionals Use Blockchain Technology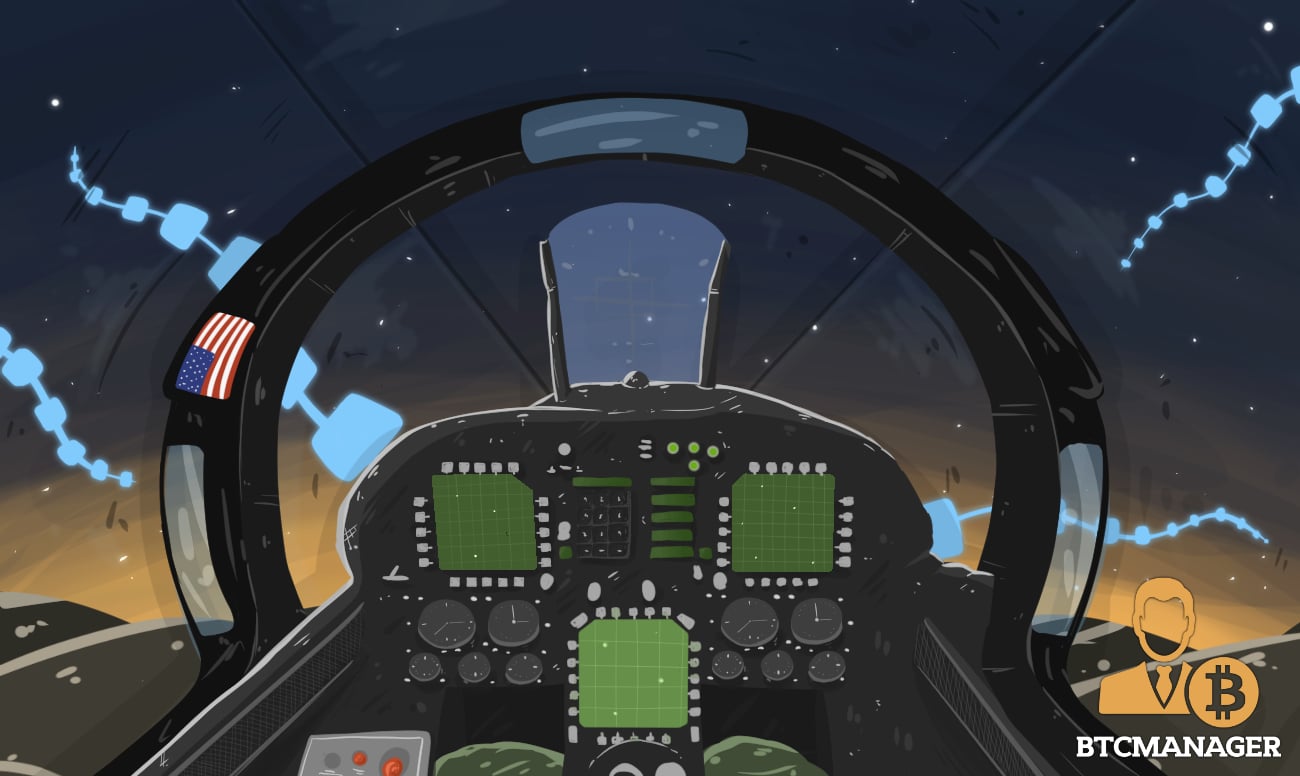 The United States Air Force Institute of Technology (AFIT) has launched interactive tools targeted at making it easier for supply chain professionals to understand and effectively use distributed ledger technology (DLT) according to a press release on December 3, 2018.
AFIT Set to Revolutionize the Military Supply Chain System
In a bid to help supply chain professionals in the U.S. military understand the crucial uses of blockchain technology and integrate it into their operations, the AFIT has reportedly launched a set of interactive tools to demonstrate the functionality of the burgeoning technology.
AFIT, which is the graduate school for the U.S. Air Force, has a primary objective of providing the defense community with the essential knowledge needed to make highly accurate decisions about the future.
Per sources close to the development, the interactive tools created by AFIT are live now, and interested parties can seamlessly access it from any internet-enabled computer or smartphone.
For people that prefer learning via videos, the tools also come with highly educative tutorial videos which function as a standalone classroom module or combined with the website and added to business seminars.
AFIT Leveraging DLT to Improve Transparency in the Supply Chain
Though nascent, the immutability, transparency, and reported security properties of the groundbreaking technology distinguishes it from traditional databases, and this has made it a hot topic in nearly all sectors of the global economy.
While many organizations still doubt the potentials of distributed ledger technology, AFIT strongly believes that integrating blockchain technology into the military supply chain ecosystem would significantly reduce the complexity of their logistics network and foster visibility.
With the support of SecureMarking, a leading supply chain security company that claims to expertly use nanotechnology, blockchain technology, and the internet of things (IoT), and the University of South Dakota Beacom School of Business, AFIT have successfully created a "multi-echelon"supply chain scenario that comprehensively demonstrated how the technology can facilitate critical activities in the supply chain ecosystem.
While the financial industry remains one of the strongholds of DLT, the revolutionary technology behind bitcoin and other digital assets is doing great works in the supply chain arena.
Earlier in October, BTCManager informed that Oracle had developed a new blockchain-powered software-as-a-service (SaaS) app to improve supply chain efficiency.