U.S. Banking Regulatory Agency Seeks Synergy Between Crypto and Banks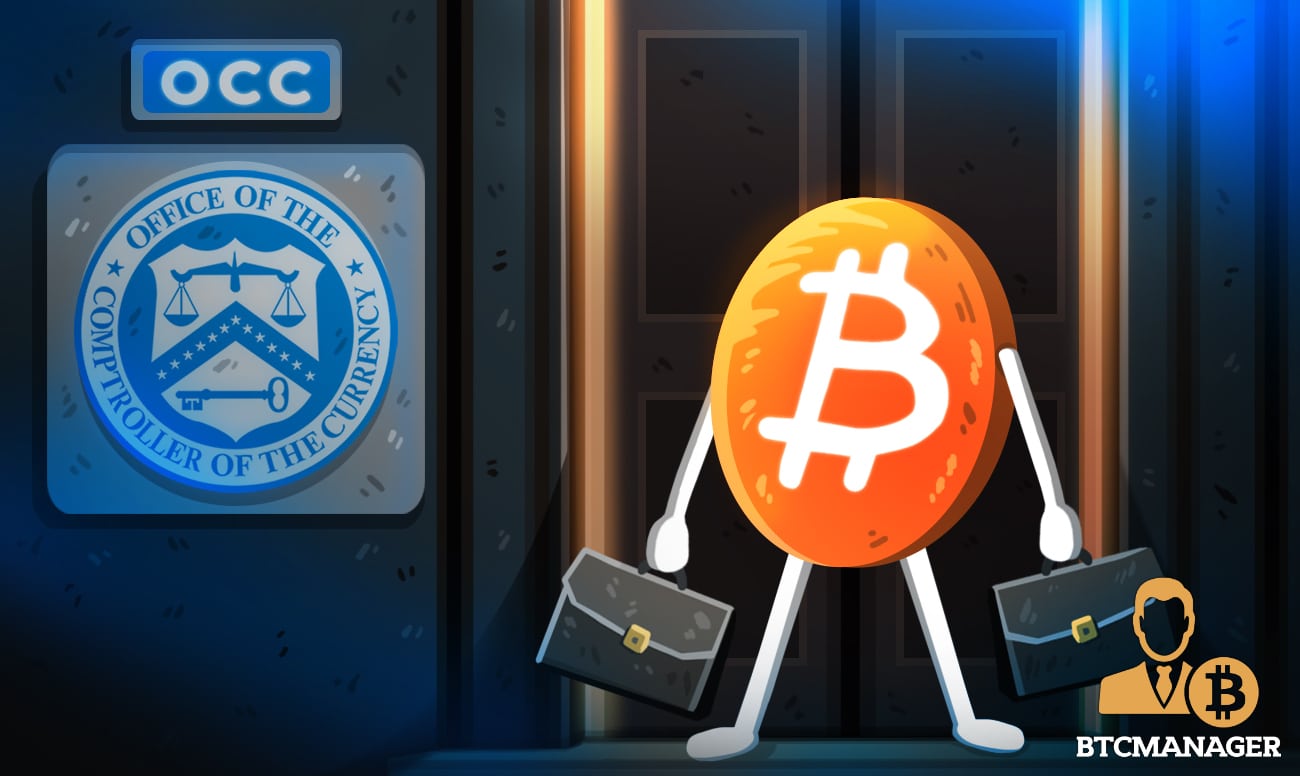 The Office of the Comptroller of the Currency (OCC), the agency responsible for regulating banks in the United States, has requested public input into possible interface points between crypto and blockchain tech and mainstream banking architecture.
OCC Regulatory Review Could Pave Way for Crypto Regulations
In a press release on Thursday (June 4, 2020) titled "National Bank and Federal Savings Association Digital Activities", the OCC is seeking opinions from stakeholders from the tech and financial industry on the digital activities of national banks and other financial institutions regarding cryptocurrency.
An excerpt from the press release shows the OCC inquiring into:
"What types of activities related to cryptocurrencies or cryptoassets are financial services companies or bank customers engaged? To what extent does customer engagement in crypto-related activities impact banks and the banking industry? What are the barriers or obstacles, if any, to further adoption of crypto-related activities in the banking industry? Are there specific activities that should be addressed in regulatory guidance, including regulations?"
For blockchain, the OCC appears interested in finding out how the novel tech can be used in America's banking industry. The OCC seeking public input on crypto and blockchain matters might signal its intention to consider possible regulations for the emerging tech being used in the country's banking scene. 
The lack of a clear-cut regulatory framework has been an embargo to the development of the crypto industry in the U.S. Several cryptocurrency exchanges have had to move to jurisdictions with favorable regulations, while some geofenced certain crypto tokens from U.S. customers. 
However, steps are being taken that could bring regulatory clarity to the U.S. crypto scene. In April 2020, the U.S. Congress was said to be reviewing 32 blockchain and crypto-related bills, some of which include the Cryptocurrency Act of 2020, and the Token Taxonomy Act. There have also been developments on the state level, with Louisiana looking to regulate crypto businesses in the region. 
Emerging Blockchain and Banking Interfaces Around the World
While the OCC is trying to create a synergy between crypto and blockchain and U.S. financial institutions, banks in other countries appear to be seeking ways to employ the nascent technology in their financial payment systems.
As reported by BTCManager recently, Japan's three major banks form part of a study group that is trying to leverage distributed ledger technology for an effective and efficient digital settlement infrastructure.
In Argentina also, the country's central bank in collaboration with other major banks and major blockchain firm IOV is testing a blockchain-based solution that will help to scale up transactions and improve traceability.