U.S. Consumer Price Index (CPI) Report Tramples the Dollar, Crypto Retraces after Initial Pump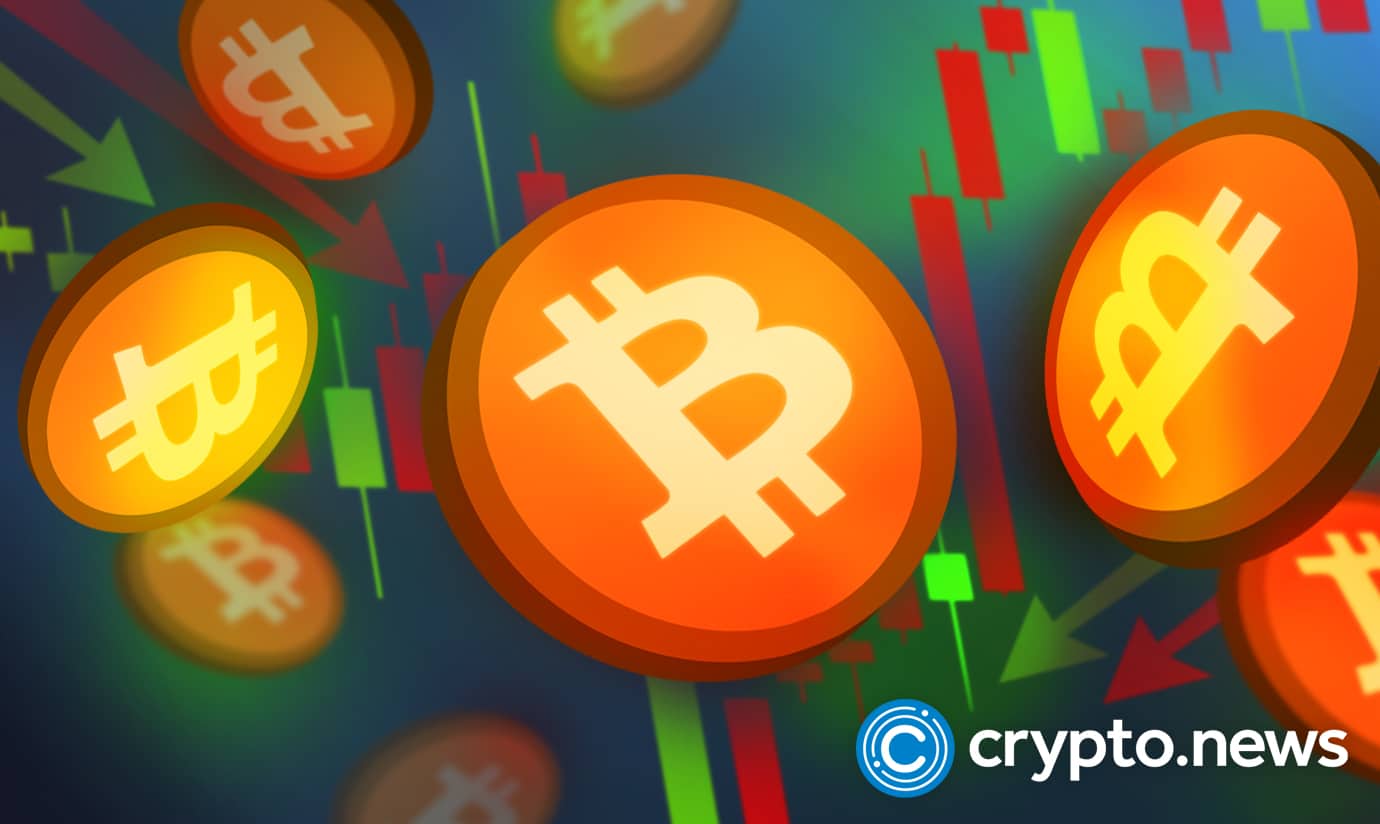 The US Labour Department on Thursday released its report on consumer prices, showing the greatest annual increase in inflation for over 40 years, surpassing expectations. The Consumer Price Index (CPI) rose 0.6% from December while the year-on-year gain for the 12 months leading up to January hit 7.5% which is the largest year-on-year gain since February 1982.
CPI Report Causes the Dollar to Fall
As a result, the dollar rose against major currencies immediately, with expectations of a tighter monetary policy from the Fed, but later fell due to speculation that other central banks would join the US Federal Bank in taking measures to fight inflation. Speculation is rife in the market that the Fed could raise interest rates with an up to 50 basis-points hike in March. As part of financial aid to the economy post-pandemic, the US government under President Biden approved the $1.9 trillion stimulus package. This
accommodative monetary policy
featured low-interest rates, and an economy flush with cash leading to high risk of inflation. The Federal Reserve Chair, Jerome Powell, has however
maintained
that spikes in inflation will be transitory and would ease off in the long run. The Fed, therefore, continued with its loose monetary policy in 2021 pushing inflation higher.
Good News For Crypto Enthusiasts
For years, Bitcoin enthusiasts have bet that Bitcoin could serve as an effective hedge against inflation partly because of its finite supply of 21million as opposed to the Fed's
infinite money printing
. With an increase in inflation, Bitcoin and other risky assets become more attractive to investors and may record an uptick in price at the expense of fixed-income assets like bonds. Upon release of the CPI data for Jan 2022, Bitcoin reached the
$44,000
mark for the first time in a week, a rise of 3.3%; Ethereum also rose 4.5% to $3,375 after the news release. Bitcoin's price benefits from the loose economic policies and inflation; however, a push by the US Federal Reserve to tackle high inflation by raising interest rates could reverse the swing and make fixed-income assets like bonds more attractive again as opposed to riskier investments like stocks and cryptocurrencies. A massive sell-off could ensue hitting the price of Bitcoin hard. Indeed, when Powell hinted at increased interest rates in December, the price of Bitcoin took on a steady decline. Marc Chandler, chief market strategist at Bannockburn Global Forex argues, however, that
correlations
may not necessarily be what they appear as he illustrates stocks also rallied following the November report. Chandler posits that the correlation may be with risk assets as a whole and not necessarily Bitcoin individually. Additionally, some like Cam Harvey, a professor at Duke University as well as a partner at Research Affiliates, have argued that Bitcoin has not been in existence for long enough to warrant the reputation as a hedge against inflation.