UAE Paves the Way for Crypto Exchanges, Plotting to Become Worldwide Crypto Hub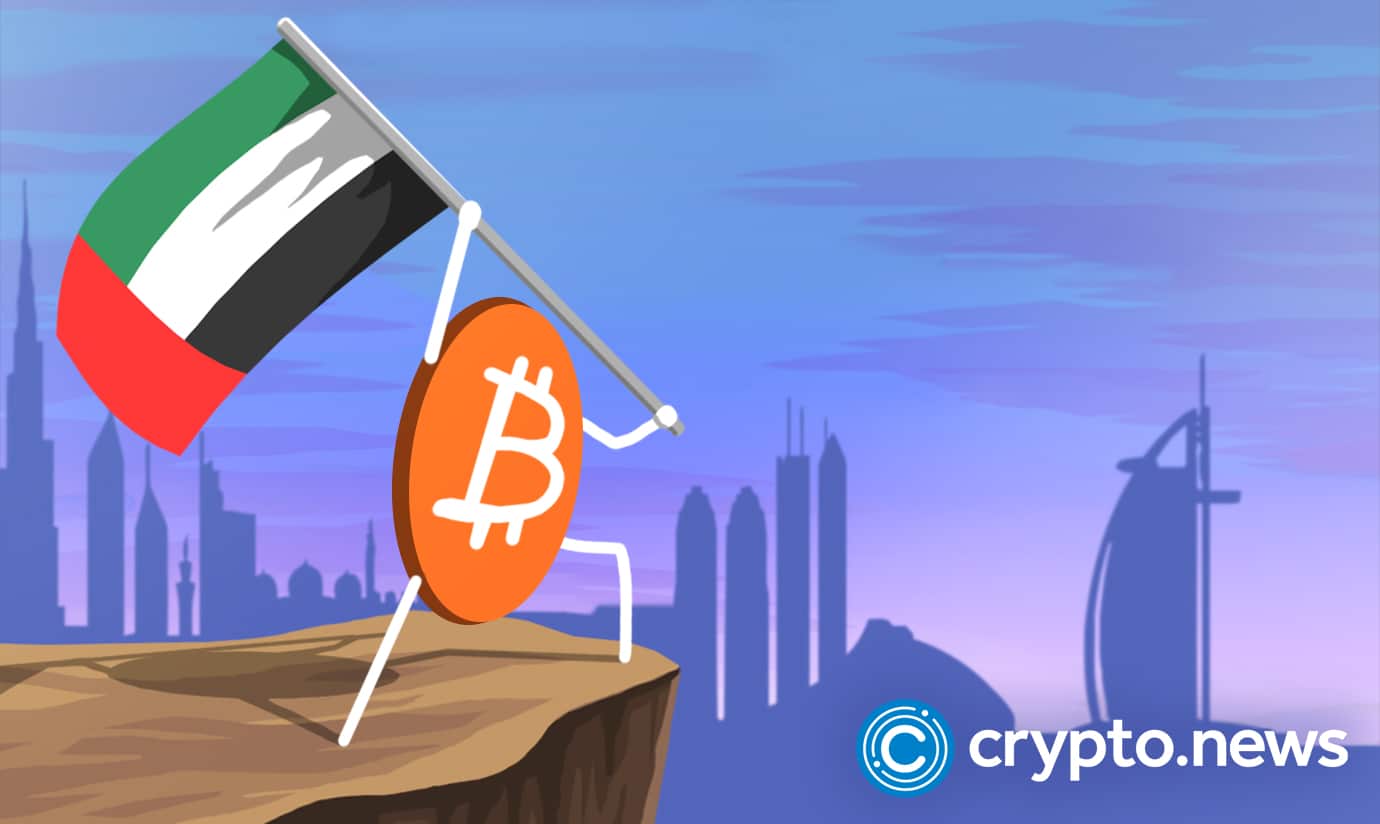 Dubai and Abu Dhabi are vying for the title of crypto capital. Popular crypto exchanges are setting up an expansive base in Dubai, including FTX, Binance, and Kraken.
UAE Regulators and Businesses are Embracing Cryptos
Recent news reports show that multiple international crypto exchanges have obtained commercial licenses and are shifting their main offices to Dubai and the UAE. Moreover, various local entrepreneurs and investors alike have made their debut to anyone wishing to fill their wallets with virtual currencies.
Dubai's renowned and leading property developer Damac Properties, declared on 27th April, that virtual assets such as bitcoin would be accepted for property purchases.
On April 25, ADGM announced that Kraken had been granted a license to operate a regulated virtual asset trading platform in the financial-free zone.
Bake N More, a coffee and pastry business in Al-Quoz, will go down in history as the first cafe in Dubai to accept bitcoin and Tether payments from its patrons. Cash and credit cards payment options are still accepted by the business.
"Digital currencies of late and in the last decade have stimulated significant general public and investors' interest. Many people see them as the future payment processing system, particularly for folks who don't have access to traditional banking have held on to them for a long time and are now ready to cash them," says Bake N More owner.
Cryptos, Despite Inflation Concerns, is Fast Growing
Total crypto trade volumes during the last one year have grown by roughly 500 per cent to $15.8 trillion, as per Chainalysis data. Despite this, many Western countries and regulators appear to despise it.
Fabio Panetta and Gary Gensler have compared the currencies to the "Wild West." As a result, even the two most popular cryptocurrencies, bitcoin, and ether, lack a designated regulatory authority in the United States and the United Kingdom. Despite professing interest in the industry, Singapore has imposed tougher regulations.
This offers an opening for a forward-thinking jurisdiction ready to construct its legislative framework around cryptocurrency rather than the other way around. In recent months, Dubai and Abu Dhabi have issued over 30 licenses and outlined new rules to govern and allow crypto exchanges to operate in their respective cities. Binance is inviting applications for over 100 employees in the Gulf, and CEO Changpeng Zhao has moved from Singapore to Dubai and purchased real estate there. FTX and Kraken are also traveling to the Gulf.
A Crypto Hub in UAE Poses Inherent Risks
A crypto hub in the Gulf entails clear hazards. The Financial Action Task Force has stated that the UAE is not doing enough to combat money-laundering issues, and crypto's popularity among criminals enhances the possibility that a crypto-fueled crisis will tarnish rather than enhance the UAE's good name.
On the flip side, if these aspects can be handled and regulated, the region may be able to gain a competitive advantage in a large financial growth industry.