Uniswap V3 (UNI) Deployed on Optimism Mainnet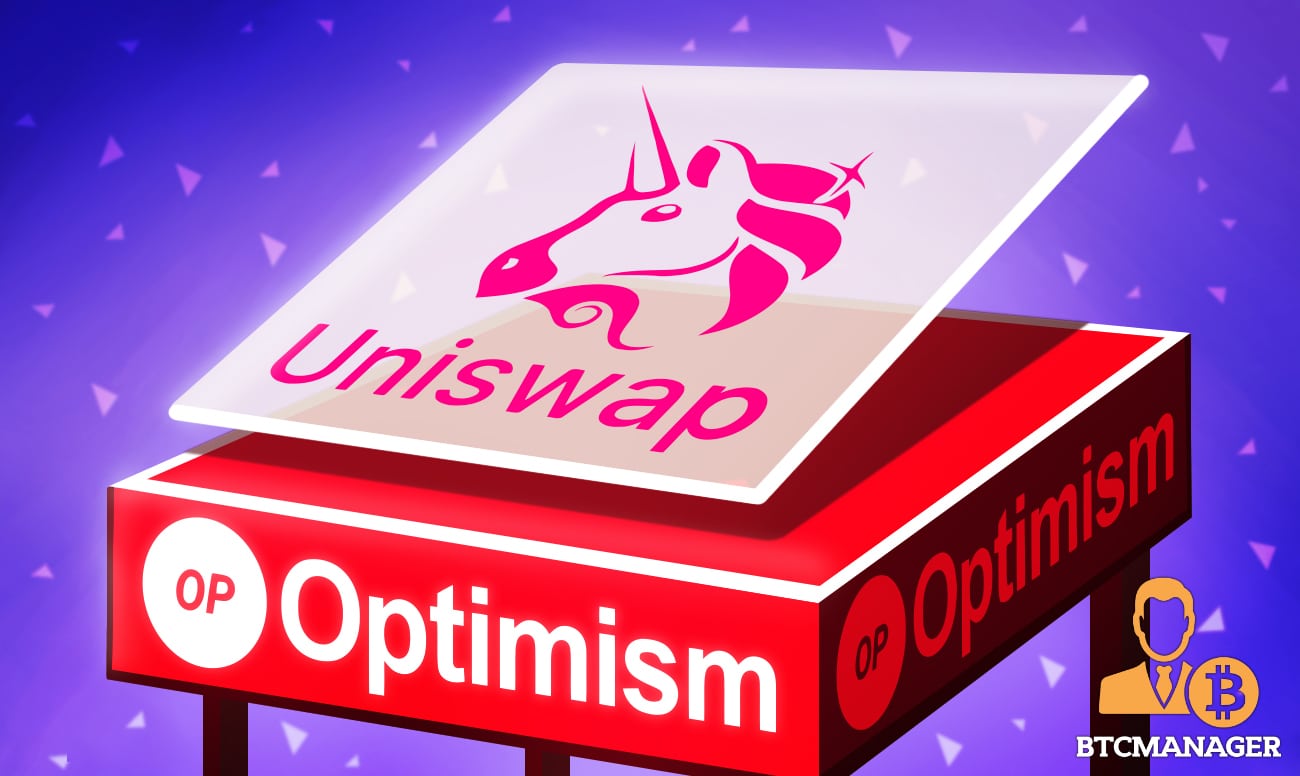 The Optimism team has announced via Twitter on June 8, 2021, that Uniswap V3 is now live on the OptimismPBC mainnet. 
Uniswap v3 (UNI) Live on Optimism
Decentralized finance platform, Uniswap v3 has been successfully deployed to the OptimismPBC mainnet, to offer users of the leading automated market maker even more transaction fee reduction.
OpimsmPBR  tweeted:
BREAKING NEWS: @Uniswap HAS DEPLOYED V3 TO @optimismPBC MAIN NEThttps://t.co/7YKYwvHQmw

— optimismPBR (Public Benefit Robot) (@optimismPBR) July 8, 2021
At the time of writing UniswapV3 transactions on OptimismPBC are still very scanty, with some observers attributing the meager transaction volumes to the late launch of the Optimism Ethereum layer-2  platform.
"Too late now. Trading volume is too low. L1 Fees are affordable. Good job," tweeted @Drag0nWarri0r01.
It will be recalled that Uniswap V3, the third upgrade of the leading decentralized exchange went live earlier in May 2021. Uniswap V3 is loaded with several features, with concentrated liquidity being the most notable one, as it makes it possible for liquidity providers to provide liquidity on customized price ranges, thereby making the most of their assets.
At press time, a total of $1.67 billion is locked on the Uniswap V3 protocol, according to DeFi Llama. 
Ethereum L2 Platforms Gaining Traction
While Ethereum gas fees have been on a steady decline since the crypto industry entered a mini bear market in May, with the average fee per transaction now sitting at just $6.25, life used to be very difficult for Ethereum DeFi market participants with 'shallow pockets.'
Initially scheduled to go live in March, the Optimism team pushed back the launch date of their layer-2 scaling solution to July, in a bid to give Ethereum projects enough time to make their system Optimsim-compatible.
Optimism is designed to boost Ethereum scalability, hasten transaction confirmation times and significantly increase throughput via its roll-up technology. A vast array of Ethereum-based projects, including Alchemy, have added support for Optimism since its launch.
In the same vein, Arbitrum, another highly reputed Ethereum layer-2 scaling solution, rolled out its mainnet beta earlier in May and a flurry of projects have been adding support for Arbitrum, to enable their users to enjoy up to 50x Ethereum fee reduction.
At press time, the price of ether (ETH) is hovering around $2,117, with a market cap of $246.99 billion, according to CoinMarketCap.