Unocoin May Soon Launch India's First Crypto ATM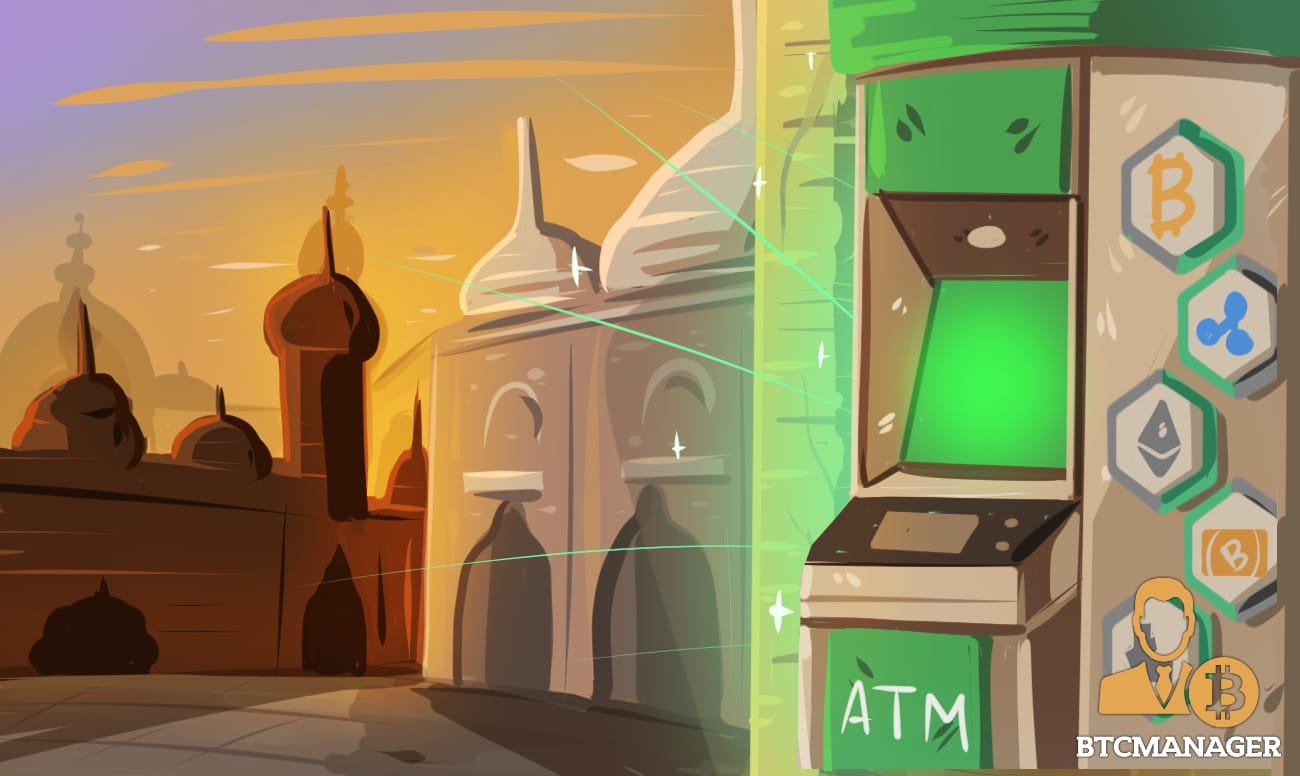 Indian crypto exchange Unocoin acknowledged that it is launching country's first crypto ATM, touted to support at least five cryptocurrencies, as reported by Inc42 on October 12, 2018.
The news comes in a tensed moment as the country's highest judicial forum, the Supreme Court of India, is to declare the verdict on the crypto banking blockade that crippled the local sector.
Crypto ATM Images Leaked on Social Media
Unocoin, the major crypto player and exchange operator, have set out plans to install a crypto ATM at 147 MG Road in Delhi. While the exchange has made no official announcement, Unocoin CEO Sathvik Vishwanath confirmed the news circulating social media.
Until now, the company has been very tight-lipped about the development, but after images of the ATM started circulating the web, Unocoin CEO Vishwanath told Inc42:
"The placement of the ATM is in the development phase. It may take a week's time before we release details through official statement — once we have all the pieces of it working together."
In the interim, a Twitter user uploaded the image of the cryptocurrency ATM the social media platform.
After the photo went viral, Twitteratis in India went over the moon. One user said: 
yuhooo! first #bitcoin atm in india.. Confirmed by @sathvikv #Unocoin CEO. Really proud of the ones who go an extra mile… Thank you @sathvikv pic.twitter.com/9aJ3UKofjW

— Koinlocker (@_Koinlocker) October 12, 2018
Reviving the Crypto Sector With Crypto ATM
The crypto ATM is imprinted with logos representing the five major cryptocurrencies include, Bitcoin, Litecoin, Ripple, Ethereum and Bitcoin Cash, which hopefully indicates that it would support these cryptocurrencies.
The ATM also has writings on it such as  "instant withdrawals and deposits for your Unocoin account" written on it. Other phrases written on the machine include, "exclusive for Unocoin customers" and "credit and debit cards are not accepted."
Unocoin has further plans to install more crypto ATMs across the country. Although, for now, the other possible locations to install the ATMs have not been finalized.
In India, the crypto environment is tensed as a battle is raging in the highest judiciary forum of the country – the Supreme Court of India, between cryptocurrency exchanges in India and the central bank, Reserve Bank of India (RBI). Back in April 2018, the RBI passed an order to all Indian banks to terminate their working relationships with the exchanges.
So far, Unocoin has only been promoting its crypto-to-crypto platform, Unodax on the public forum. Soon after RBI's announcement, the exchange disabled its deposit and withdrawal facilities for the Indian rupee. However, with crypto ATM in the picture, the exchange might be able to revive the crypto sector.
Can crypto ATM bring the Indian cryptocurrency space back to life? Let us know your thoughts in the comments section.