Venezuelans Turn to Bitcoin Mining, Use Subsidized Electricity to Profit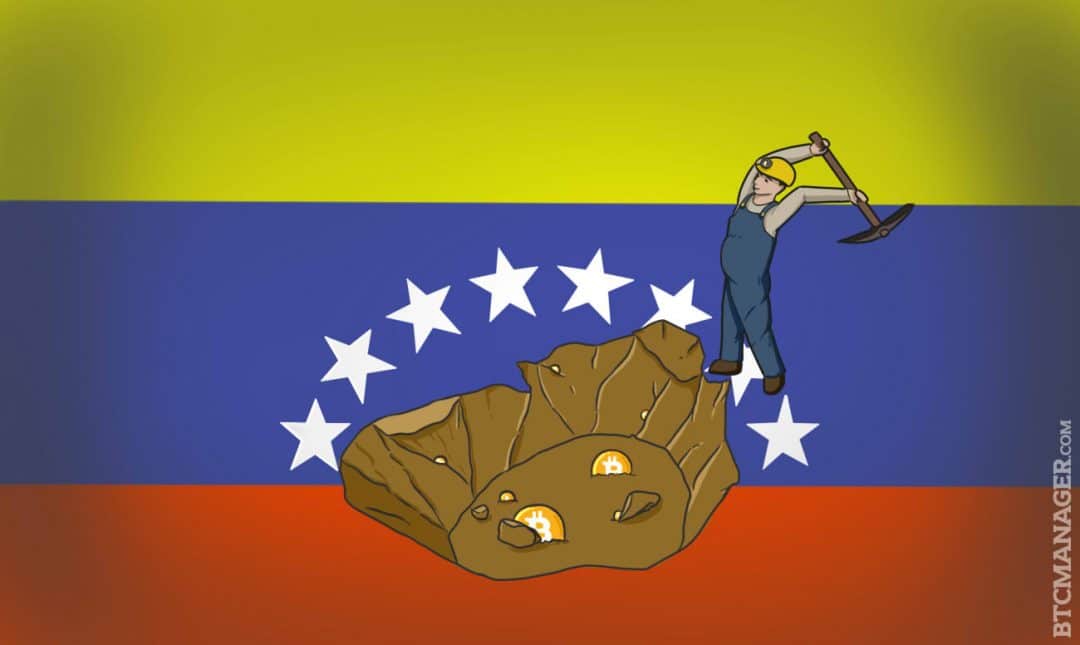 The Venezuelan economy has transformed into turmoil as its national currency has rapidly declined in value and its people are left with no viable store of value to finance day-to-day living. To prevent further losses and protect their wealth, some Venezuelans have been mining bitcoin, a decentralized digital currency that better serves as a store of value.
Jim Epstein, a journalist at Reason, recently revealed that a new form of arbitrage has emerged within the country as people have started using subsidized electricity, a commodity in Venezuela that is practically free, to obtain bitcoin; in effect, turning socialism against itself.
"Since bitcoin mining is a process, in effect, of converting the value of electricity into currency, Venezuelan miners are engaging in a form of arbitrage. They are buying an underpriced commodity and turning it into bitcoin to make a profit," said Epstein.
The rapid devaluation of the Venezuelan Bolivar led to a massive reduction in wages, leaving a small window of opportunity for jobs that pay around $20 per month.
The Venezuelan economy's inflation rate is due to rise by 1,600 percent in 2017 according to the International Monetary Fund (IMF) lessening the value of most companies and restricting revenue streams. Considering the unfavorable economic conditions, the IMF also stated that the unemployment rate will most likely increase to 21 percent next year.
As a result, any Venezuelans have entered the global bitcoin mining ecosystem, where Alberto, a 23-year-old Venezuelan interviewed by Epstein, is just one of these people.
Unlike most individuals, workers and entrepreneurs his age that are supporting their living expenses with a $20 monthly salary, Alberto and his partner Luis reckon they make $1,200 on a daily basis.
More importantly, the devaluation of the Venezuelan Bolivar has made financing daily operations such as buying food or paying utility bills increasingly expensive and cumbersome. Instead, Alberto revealed that he uses the Amazon Prime Pantry service to import food using bitcoin.
While Amazon does not accept bitcoin payments, there exists a wide range of platforms like Purse.io or eGifter that allows international users to transact using bitcoin to purchase gift cards. Alberto relies on eGifter to purchase Amazon gift cards, which he then cashes in on Amazon to deliver food.
"Alberto purchases Amazon gift cards through the cryptocurrency-friendly website eGifter, using software to mask the location of his computer, and then routes his orders through a Miami-based courier service," said Epstein.
One of the major reasons behind Alberto's success as a bitcoin miner is Venezuela's abundant source of electricity and energy. In most countries, miners allocate a substantial portion of their income to cover electricity costs because high standard and performance mining equipment requires a significantly larger amount of energy to operate.
Electricity, which remains as a cheap commodity in Venezuela, can be efficiently obtained within the country, allowing miners like Alberto to operate bitcoin mining equipment with ease, especially in industrial areas where electricity outages are rare.
Over the past few months, bitcoin has been considered as a safe haven asset and a wealth protection method amid economic and financial instability. Chinese investors and traders rely on bitcoin to avoid being affected by regulations and strict capital controls of China while Indian workers are purchasing bitcoin to ensure the possession of a highly liquid asset.
If more young entrepreneurs and individuals like Alberto and his partner Luis continue to seek alternative safe haven assets like bitcoin, excessive financial control and autonomy from governments and authorities will be avoided. The general population will have control over their money and benefit from stable international exchange rates and the decentralized nature of bitcoin.
However, bitcoin miners are forced into an underground economy, faced with the threat of arrest or fines from the Servicio Bolivariano de Inteligencia Nacional (SEBIN), the country's secret police force. Reportedly, the secret police are using threats of arrest and prosecution to extort money from bitcoin miners.
Nevertheless, Rodrigo Souza, the operator of SurBitcoin's exchange, thinks that no matter what happens next in Venezuela, bitcoin will carry on undermining the power of the government.