Vietnam: Binance Crypto Exchange Adds Fiat Support for Vietnamese Dong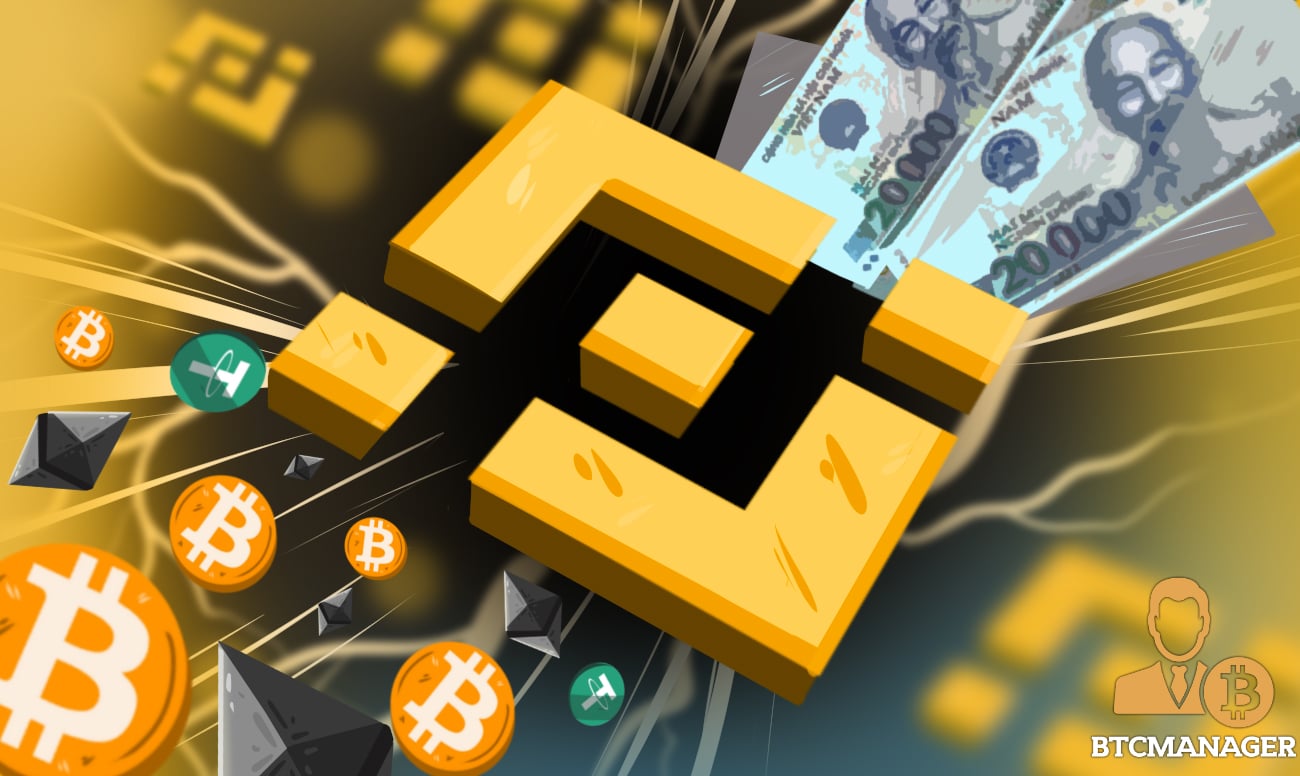 Malta-based cryptocurrency exchange Binance has launched peer-to-peer (P2P) trading services for the Vietnamese dong, Finance Magnets reports, January 20, 2020.
Binance Adds Support for Vietnamese Fiat
In a bid to expand its already growing business footprint, major digital currency trading platform Binance has officially launched P2P trading services for the Vietnamese dong. With this, Binance will now enable traders to buy, sell, and store four major digital currencies – Bitcoin (BTC), Ether (ETH), Binance Coin (BNB), and Tether (USDT) – using fiat.
Notably, the move by Binance follows a series of development that witnessed the exchange introduce support for fiat. BTCManager reported in October 2019 how the exchange had added support for Russian Ruble in an attempt to capture the largely fragmented Russian cryptocurrency market.
In the past, Binance has stated that it plans to add support for as many as 180 fiat currencies to its trading platform. The exchange stayed true to its comments when in November 2019 it added support for Euro.
Commenting on the Vietnamese dong development, Binance CEO, Changpeng Zhao, said:
"Binance is committed to providing our global users with more convenient fiat gateways and easy access to cryptocurrency, and our P2P service aims to lower the barriers to entry to the crypto world. We are pleased to introduce fiat-to-crypto P2P trading services to Vietnamese users to flexibly trade cryptocurrency at low costs."
Adding:
"Vietnam has enormous economic growth potential, a vibrant entrepreneurship landscape, and wide cryptocurrency acceptance, making it the next global blockchain hub. We look forward to expanding our services for the local community and supporting the growth of the Vietnamese blockchain ecosystem."
Vietnam's Attitude Toward Blockchain and Cryptocurrency
Akin to the vast majority of the countries, Vietnam has maintained a pessimistic stance toward cryptocurrency. In 2018, Vietnam's financial regulator – State Securities Commission (SSC) – had put a blanket ban on companies from issuing, transacting, or brokering related to digital currency.
Conversely, the Asian country has shown signs of a positive attitude toward blockchain technology. As reported by BTCManager on November 5, 2020, the country's TPBank had joined Ripple Inc.'s distributed ledger technology-powered (DLT) enterprise-grade payments network RippleNet.