Binance Adds Euro to Fiat On-Ramp Frenzy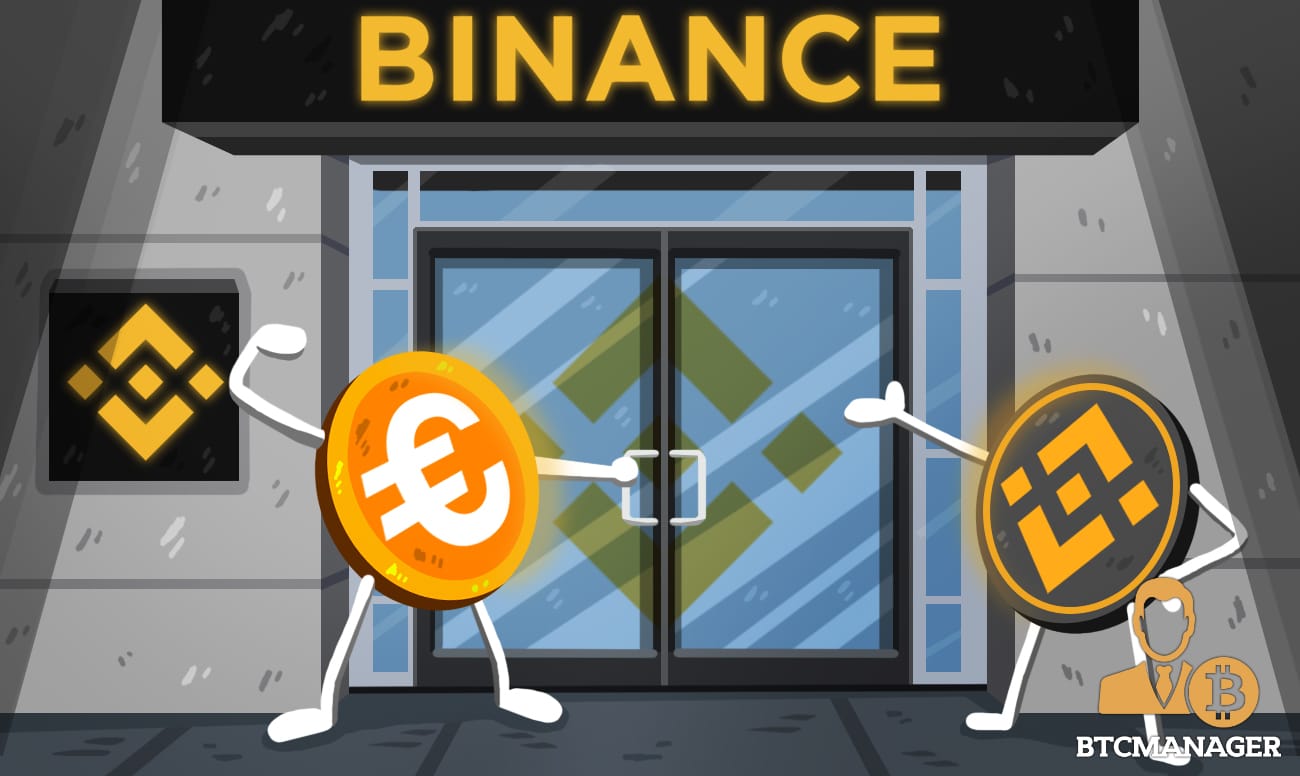 Cryptocurrency exchange Binance has added native platform support for the Euro through AdvCash deposits. Changpeng Zhao, the founder and CEO of Binance, indicated that many fiat currencies will be added to the platform whilst announcing support for the Russian Ruble last week, November 8, 2019.
Fiat to Crypto Expansion
At the beginning of 2019, Binance had absolutely no support for fiat; in the last month, they onboarded seven fiat currencies.
So far, the Russian ruble and British pound were the largest fiat currencies with support on Binance. The addition of the Euro marks a significant period of Binance's expansion plans into Europe. Having already initiated fiat onboarding Africa and Asia, it is becoming increasingly evident that Binance is not content with the market dominance they have amassed thus far.
Coinbase commandeered the United States market for the last seven odd years, and the launch of Binance U.S. is looking to bring Coinbase's North American reign to an end.
Countries like India and China with banking bans are also not off-limits for the exchange behemoth. The exchange added P2P fiat support for China to circumvent domestic rules and tap back into their original home market.
As per Nomics, Binance is at the top of the industry in terms of spot market exchange flow and is the clear winner with regard to the number of orders.
Evolving Into a Conglomerate
Ramping up the expansion of Binance exchange into various countries is on the cards, but it isn't the only agenda in mind.
2019 has seen Binance diversify their services across the board, albeit within the realm of cryptocurrency. Services offered by the company include lending, staking, project token issuance, and native token/stablecoin issuances. All of this is excluding their spot, futures, and OTC trading platforms.
At this rate, its only a matter of time before they look to enter the institutional custody market and snatch Coinbase's crown away.
Binance's rapid expansion has been viewed as alarming to some factions of the ecosystem. They see their dominance in various segments to be a sign of monopoly, creating over-reliance on one business.
But then again, the ethos of cryptocurrency is about enabling free markets for businesses and investors to enter and exit as they please.