Binance Announces Support for Russian Ruble, Plans to Support More Currencies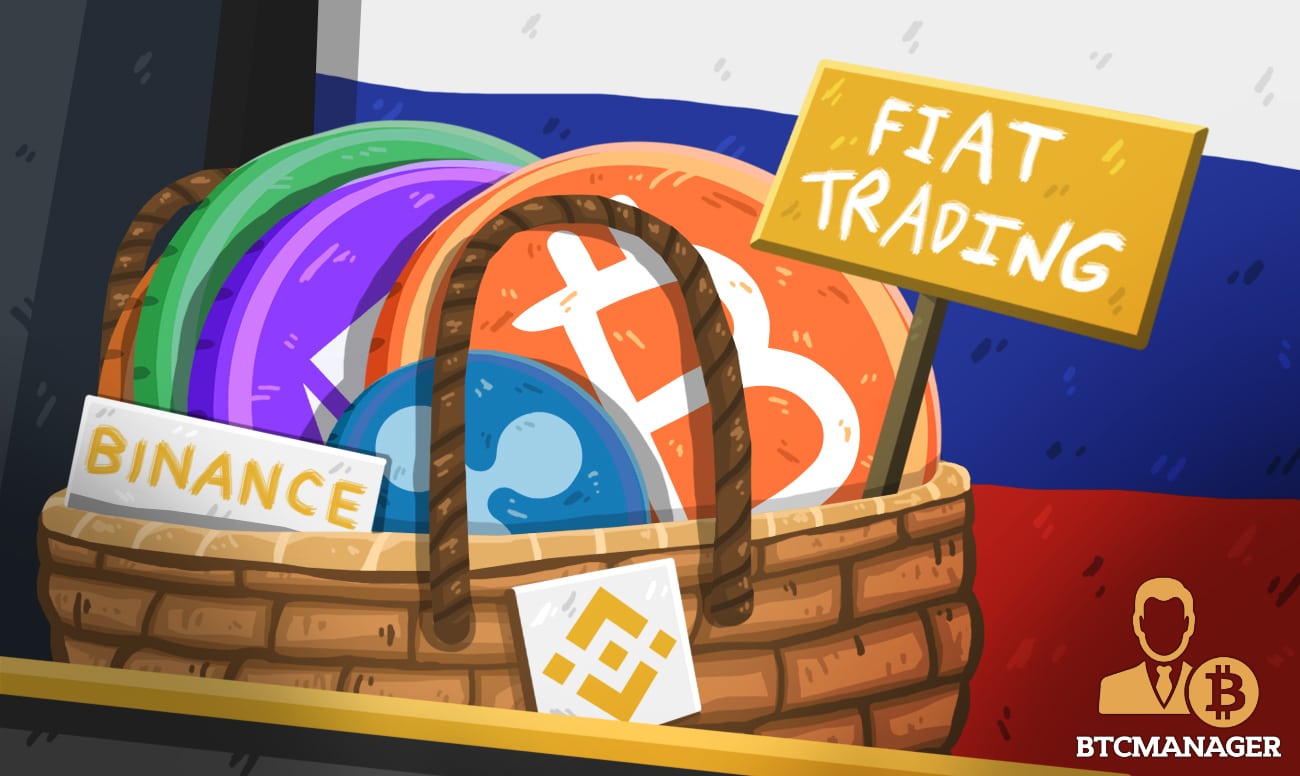 Crypto exchange kingpin and CEO of Binance, Chanpeng Zhao, confirmed that Binance will support a fiat-to-crypto on-ramp for the Russian Ruble within two weeks. This announcement came from Zhao's presentation at the Open Innovation Conference in Moscow, Russia. According to The Block, more fiat on-ramps are expected from Binance in the near future, October 21, 2019.
Expanding Fiat to Eurasia
Last week, Binance added support for EUR and GBP pairs without any formal announcement. The exchange is slowly foraying into Europe, with roots firmly set in Asia. With exchanges set up in Singapore, Jersey, Uganda, and the U.S., they have already infiltrated foreign markets with their sights set on new regions. Support for the Ruble means Binance is being allowed to conduct business through formal Russian banking channels.
Earlier this year, Coinbase opened up operations in several Asian countries. The fight for exchange dominance recently broke into the United States' jurisdiction with the launch of Binance U.S. It would be fair to expect that both companies will continue to expand into other markets with reasonable regulation for cryptocurrency.
Just a few weeks prior, BTCManager reported how Binance had added support for P2P trading in China. P2P trading is dominant in countries where there is an outright ban on cryptocurrencies or a banking lockout for those involved with cryptocurrency trades. Binance's willingness to offer P2p shows they are ready to take one step more than Coinbase (for now) in bringing crypto access to the world.
Russia Surprisingly Pro-Crypto
Back when Facebook had announced Libra, there were speculations that China, Russia, and India would issue a domestic ban on the project. China and India followed through, but Russia took a seemingly pro-Libra, and pro-innovation, stance. The country believed Libra was too young to be banned; instead, it was ideal to wait to see how it develops before taking a call.
Last week, the Russian central bank told the media that they are studying digital currencies, but the risks currently outweigh the benefits. There are no immediate plans to hastily implement them a sovereign digital currency.
Russia has one of the more coherent takes on cryptocurrency amongst countries larger countries. They see value in the innovation, but they are rationally skeptical of it as well.