Binance Offers Chinese Bitcoin Traders a Lifeline with P2P Trading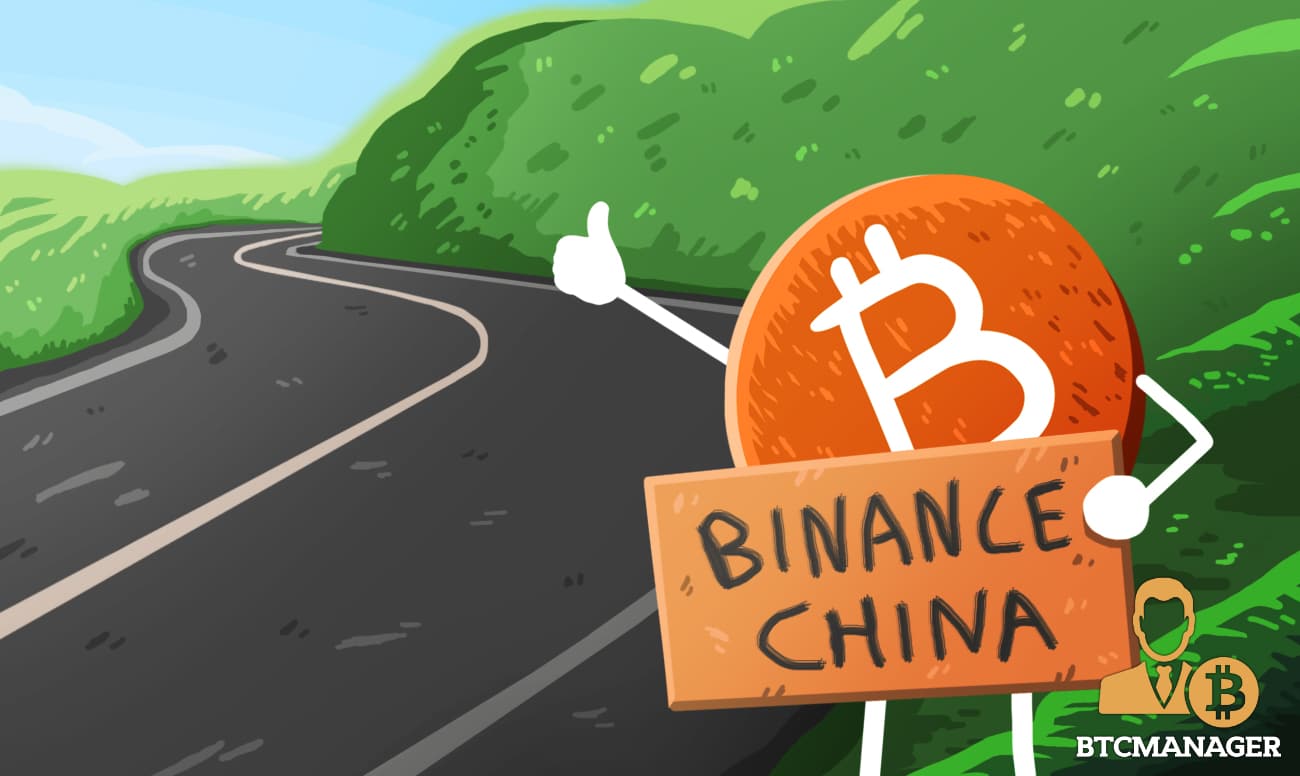 Binance, the world's largest crypto exchange by 24-hour trading volume has announced the launch of its peer-to-peer (P2P) crypto trading service for Chinese residents. Users will now be able to trade a few supported cryptocurrencies including bitcoin (BTC), ether (ETH) and Tether (USDT) against the Chinese yuan, according to a blog post from the exchange, October 9, 2019.
Binance Helping Chinese Traders Circumvent Ban
Binance, the Changpeng Zhao-led cryptocurrency trading venue that's dedicated to fostering wider adoption of bitcoin, altcoins and distributed ledger technology via its numerous innovative products and services, has given Chinese crypto traders a new lifeline.
According to a blog post by Binance, P2P crypto trading is now available to Chinese traders who have an Android phone (Version 1.12.1), with a Binance account that is more than 30 days old.
Specifically, Binance has made it clear that eligible traders will be able to trade BTC, ETH, and USDT against the Chinese yuan.
The exchange says access to the service will be made available to users with iOS-powered smartphones and web interfaces shortly.
"Access to P2P trading will initially be available to only Android users that have Binance accounts registered for over 30 days.," declared Binance, adding that interested traders must endeavor to download the latest version of the Binance Android app to access the service.
Binance Blazing the Trail
In September 2017, China, a former bitcoin trading and initial coin offering (ICO) hotbed suddenly placed a blanket ban on all crypto-related activities in the region except bitcoin mining, triggering a massive exodus of exchanges from the state.
Although Chinese die-hard bitcoin traders have reportedly managed to devise several means of circumventing the embargo, Binance's new P2P service will undoubtedly make life much easier for these people.
Interestingly, Changpeng Zhao has taken to Twitter to state categorically that the new Binance P2P crypto trading service will also be rolled out in other jurisdictions in the near future.
https://twitter.com/cz_binance/status/1181769924303187968
At press time, the price of Binance Coin (BNB) remains the 8th-largest cryptocurrency in the world, with a price of $17.38 and a market cap of $2.70 billion.