Visa And JPMorgan Combines Blockchain Payment Networks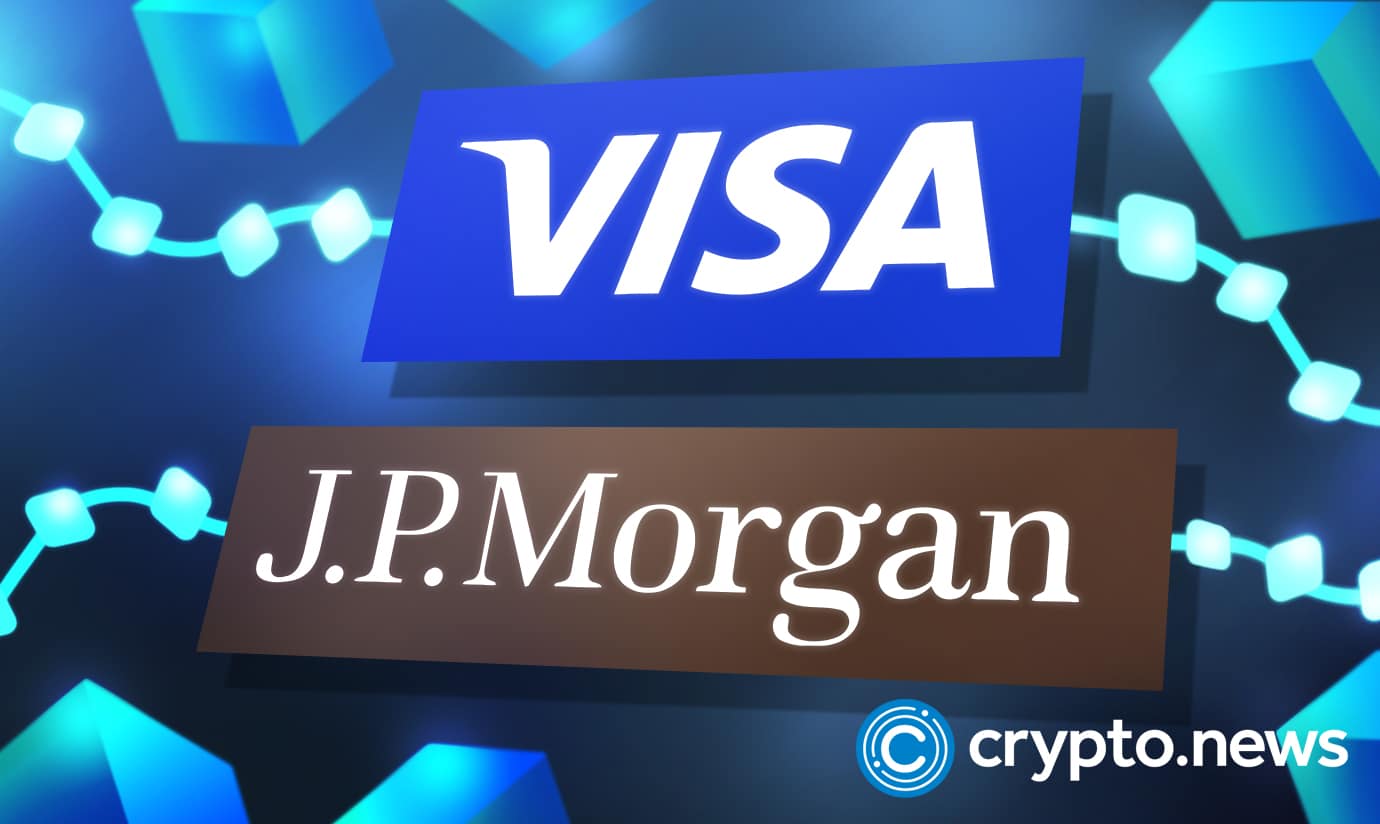 Visa and JPMorgan have decided to combine their worldwide private blockchain platforms, B2B Connect and Liink. As part of the new partnership, Visa's B2B Connect will use Confirm, a new solution developed by Liink, to verify new accounts for cross-border transactions and profiles when new users join the platform.
Visa And JPMorgan Enter Payment Collaboration
Despite the stagnant state of the crypto industry, companies and brands are still forging new partnerships. They are taking advantage of the numerous opportunities technological advancements can provide.
Recently, Visa announced a partnership with FTX, a crypto exchange firm. Today, JPMorgan and Visa, two well-known names in the world of financial services, have just formed a partnership to develop a new payment option.
Confirm is a payment platform that allows financial firms to securely verify account information before sending payments. As a result, the company can reduce the number of payment returns.
Usually, payments return occur due to incorrect or missing information. Additionally, this would help to reduce the chances of fraud on the platform.
Meanwhile, Confirm achieves this risk reduction by pre-validating account info. When this is done, the system will inform users in advance if the recipient they are paying matches the account holder or not.
JPMorgan initially released the service in 2021 as a test product. JPMorgan recently recruited Deutche Bank as a co-founder for the service in EMEA (Europe, the Middle East, and Africa).
New Service To Launch In Ten Nations By The End of 2022
Further, JPMorgan is trying to increase its coverage area to over 35,000 institutions and over two billion accounts. As a result, the American-based bank actively seeks to attract founding member banks from around Latin America (Latam), Asia-Pacific (APAC), and NAMR.
According to reports, the service will become operational in over nations by the end of 2022. Also, both entities hope the coverage will increase to more than 30 nations next year.
Alex Littleton, Confirm's global leader, said network effects greatly affect Confirm's growth and expansion. As a result, making Deutsche Bank a founding member and linking with the Visa B2B network is a good decision, Littleton added.
The global leader believes this will increase the company's rate of adoption globally. Meanwhile, JPMorgan launched the Liink network in 2017.
Currently, the platform has 75% of its active users worldwide. It has also processed more than sixty million messages thus far.
FTX Partner With Visa To Launch Crypto Debit Cards
Last week, FTX revealed it has entered into a global deal with Visa. The agreement aims to provide consumers in forty different nations with crypto-backed debit cards.
Meanwhile, this service is already available in the United States. The FTX account-linked debit cards will now expand to more regions across Europe, Latin America, and Asia.
Users would be able to pay for products using crypto stored in their FTX wallets. This service is available at over 80 million retail locations which accept Visa across the globe.
Sam Bankman-Fried, FTX CEO, said this car would allow individuals to use crypto anytime. Moreover, there will be no added costs for processing of transactions, the CEO added.