Voyager Cryptoassets Broker Joins Forces with Ethos for Fiat-to-Crypto Exchange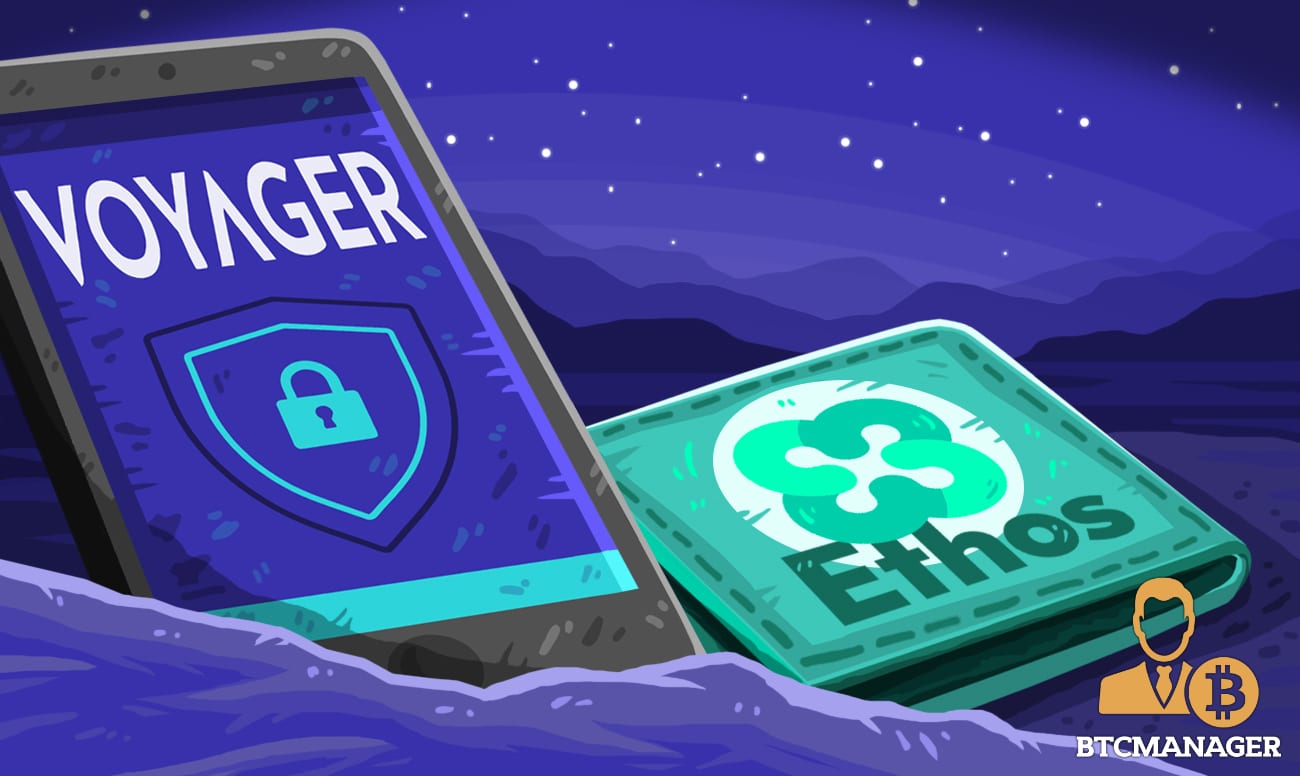 Voyager, a DLT-based digital currency broker, offering users commission-free investments, has partnered with Ethos, a cryptocurrency services provider, to integrate the latter's universal cryptoassets wallet into its platform and make it easy for both retail and institutional cryptocurrency traders to convert fiat currency to cryptos back and forth.
Users will also be able to self-custody their digital assets, reported Finance Magnates on September 27, 2018.
Voyager and Ethos Make Life Easier for Hodlers
According to a Finance Magnates report, Voyager, a United States-licensed cryptocurrency brokerage is partnering with Ethos blockchain project to integrate the Ethos Universal Wallet, allowing Ethos wallet holders to reap benefits from the Voyager platform.
With the partnership, Ethos users will have access to a broader market and best execution trading. Users will also be able to self-custody their cryptoassets and seamlessly convert cryptos to fiat and vice versa.
Per the Voyager team, both retail cryptocurrency traders, as well as institutional investors, will have access to unlimited liquidity, super fast trade execution, and security.
At current, the team has not revealed the cryptocurrencies that would be supported by the platform but has pledged to do so when their mobile app goes live by the end of September. In a bid to make the integration as smooth as possible, the CEO of Ethos Shingo Lavine will be joining Voyager, to function as an advisor on the platform.
While the Voyager platform is just getting started compared to established crypto trading venues such as Coinbase and others, the team is working hard to make Voyager a formidable force in the cryptospace.
Earlier in September, Voyager rolled out its over-the-counter (OTC) trading desk targeted at institutional investors such as hedge funds, market makers, brokerages, and other financial players. Similar to Robinhood, the popular commission-free crypto trading app, Voyager's product exposes users to the crypto market without commissions.
As reported by BTCManager, in July 2018, big names in the tech world like Oscar Salazar, Former Uber Chief Technology Officer, Former E*Trade professional trading head, Stephen Ehrlich, and Uber early investor, Philip Eytan came together to launch Voyager.