Walmart-Backed Canadian Blockchain ETF to Begin Trading in September 2018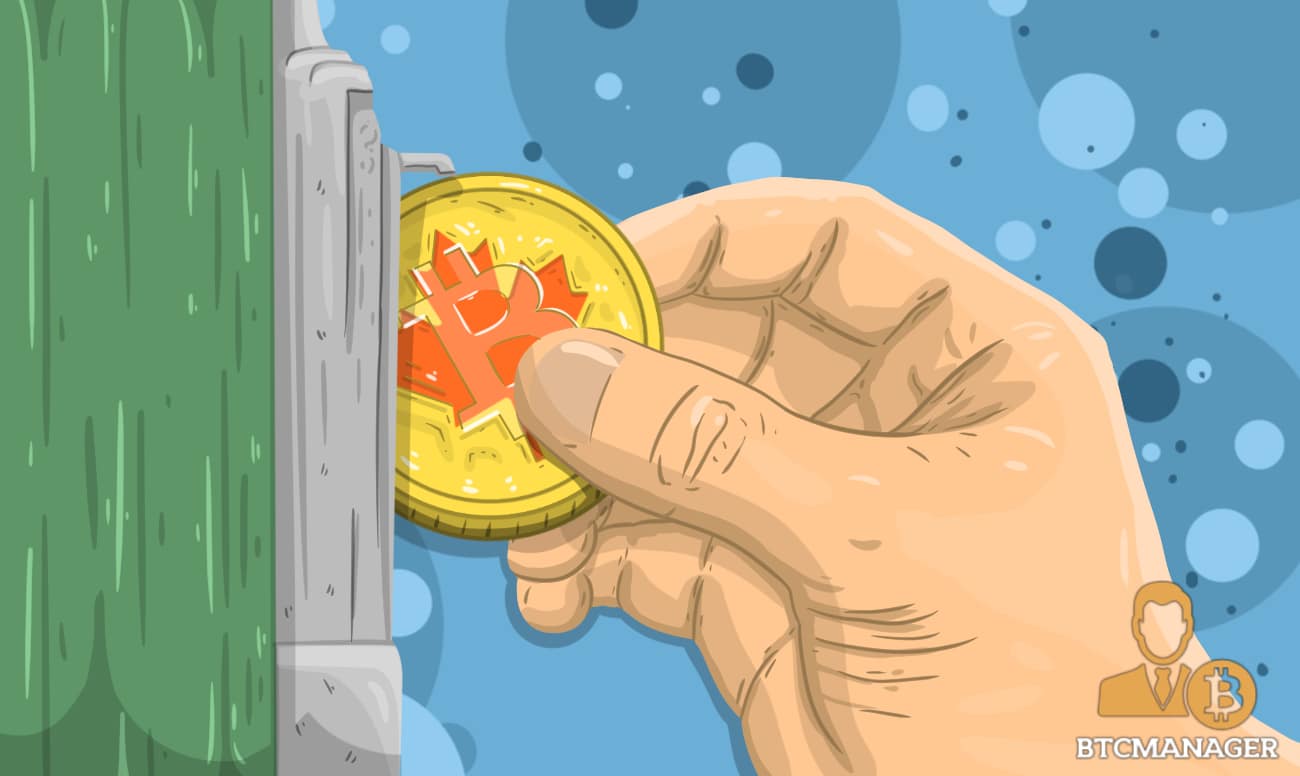 According to a report published on August 22, 2018, a new blockchain exchange-traded fund based out of Vancouver, Canada has surfaced in the cryptocurrency world and is set to be traded on the Aequitas NEO Exchange in Canada in September 2018.
A Walmart-Backed ETF Worth a Second Glance
Although the project is yet to receive regulatory approval, investments from companies such as Walmart are believed to be propelling the blockchain seedling to stardom.
First Block Capital is Canada's first fully regulated PM, IFM, and EMD crypto investment firm, and is in the final stages of obtaining regulatory approval for the FBC Digital Ledger Technology Adopters ETF.
According to Bill Stormont, the company's chief operating officer, First Block Capital expects to begin trading on Canada's Aequitas NEO Exchange in September 2018. "The fund won't rely on the blockchain sector being fashionable," said Stormont, who co-managed a pan-European equity fund at Henderson Global Investors in London.
"You're looking at companies that are going concerns. They don't necessarily live or die by their blockchain investments, but as they integrate them, our hope is that these kinds of names perform."
Bruce Campbell, the portfolio manager at StoneCastle Investment Management Inc., will be sub-managing the fund, which will weight blue-chip stocks by roughly 75 percent. According to Bloomberg, only a quarter of the company's portfolio will be invested in higher-risk developers and cryptocurrency miners.
StoneCastle is a fund-investment management company focused on protecting capital, building assets, and managing risks for high-profile clients. Campbell said:
"We're really looking at companies that are household names– IBM, Maersk, Amazon — all of these big companies which are using blockchain to enhance their business."
Shipping and Tech Packed into One ETF
Amplify Transformational Data Sharing ETF and the Reality Shares Nasdaq NexGen Economy ETF are two similar funds coming out of the United States, which raised close to $300 million in just two weeks after listing in January 2018.
Just like First Block Capital, those ETFs faced heavy criticism for charging a hefty premium to investors to hold plain-vanilla technology stocks such as Cisco Systems Inc., Intel Corp., and Nvidia Corp. These companies produce the processing chips used by cryptocurrency miners, most notably ether and bitcoin.
However, despite facing criticism, Stormont stated that the company is looking to expand their focus beyond tech companies. "Names like Nvidia – every ETF will hold that," he said. "But we'll also bring in names like Maersk or Walmart. It's not just focused on tech companies."
A.P. Moller-Maersk A/S is one of the world's largest container-shipping lines. Earlier in August 2018, the company partnered with IBM to start a blockchain-based platform that would speed up shipments.