Wanchain & Moonbeam Partner to Foster DeFi Interoperability via Moonriver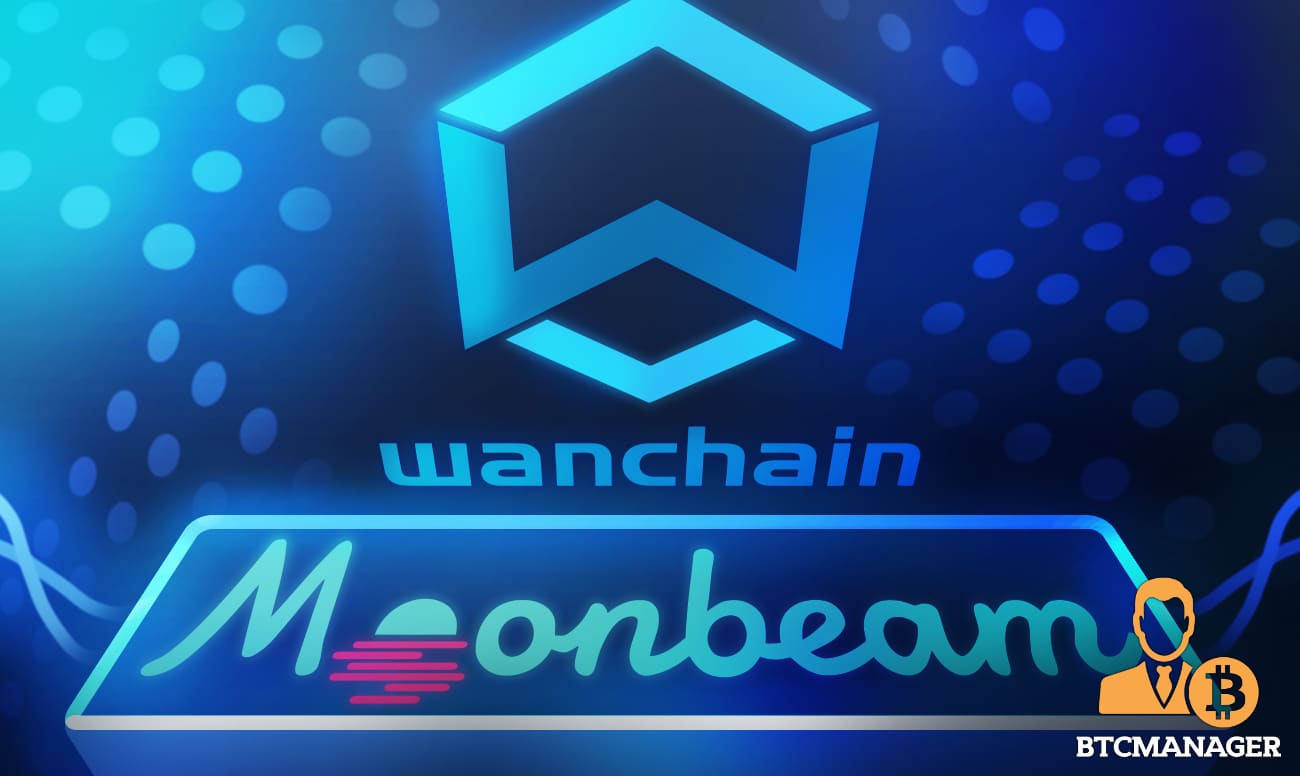 Wanchain (WAN) and Moonbeam have announced the integration of the former's crosschain interoperability solution into the Moonriver (MOVR) network. The team says direct bridges connecting Moonriver to established blockchains like Bitcoin (BTC), Ethereum, Litecoin, and XRP Ledger are already fully functional, however, the latest integration will further boost Moonriver's connectivity with the larger cross-chain DeFi ecosystem.
Wanchain, Moonbeam Fostering Blockchain Interoperability
While the distributed ledger technology  (DLT) has been touted by many as the biggest invention since the creation of the internet, complete mainstream adoption of blockchain technology is still being hampered by a vast array of bottlenecks, including limited interoperability between heterogeneous distributed ledgers.
In a bid to promote interoperability in the blockchain and decentralized finance ecosystem, Wanchain (WAN), a project that claims to be the world's premier decentralized blockchain interoperability solution, has partnered with Moonbeam, a Polkadot-based, Ethereum-compatible smart contracts protocol that makes the development of natively interoperable blockchain applications easy.
With the partnership, Wanchain's decentralized, non-custodial cross chain interoperability infrastructure is now live in Moonriver, Moonbeam's community-led, Kusama-based sister network which recently completed its launch phase.
Strengthening Kusama & Other Blockchains
Importantly, the team has made it clear that the integration of Wanchain's interoperability technology into Moonriver will strengthen the Kusama DeFi ecosystem by enabling developers to build and deploy decentralized cross-chain applications on the network, as the future of blockchain innovation is only guaranteed when assets, data, and smart contract calls can easily be shared between different blockchains.
Li Ni, Wanchain Vice President of Business Development and Operations said:
"Moonbeam is rapidly becoming the industry leader for vision and execution by building a fully Ethereum-compatible environment on Polkadot. By working closely with Moonbeam, Wanchain's best-in-class crosschain infrastructure will connect Polkadot and Moonbeam to the larger croschain DeFi world."
Notably, the team says direct cross-chain bridges connecting Mooriver to various blockchain networks, including Bitcoin, Ethereum, Wanchain, Litecoin, Binance Smar Chain and XRP Ledger are now fully functional, enabling seamless asset and data transfers between them. 
In essence, the tokens and assets powered by these public blockchains can easily be transferred to Moonriver (MOVR) and vice-versa, in a fast and frictionless way.
Also commenting on the latest development, Derek Yoo, Founder of Moonbeam reiterated that despite the fact that a vast array of cross-chain interoperability solutions are getting launched these days, the industry still needs a robust and comprehensive DLT interoperability system before blockchain technology can reach its full potential and this is the goal Wanchain and Moonbeam are trying to achieve.
"DeFi activity is growing on many different blockchains, but the lack of integration between these blockchain ecosystems limits the liquidity and traction for many protocols. Wanchain offers bi-directional connectivity options to multiple blockchain ecosystems from Moonriver. This connectivity will provide a rich set of asses to the growing DeFi industry on Kusama and ultimately Polkadot," he said.