Want to Maximize Your Investments? The First Step is to Remove Cognitive Bias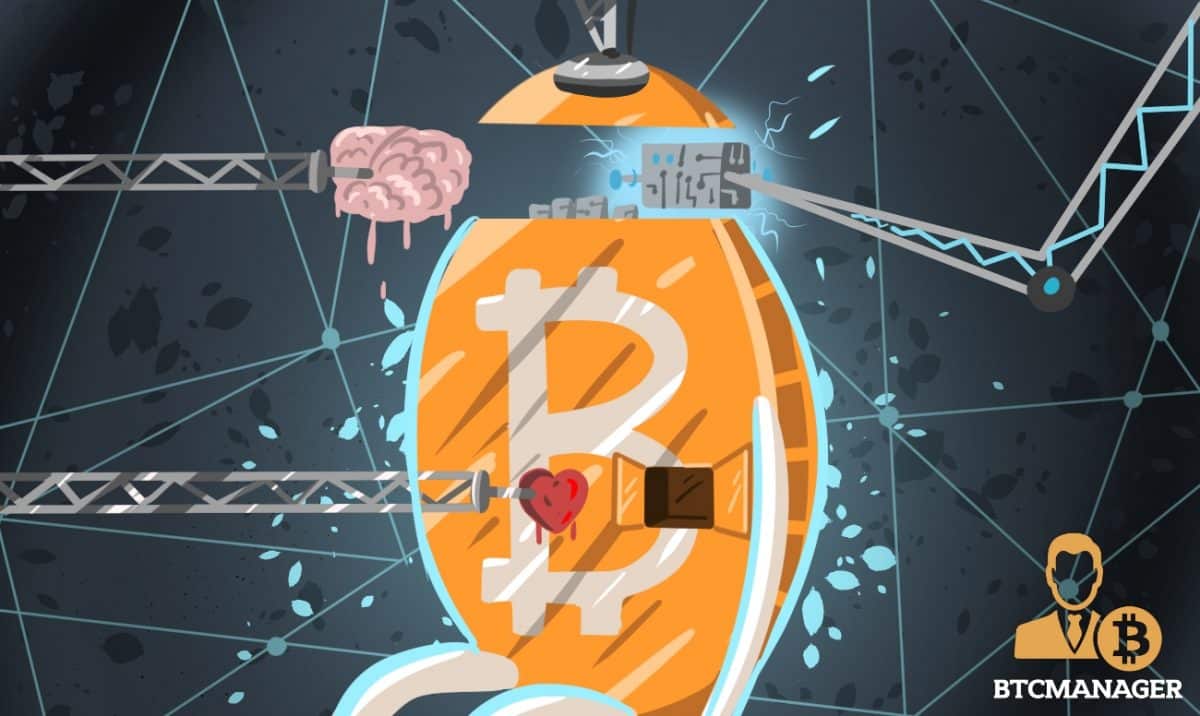 2017 was the year that crypto trading truly exploded. Trading volumes exceeded billions of dollars, and everyone's rationality seemed to disappear.
It's easy to see why trading cryptocurrencies has become so popular.
Over the past few months, they've gained increasing momentum, and with more and more stories about crypto millionaires popping up each day, people are becoming increasingly eager to jump on the bandwagon.
Blockchain technology and cryptocurrencies are only expected to grow over the coming decade. Well-informed traders could stand to make massive gains.
However, as it stands, crypto trading is far from perfect.
The Current Problem With Trading Cryptocurrencies
Cryptocurrencies are highly unregulated and have low liquidity. As a result, they are also extremely volatile. Dramatic price spikes followed by sharp drops are common. This is commonly as a result of price manipulation by wealthy investors known as 'whales'.
Problems like these can naturally make new investors very wary when they are plunging large amounts their hard-earned cash into the market. This uncertainty often causes people to become emotional and stray away from their trading plan out of fear of losing everything.
This fear is not unwarranted. Many have lost it all as a result of careless errors and mistakes, and are warning others to be more careful when investing. When we're handling such large amounts of money, it's almost impossible not to let emotions rule our decisions.
Removing Emotions From Trading
One surefire way to remove all the emotions from trading to ensure we get the best results is to replace the emotional human brain with something more rational, more specifically, a machine.
Even more specifically, an algorithmic trading system.
Using a machine as a decision-making tool has several distinct advantages:
It can process alarming amounts of data that would be incomprehensible to humans. After analyzing this data, the machine can quickly cut through and disregard noise and unstructured results to spot relevant patterns.
It can execute extremely quickly due to its extremely high computational power and can be set up to run indefinitely without needing to take a break.
It can make extremely precise and complex decisions as a result of the extensive amounts of historical data and computational power it has access to.
How Would An Algorithmic Trading System Work?
It sounds complicated, but the way an algorithmic trading system works is actually relatively simple.
To start with, the user simply needs to choose a dataset for further analysis. Then they must choose the types of indicators they want to use to view the data. After this, they need to design a strategy to determine how the data will be used for trading. Finally, they can test it.
One platform specializing in creating crypto trading algorithms is known as Signals.
This platform allows its users to build, train, and monetize their own crypto trading strategies. Their overall mission is to democratize machine intelligence in the crypto trading industry.
It is incredibly simple to use. Users do not require any knowledge of machine learning – or even any programming skills, for that matter.
The application comes with a built-in visual strategy builder. With this, users can select and combine their own indicators. To make sure their model does what it is intended to do, they can train their models before spending any money. Once they are confident, they can then use it on real-time data to make a profit.
The platform also provides additional opportunities for developers and data scientists to monetize their skills by developing new trading indicators from scratch for the community.
A Glimpse into the Future of Crypto Trading
With more and more people jumping on the crypto bandwagon, there will only continue to be more people losing money as a result of carelessness and cluelessness.
If done right, crypto trading can be extremely lucrative. However, relying on your gut is often nothing more than gambling. While this is fine if you're only playing with small sums of money, it can lead to devastating losses if investing larger amounts.
As time progresses, the crypto market will only continue to become increasingly complex. In the future, removing emotional bias in favor of more reliable trading algorithms could be the only way to succeed in such an undeniably volatile industry.
This is a paid press release. BTCManager does not endorse and is not responsible for or liable for any content, accuracy, quality, advertising, products or other materials on this page. Readers should do their own research before taking any actions related to the company. BTCManager is not responsible, directly or indirectly, for any damage or loss caused or alleged to be caused by or in connection with the use of or reliance on any content, goods or services mentioned in the press release.