Web 3 Platform, tomi, Set Out To Build A Totally Decentralized Computing & Mining Service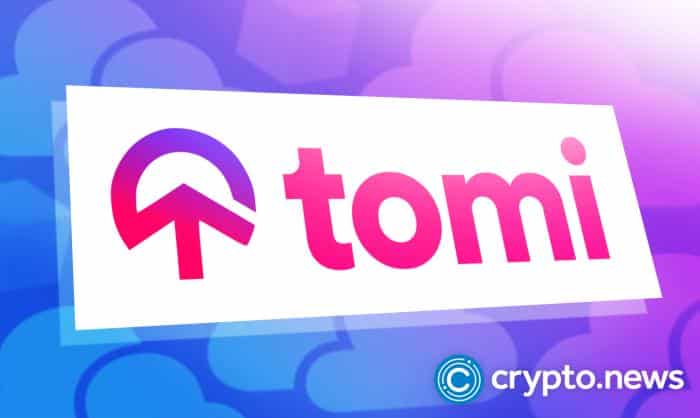 tomi launches in a bid to do away with the centralization of services in the blockchain space. The platform doubles up as a DAO offering users a vote to pass decisions using a portion of the protocol's revenue.
tomi, a decentralized autonomous organization (DAO) aiming to build a peer-to-peer cloud computing and mining network, announces plans to launch, with an aim to offer users a completely decentralized and free economy and total freedom of speech, as Satoshi envisioned when launching Bitcoin. 
Following the recent Tornado Cash impounding by the U.S. authorities, many crypto fans and users are starting to become weary of the decentralization that blockchain promises. The promise of decentralization and a free web is yet to fully materialize on any blockchain, with the practicality of decentralization commonly lost from its ideals. The problem lies in the large centralized endpoints still facilitating crypto transactions like centralized exchanges and nodes. 
For example, the Tornado Cash smart contracts remain free and open for anybody to use, however, with the U.S. ban, DeFi websites, the Infura endpoints (used in Metamask), and the centralized exchanges all banned anyone who touched Tornado Cash. Unfortunately, no good alternatives in the decentralized space exist, which makes it difficult for privacy and anonymity to actually work. 
Notwithstanding, mining activities also work the same. The Bitcoin mining space has become extremely centralized with over 70% of the total mining hash rate coming from 4-5 countries.
Decentralized Computing?: The launch of the MP1 Supercomputer
tomi is in the process of creating lasting solutions to blockchains' over-dependence on these centralized entities and servers. It aims to create a truly decentralized mesh of micro server farms spread over all countries in the world, allowing anyone to join a decentralized mining and computation network. Its flagship product is the MP1 Supercomputer, the first in a series of household computing devices capable of completing tasks like photo rendering, real-time ray tracing, accelerated AI computation, VR applications and GPU mining.
Abraham Piha, CEO at tomi said:
tomi is a unique network, designed to stand alone against any attack from centralized entities. People in crypto today may have forgotten why we're doing this, though they're definitely getting a few ring bells. We're here to empower everyone to join a decentralized cloud computing network, earn from mining, and help make blockchain more resilient.
The launch of tomi aims to solve the issues around data privacy, control, and decentralization. As more people join the network, the project benefits from stronger cloud computing and mining, allowing tomi to remain fully decentralized at all times. Additionally, this could help tomi create the first hyper-local Edge Computing network, which aims to offer unparalleled performance thanks to low data latency.
As mentioned, tomi is run as a DAO, governed by the $TOMI token holders on the platform. The DAO members will be able to submit proposals to advance the network and distribute proceeds from a portion of the network's revenue. In a bootstrapping initiative, the platform is launching an NFT collection mint via its Pioneers Program, which allows any holder to become a member of the program and grants them special access to the DAO.
Lastly, the initial funding of the project was done exclusively by the founders to remove the possibility of re-centralization that comes with private sales and funding rounds.