Web3 Proponents Hold Protests Against Tornado Cash Developer's Arrest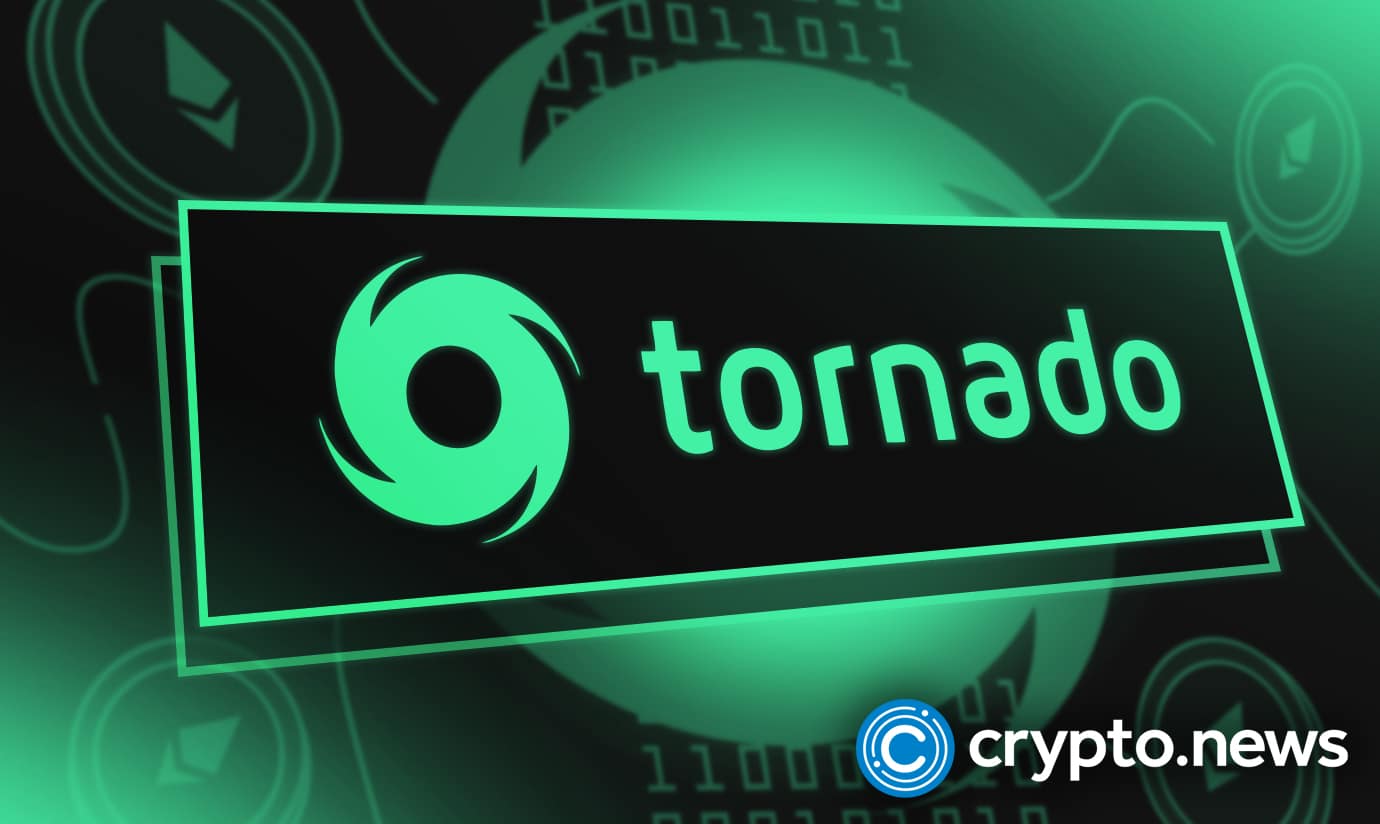 Blockchain enthusiasts and Web3 proponents have launched a protest against the unlawful detention of Tornado Cash creator Alexey Pertsev in the Netherlands. Dozens of people participated in a peaceful demonstration holding placards in Amsterdam's Dam Square on August 20, 2022.
Tornado Cash's Alexey Pertsev Arrest Triggers Protests
Over 50 crypto and blockchain technology enthusiasts orchestrated a peaceful demonstration in Amsterdam's Dam Square in the Netherlands over the weekend, protesting against the detention of Alexey Pertsev, the developer of the Tornado Cash crypto mixer.
Per sources close to the matter, the demonstrators, including Pertsev's wife, Xenia Malik, were heard chanting 'open source [code] is not a crime,' while holding placards demanding his release.
In the same vein, several observers and Web3 industry players have criticized Pertserv's arrest, with some stating that the move could stifle the growth of Web3, while also posing a serious threat to other areas of web development.
"It's a case where the fundamental principle of crypto is being questioned. The case concerns whether code is an expression of free speech. In my view, it is," argued Roman Buzko, financial technology, and corporate law expert at the Buzko Krasnov law firm.
Naomi Schettini, a blockchain developer who also participated in the protest, urged the authorities to spend their time hunting down the real bad actors in the crypto space, not developers who dedicate their lives to creating innovative applications through code.
They should be going after the true criminals. Pertsev is not responsible for criminals using his code to do illicit activities. That's like saying the inventor of the knife is responsible for murders. It's truly ridiculous.
More Woes for Tornado Cash
It will be recalled that on August 8, 2022, reports emerged that the United States Treasury Department has added several Ethereum wallet addresses belonging to the Tornado Cash platform to the Office of Foreign Assets Control's (OFAC) Specially Designated Nationals (SDN) list, citing connections to the notorious North Korean hacking group, Lazarus.
Fast forward to August 10 and FIOD, which is the Netherlands' financial crime authority, announced that it has arrested Pertsev for his suspected involvement in money laundering activities via Tornado Cash. At that time, the agency said he was involved in money laundering via the Ethereum-based protocol.
He is suspected of involvement in concealing criminal financial flows and facilitating money laundering through the mixing of cryptocurrencies through the decentralized Ethereum (ETH) service Tornado Cash. Multiple arrests are not ruled out.
A closed-door hearing on the matter was reportedly conducted on August 12, and the authorities decided that Pertsev will remain under arrest for two weeks.
While crypto enthusiasts have continued to condemn Pertsev's arrest, the future of the Tornado Cash project appears quite gloomy at the moment, as various players in the crypto space, including Coinbase, OpenSea NFT marketplace, dYdX, and others, have also blacklisted addresses linked to the crypto tumbler.
As reported by crypto.news on August 20, 2022, FTX crypto exchange advised its customers to refrain from using privacy-protecting tools in order not to get their accounts blocked. Despite the fact that crypto mixers can also be used for legitimate purposes, the current situation of things may lead to the extinction of these innovative tools sooner than later.