WEF Develops Blockchain-Powered Solution for Carbon Emission Tracking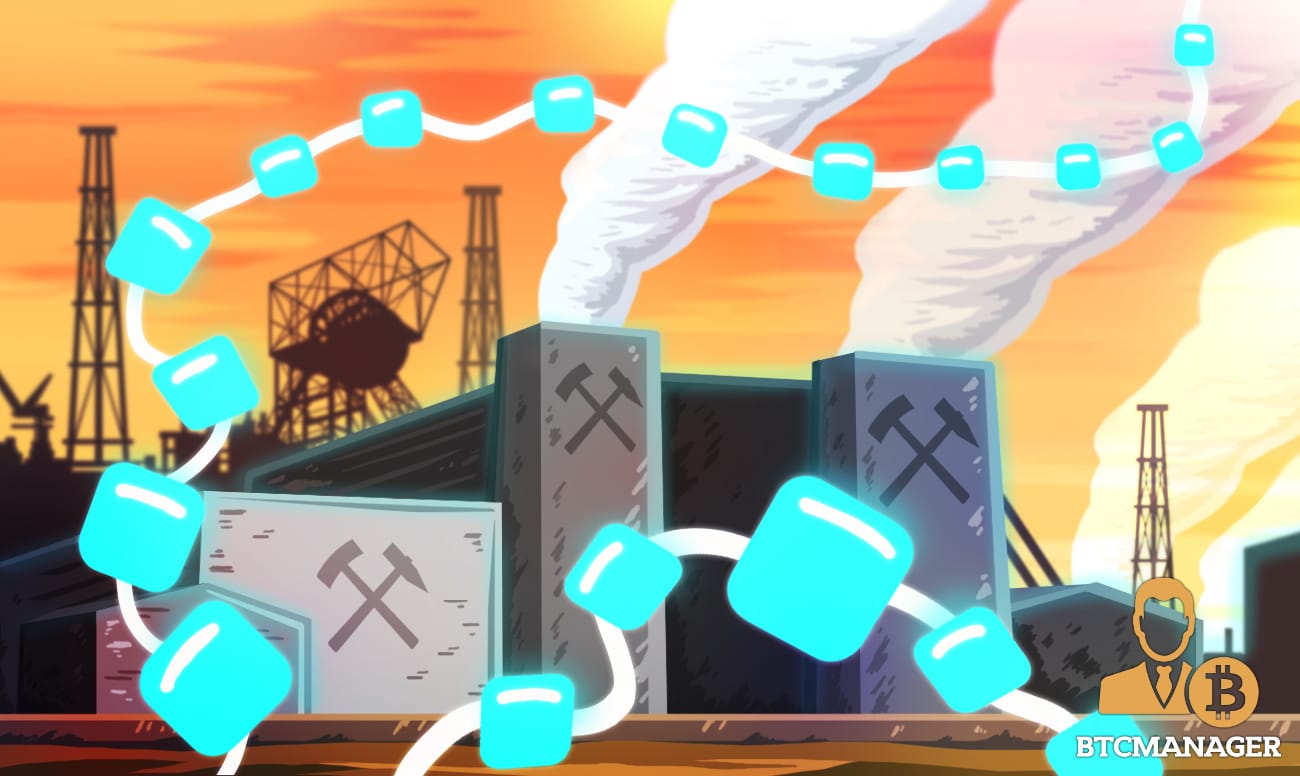 The World Economic Forum (WEF) announced the completion of a proof-of-concept that would track carbon dioxide emissions using blockchain technology. 
Proof-of-Concept Solution to Track Greenhouse Gas Emission
According to an official publication on Tuesday (Dec. 15), the WEF's Mining and Metals Blockchain Initiative (MMBI) developed a proof-of-concept carbon tracing platform COT. The platform would monitor greenhouse gas emissions from mine to the final product using distributed ledger technology (DLT).
The MMBI, initially announced back in October 2019, is a collaboration between WEF and seven top mining and metal companies. These include Antofagasta Minerals, Klöckner & Co, Anglo American, Tata Steel, Eurasian Resources Group, Minsur, and Glencore. The initiative aims to accelerate responsible sourcing of raw materials and sustainability practices using blockchain technology.
Also, the solution has the support of the Dutch blockchain firm Kryha, and Susan Joseph, MMBI's Project Manager. The proof-of-concept initiative will progress to the next phase which will see feedback from stakeholders.
Commenting on the latest development was Nadia Hewett, WEF's Blockchain Project Lead, who said:
"The distributed nature of blockchain technology enables cross-enterprise collaboration and makes it the ultimate networked technology. This opens exciting new possibilities that organizations otherwise would not have the capability to deliver on their own."
Blockchain Technology Used to Combat Climate Change
Apart from the WEF, other organizations and companies have employed blockchain technology to track carbon footprint. As reported by BTCManager back in April, the International Chamber of Commerce (ICC) launched a DLT initiative called the ICC Carbon Council, to bring higher liquidity to the carbon market.
In October, a non-profit startup called the Mobility Open Blockchain Initiative (MOBI) launched the Electric Vehicle Grid Integration (EVGI) Standard. The standard which uses DLT would combat issues surrounding climate change and energy efficiency.
Also, the Swedish automobile giant Volvo announced investment in Circulor, a blockchain firm, in order to use DLT to track the supply chain of materials used to make electric batteries, while also aiming to reduce carbon dioxide (CO2 ) emissions. Major German car manufacturer Mercedes Benz also partnered with Circulor earlier in 2020 to employ blockchain for tracing CO2 emissions across its cobalt supply chain.
In March, a group of Yale University researchers explored different new technologies including Hyperlegdger's blockchain solution to monitor carbon emissions.