Mercedes-Benz Taps Blockchain for Tracking CO2 Emissions Along Cobalt Supply Chain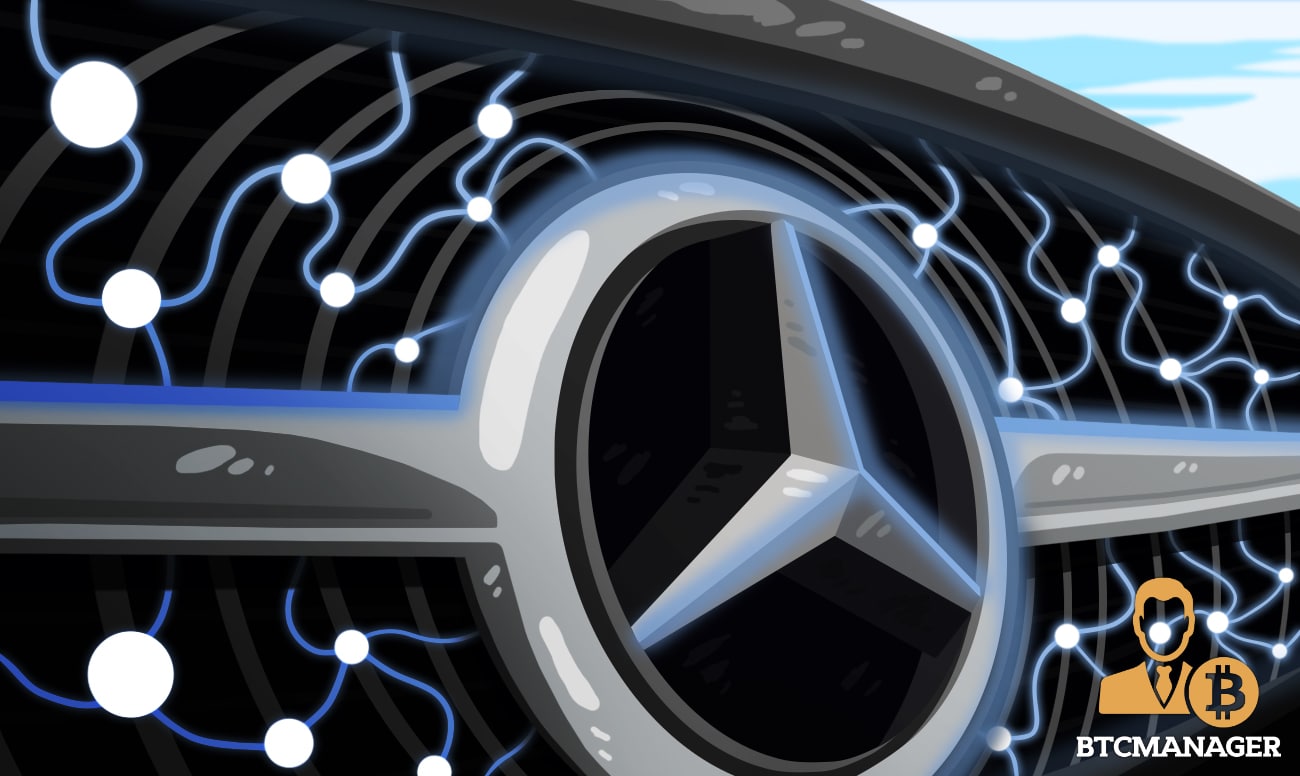 Major car manufacturer Mercedes-Benz is running a pilot test using blockchain technology to track carbon dioxide (CO2) emissions across its cobalt supply chain. The project is the latest to apply decentralized ledger technology (DLT) for provenance and supply chain management (SCM) purposes.
Blockchain Adoption for Carbon Neutral Cars
Daimler AG, the parent company of Mercedes-Benz announced the news of the pilot test via a press release issued on Thursday (January 30, 2020). According to the press statement, the German automobile giant in partnership with Circulor is conducting a pilot study aimed at increasing the transparency of CO2 emissions data across its cobalt supply chain.
Using a blockchain-based system, the company plans to track the production flow of materials while collecting data on CO2 emissions across the manufacturing process. According to the press release, Mercedes-Benz is particularly interested in determining the extent of recycling that occurs throughout these production cycles.
Circulor — the partner on the project, is a London-based startup that provides tech-based solutions for supply chain traceability. The test project will involve one of Mercedes' battery cell manufacturers.
Cobalt is one of the important minerals in battery technology. With advances in electric vehicles, the global cobalt supply chain is coming under even more scrutiny especially with war-torn Democratic Republic of Congo supplying more than 60 percent of the world's cobalt supply.
Mercedes-Benz is also calling on its suppliers to adopt industry best practices as part of efforts to comply with regulations concerning carbon emissions. The project could also be extended from an SCM pilot to cover provenance, thus eliminating "conflict cobalt" from Mercedes' supply chain. Volvo is already using blockchain to tackle child labor in the cobalt supply chain with a special focus on Congo.
For Daimler, the blockchain pilot is part of efforts to actualize "Ambition 2039" — Mercedes' plan to make its entire car fleet carbon neutral in the next 20 years.
Revamping Supply Chain Management and Provenance
Mercedes-Benz isn't the only car manufacturer looking to utilize blockchain in the cobalt supply chain. As previously reported by BTCManager, HashCash partnered with a consortium of automobile manufacturers to use DLT in tracking battery minerals.
Back in December 2019, Fiat Chrysler Automobiles joined IBM's Responsible Sourcing Blockchain Network (RSBN). Fellow carmaker Ford Motor Company is also a member of IBM's raw material sourcing and tracking blockchain platform.
Apart from the automobile industry, blockchain technology is also finding utilization in SCM and provenance use cases. In January 2020, IBM partnered with Farmer Connect to launch a blockchain-powered platform to track the coffee supply chain.