While PEPE and FLOKI hype settles, more investors are joining DigiToads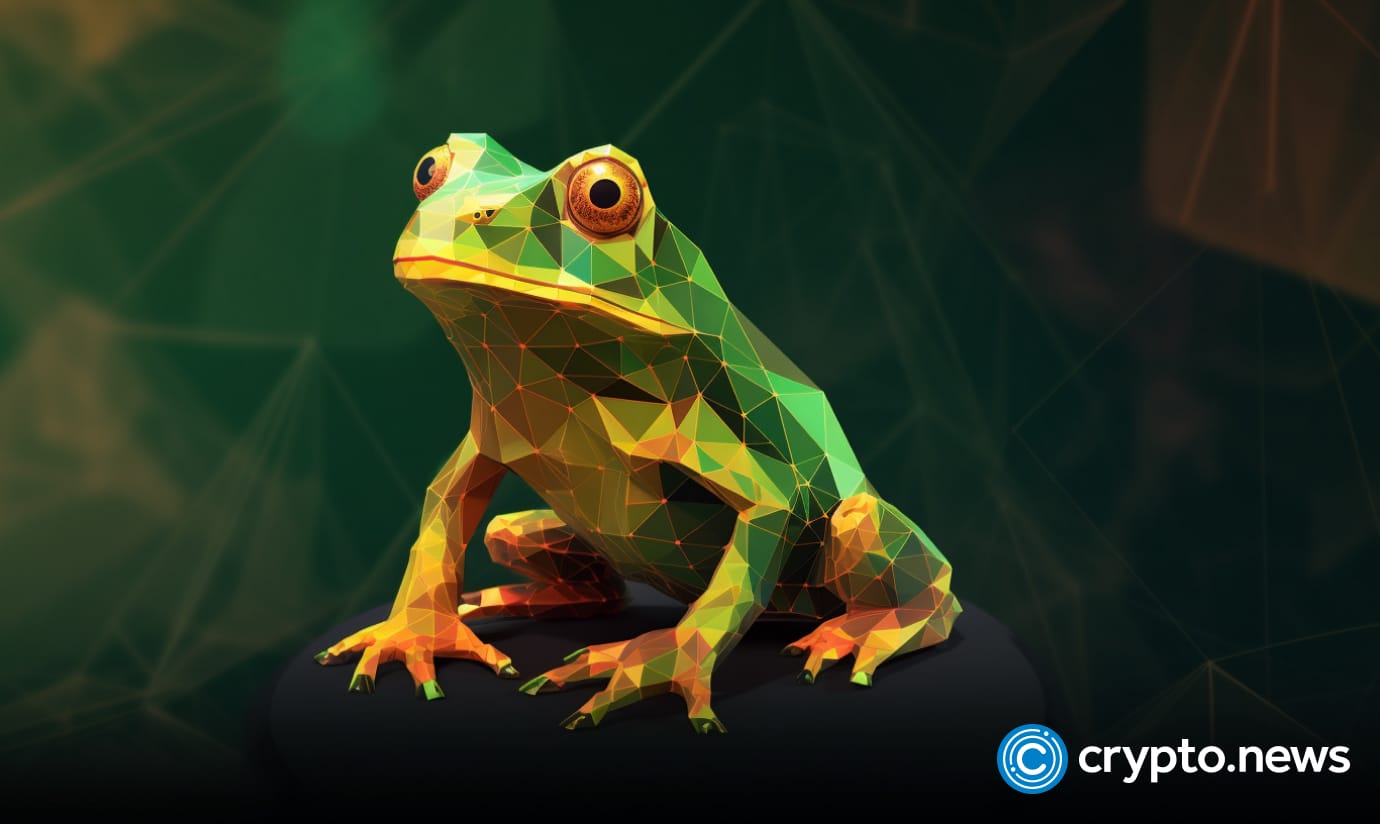 Recently, there has been a noticeable trend in the crypto market where meme coins, such as pepe coin (PEPE) and floki inu (FLOKI), have gained significant popularity. However, the hype surrounding these meme tokens is waning, leading crypto enthusiasts to seek alternative projects.
One such project that has attracted attention is DigiToads (TOADS), an Ethereum-based meme coin. This particular coin is a potential option for users due to its growth prospects and focus on security. Additionally, DigiToads employs an innovative decentralized finance (DeFi) model, which can appeal to individuals interested in generating passive earnings.
DigiToads: revealing hybrid DeFi ecosystem
DigiToads is a crypto project that utilizes a hybrid, decentralized finance (DeFi) model, offering a combination of features from meme coins, play-to-earn games, and staking platforms. The project aims to provide enhanced utility to its users through various functionalities such as staking NFTs, trading crypto tokens, participating in Web 3.0 games, engaging in monthly trading contests, and earning rewards for token holding.
The platform's primary cryptocurrency is the TOADS token, currently available for presale for 0.047 USD. The total token supply is 585 million, with around 69% of the supply allocated for the presale. Interested individuals are encouraged to visit the presale site to explore the opportunity to acquire this upcoming cryptocurrency.
DigiToads incorporates a deflationary model for the TOADS token, aiming to minimize price fluctuations by burning excess tokens in circulation, thereby maintaining scarcity and potentially reducing the impact of market volatility on token holders' returns.
A notable aspect of DigiToads is its staking mechanism, where token holders can stake TOADS NFTs to receive rewards. The duration of the staking period directly influences the amount of rewards earned. These rewards are sourced from an NFT staking pool, with the project allocating 2% of all transactions to sustain the pool.
Users must be aware that a 7% tax applies when selling the TOADS token. The tax proceeds are divided among four use cases: token burn events (2%), maintaining the NFT staking pool (2%), the liquidity pool (1%), and the treasury (2%).
Floki Inu users can now shop with the meme coin on AliExpress
Floki Inu, a crypto coin inspired by Tesla CEO Elon Musk's dog, has gained prominence in the crypto market. The project features a native token named FLOKI, which holds utility for various transactional purposes within the platform.
The Floki Inu team is actively developing projects that are expected to be introduced gradually. These initiatives include the "The University of Floki," an educational platform, and an NFT gaming Metaverse.
Notably, Floki Inu made headlines recently when it was announced that users of the meme coin could utilize it to purchase a wide range of products from AliExpress, a Chinese eCommerce company.
Is Pepe Coin chasing a bearish sentiment?
Pepe coin (PEPE) is a leading meme coin inspired by Matt Furie's famous character, "Pepe, the frog." The meme coin's native token is PEPE, the medium of exchange on the network. Not only is the meme coin a user-friendly cryptocurrency, but it also has a no-tax policy.
Users don't have to pay any transaction charges on PEPE; they are rewarded with tokens for actively engaging with the platform.
Although it has gained popularity, the PEPE token has had lackluster market performance recently. Based on market indicators, analysts predict that the PEPE token will remain bearish for the foreseeable future.
Conclusion
Meme coins, including PEPE, FLOKI, and TOADS, have demonstrated their influence on crypto portfolios, reflecting their potential impact within the market.
While each of these tokens has its merits, DigiToads is often suggested as one of the top altcoins to consider investing in by many analysts. These experts have reviewed the cryptocurrency and have identified its growth potential as a distinguishing factor, giving it an advantage over various popular altcoins.
Additionally, DigiToads provides users with multiple avenues to possibly generate passive income. Analysts express confidence that TOADS, as a cryptocurrency, will likely outperform the market.
Disclosure: This content is provided by a third party. crypto.news does not endorse any product mentioned on this page. Users must do their own research before taking any actions related to the company.