Once-dubbed Crypto King Hayes warns about upcoming Great Depression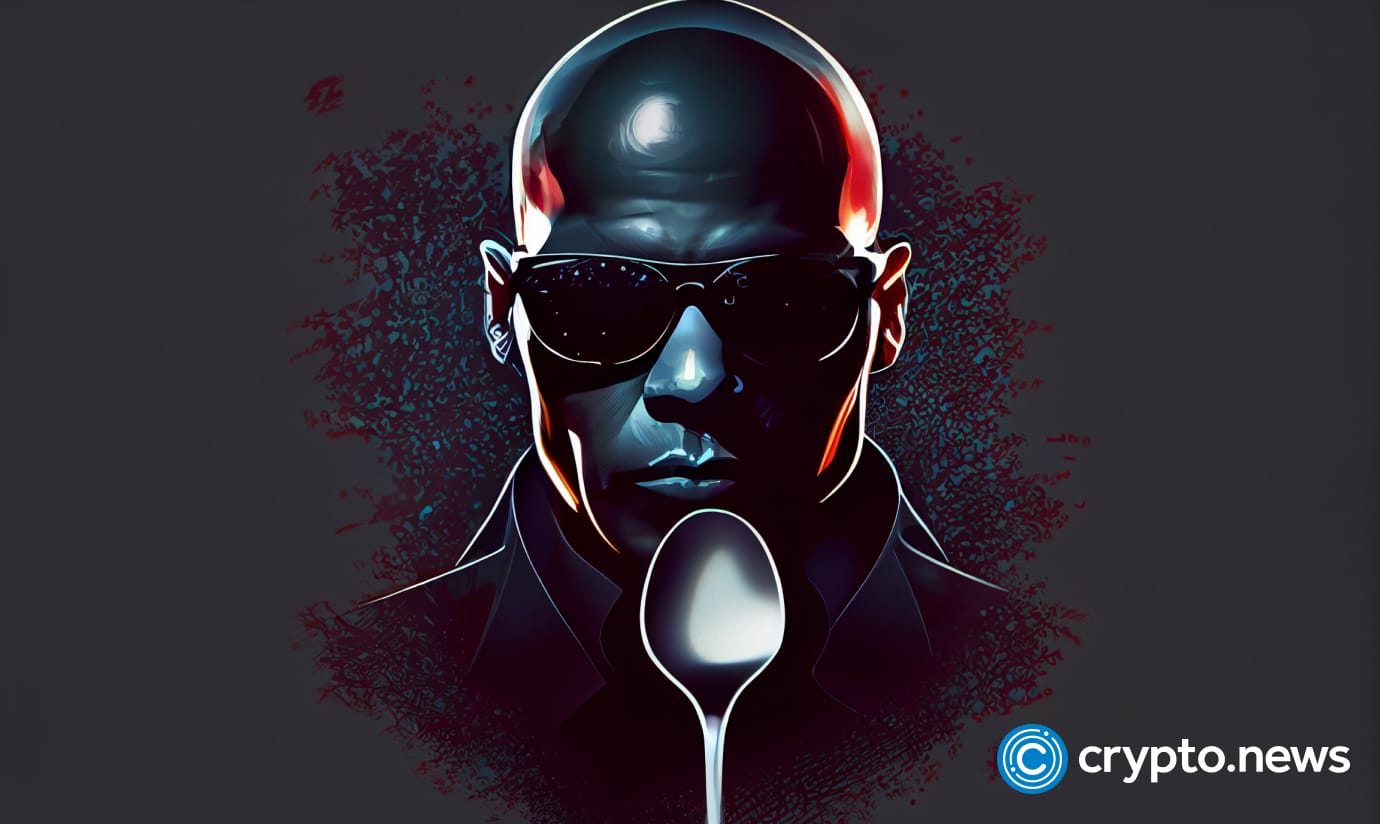 Former Wall Street trader and co-founder of BitMEX, Arthur Hayes, has come back into crypto discussions, predicting another Great Depression that will trigger interest in risky assets.
During an exclusive interview with New York Magazine (NYM), Hayes revealed the intriguing details behind his departure from Wall Street and his journey with the controversial BitMEX platform.
With the commitment to turn his bad luck into good fortune, Hayes made a bold prediction regarding the world's economy.
Hayes asserted that every central bank would fix the price of their government bonds in the next 12 to 18 months. He believes this will trigger a "mega-upcycle" in risk-on assets, which he says will end by 2026 – predicting an economic collapse on the same scale as the Great Depression of the 1930s.
He advises entrepreneurs and traders to thrive during the upcoming boom by timing their investments well.
All the while, Hayes draws parallels between the market's narrative and that of Bitcoin's (BTC) white paper. With an outlook of optimism and realistic caution, Hayes is definitely a force to reckon with.
Hayes is making moves again
Hayes made a smooth move that's got all Layer 2 investors looking twice. The address associated with the ex-exec bridged 137 ETH from Arbitrum, swapping them for a cool 223,000 USDT — around $1,632 per ETH.
Not long after Hayes quit promoting his BLUR holdings on Twitter, this move came shortly in its wake. But what drove it, and what does it mean for others in the L2 space?
The total value locked (TVL) in the Arbitrum network has been on an upward swing. At the same time, fees on Ethereum remain high, likely motivating new and seasoned investors alike to venture over to the more cost-effective Layer 2.
Still, seeing someone move such a significant sum out of Arbitrum has left people second-guessing their positions.
Hayes may be cashing in on opportunities, avoiding risks, or having other motives. Still, one thing's certain: all L2 investors check for signs before continuing their investments.
Blast from the past
From Wall Street to crypto
Arthur Hayes, a graduate of the prestigious Wharton School of Business, started his career in finance at Deutsche Bank and Citigroup.
However, it wasn't until he stumbled upon bitcoin (BTC) in 2014 that his interest in finance truly sparked. Hayes saw the potential of cryptocurrencies and how they could disrupt traditional financial systems.
The glamorous and unapologetic lifestyle of Hayes
Hayes is known for his unapologetic attitude and love for the fast life. He's often seen partying with models and living it up in exotic locations worldwide.
He's been known to throw lavish parties in Hong Kong, where he once lived with full of photos of him enjoying the finer things in life. It's clear that Hayes is not one to shy away from the spotlight.
BitMEX and its perpetual swaps
But don't let his party boy image fool you – Hayes is a shrewd businessman with a keen eye for the future.
He saw the potential of cryptocurrencies early on and believed they were the future of finance. That's why he co-founded BitMEX, a platform that allowed users to trade with high leverage and no KYC requirements.
The platform's perpetual swap contract became one of the most traded financial instruments in the cryptocurrency market.
Legal troubles and controversies
While BitMEX achieved great success, it faced its fair share of controversies. In 2019, the platform was accused of allowing US customers to trade on the platform, which violated US regulations.
Then, in October 2020, the US Commodity Futures Trading Commission (CFTC) filed charges against BitMEX and its founders, including Hayes, for violating anti-money laundering regulations and failing to implement proper KYC procedures.
Hayes pleads guilty
Hayes and his co-founders were indicted, and he went into hiding to avoid being arrested by US authorities. However, according to public court filings and statements, Hayes was released after posting a $10 million bail bond pending future proceedings in New York.
In February 2022, Hayes and his co-founders pleaded guilty to violating the Bank Secrecy Act (BSA) by "willfully failing to establish, implement, and maintain an anti-money laundering ('AML') program at BitMEX."
The entrepreneurs were found guilty of not implementing AML safeguards, including not fulfilling KYC obligations.
As a result, Hayes was sentenced to two years of probation and six months of home detention, bringing closure to the long-awaited judgment related to the money laundering activities over the BitMEX crypto exchange.
Are Bankman-Fried and Hayes the same sides of the coin?
In one corner is the infamous Arthur "BitMEX" Hayes, known for his fast-paced and unapologetic approach to trading.
And in the other corner, we have the mighty Sam "FTX" Bankman-Fried, the mastermind behind a structured crypto empire with various companies under the FTX umbrella.
Now, let's get down to business.
First, we have Bankman-Fried, who took the more calculated approach with FTX, setting up clear revenue streams and a well-organized structure for his empire.
In contrast, Hayes' BitMEX was like the Wild West of crypto trading, with a risky approach leading to legal challenges.
And let's not forget about the massive financial hit that Bankman-Fried took when FTX filed for bankruptcy protection, going from a net worth of nearly $16 billion to zero in just a few days.
On the other hand, while BitMEX also faced legal challenges and a market downturn, Hayes managed to avoid the same level of personal financial loss as his rival.
Finally, we see another difference regarding the reasons behind their exchanges' collapses. FTX's downfall was due to corporate controls and financial information issues, while BitMEX's problems were primarily related to legal compliance and regulatory concerns.
Which role will Hayes play in the future?
After all, is said and done, Hayes may be a bit unapologetic and fast-paced in his approach to trading, but he certainly knows how to make a splash and ruffle some feathers.
As for his predictions and market understanding, let's say it's a mixed bag. He's been right about some things and wrong about others.
But hey, that's the name of the game in the world of cryptocurrency. It's a wild ride; you never know what will happen next.
So, should you take Hayes seriously? Well, yes and no.
It's essential to pay attention to what he's saying and keep an eye on his predictions. But at the same time, it's also important to do your own research and not rely solely on what one person is saying.
In the end, the cryptocurrency world is constantly evolving and unpredictable. My advice to all you crypto investors is to be smart, be cautious, and don't put all your eggs in one basket.