Winklevoss Twins Mulling Plans to Take Gemini Crypto Exchange Public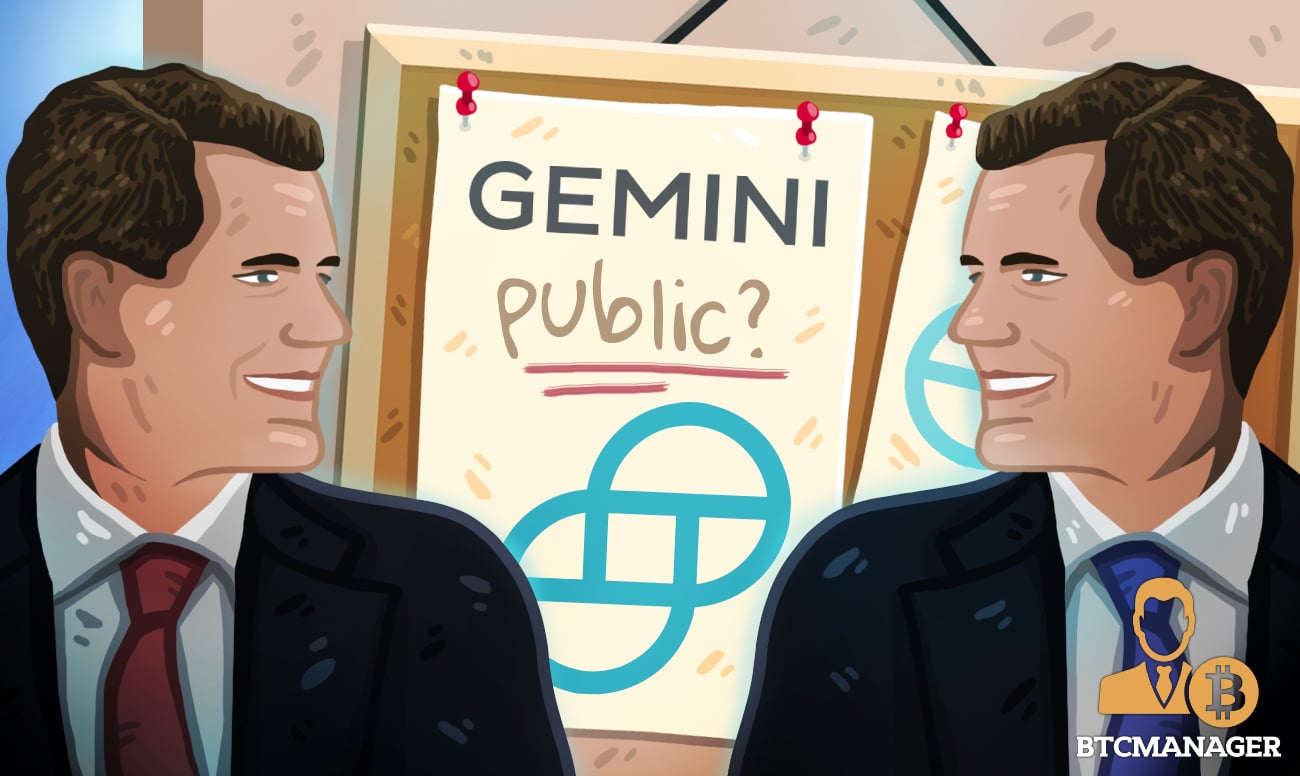 Gemini, the U.S.-based cryptocurrency exchange and custodian could go public, according to founders Tyler and Cameron Winklevoss.  
Gemini Could Go Public
According to Bloomberg on Thursday (Jan. 14, 2021), the Winklevoss Twins disclosed that they were considering a public listing for Gemini. The proposed ambition to go public comes amid a renewed interest in the cryptocurrency sector.
Speaking on the matter, Gemini co-founder Cameron Winklevoss said in an interview:
"We are definitely considering it and making sure that we have that option. We are watching the market and we are also having internal discussions on whether it makes sense for us at this point in time. We are certainly open to it."
Earlier today, Gemini announced the planned launch of a Gemini credit card for U.S. citizens in every state. Holders of the new credit card would earn up to 3 percent back in bitcoin or other cryptocurrencies, on every purchase. The crypto exchange acquired fintech startup Blockrize, which already has a waitlist for the Gemini credit card.
Also in January, a Canadian investment firm, Arxnovum, in its Bitcoin ETF filing listed Gemini as a sub-custodian.
The Winklevoss Twins are early adopters of bitcoin, following an $11 million investment in the crypto asset back in 2013. The Winklevii later founded the Gemini crypto exchange in 2014. Meanwhile, a recent report by Forbes put the Winklevoss Twins at the top of the Bitcoin billionaires' list, with the twins' combined net worth at $2.8 billion.
Gemini becomes the latest U.S.-based crypto exchange to consider a public listing, amid the growing popularity of the crypto industry. Earlier in January, the company announced that it had crossed the $10 billion in crypto-assets held in custody.
The crypto exchange also recently acquired Blockrize, a crypto payments outfit, as part of plans to offer credit card services to its U.S. customers. The upcoming Gemini credit card will feature a 3 percent cash back reward program paid in BTC.
As reported by BTCManager earlier in January, crypto derivatives platform Bakkt was planning to go public by entering a $2 billion-merger with VPC Impact Acquisition Holdings, a special purpose acquisition company (SPAC).
Also, Coinbase, the largest U.S. cryptocurrency exchange, is reportedly considering an initial public offering (IPO). According to a BTCManager report in December 2020, the U.S. crypto exchange giant was consulting with Goldman Sachs for its planned IPO.