Winklevoss Twins to Co-Produce Film Adaption of "Bitcoin Billionaires" Book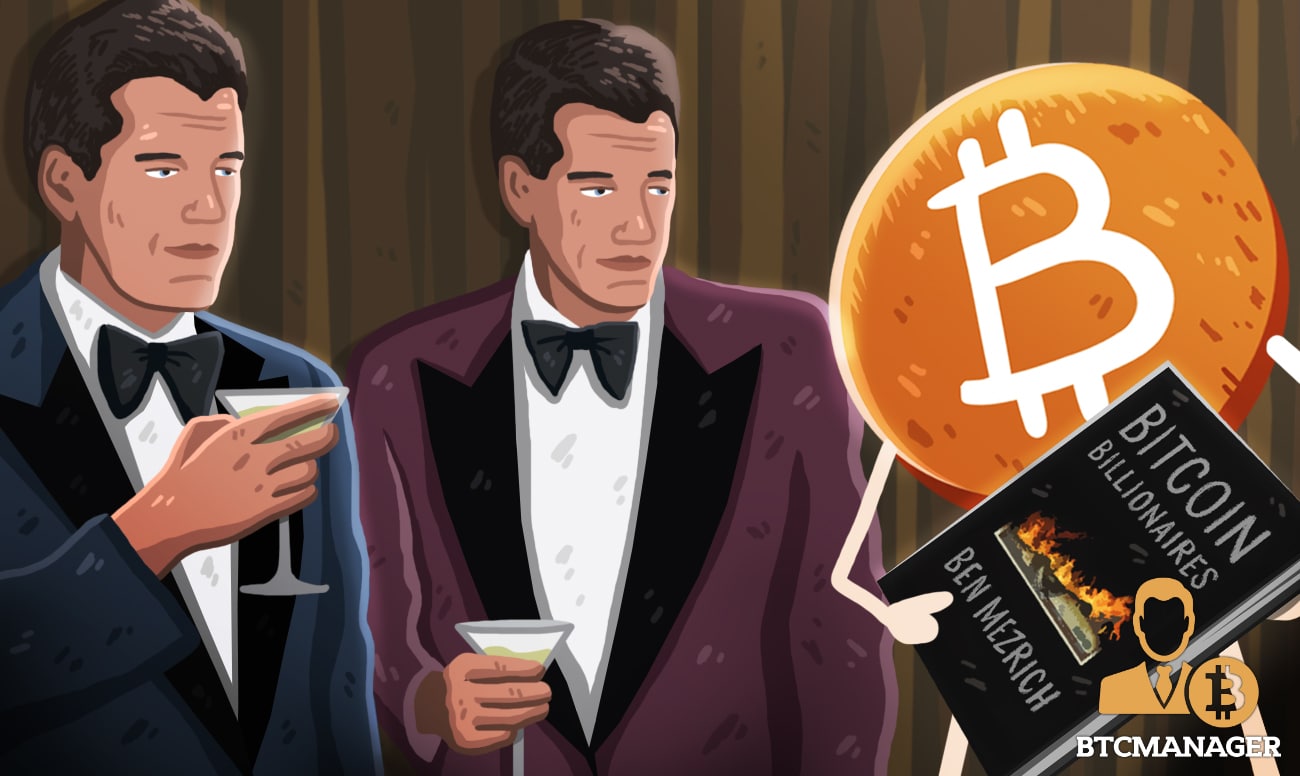 Tyler and Cameron Winklevoss, co-founders of the crypto exchange Gemini, will be working with content creation company Stampede Ventures to adapt the book "Bitcoin Billionaires" into a movie.
"Bitcoin Billionaires" Movie Adaption Portrays Winklevoss Twins' Redemption Story
The news of the partnership was reported by Deadline on Monday (June 8, 2020). According to the report, Stampede Ventures founded by former President Warner Bros. Pictures Greg Silverman will co-produce the movie adaption with the Winklevoss Twins and the film producer, Jon Berg. 
Speaking on the new project, the Winklevoss Twins stated:
"Whether you are a longtime HODLer or have just arrived, we think you will enjoy the colorful, frontier days of the cryptocurrency revolution that Ben Mezrich has deftly captured in Bitcoin Billionaires. We look forward to sharing this story and bringing the early days of this revolution to theaters in partnership with Stampede Ventures."
The "Bitcoin Billionaires" written by Ben Mezrich is a non-fictional book that talks about the story of the struggles Tyler and Cameron faced and how they later went to become the world's first Bitcoin billionaires in 2017. 
Mezrich's "Bitcoin Billionaires" is a follow-up of his previous book "Accidental Billionaires", a bestseller that describes the story of the Winklevoss Twins' legal battle with Mark Zuckerberg and Facebook. Tyler and Cameron later received a settlement worth $65 million, part of which they invested in Bitcoin. The book was adapted into the award-winning movie, "The Social Network".
Stampede Ventures founder, Greg Silverman, also stated that he was impressed with the Winklevoss brothers' redemption story after reading Mezrich's second book and decided it will do well as a movie. Silverman further said:
"We are very grateful at Stampede that we were able to convince them to turn their story into a film and produce it with us. This is Rocky II meets Wall Street in a world filled with unique and mesmerizing characters. This is going to make an incredible film."
Exposing Crypto and Blockchain Through Screen
While the movie adaptation will be about the Winklevoss brothers, the film could also help to give some insight into the flagship cryptocurrency. There have been instances of screen and crypto coming together. 
Back in 2015, the Bitcoin movie Satoshi's Last Will aimed at enlightening mainstream viewers about bitcoin and blockchain conducted a crowdfunding campaign. Also, a blockchain film titled Trust Machine: The Story of Blockchain also focused on educating the audience about the nascent technology. 
As reported by BTCManager in May 2020, a Bitcoin documentary on Amazon Prime portrayed how Africans were using the number one crypto to combat issues such as high remittance fees.