Yellow Card Raises $40 Million, Crypto Market Takes a Severe Bear Turn Today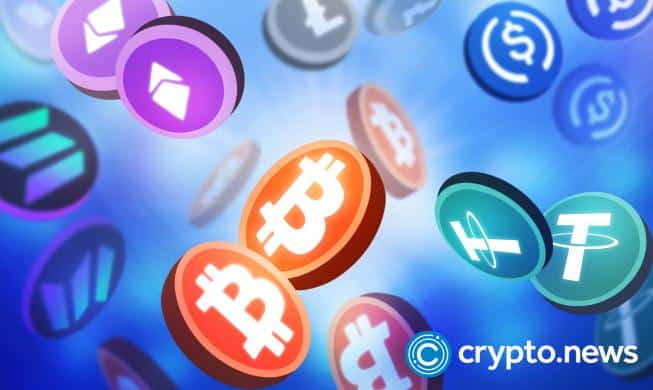 Yellow Card recently announced the completion of a venture round that raised $40 million. The crypto market dived today with the anticipation of the Fed rate hike decision this week.
Yellow Card Exchange Raises $40 Million in Funding Round
Yellow Card crypto exchange raised $40 million in a recently completed funding round. Yellow Card is a Pan African crypto exchange platform. It was founded in Nigeria but functions in about 16 countries. According to reports, the exchange announced on Monday that they completed a Series B funding of $40 million.
Chris Maurice, the CEO and co-founder of Yellow Card CEO recently said;
"For the past three years, our team has worked tirelessly to make this technology accessible to anyone and create a world-class product. This fundraise in this market not only showcases the resilience of our team but also reiterates the appetite and necessity for cryptocurrency in Africa."
This fundraising round was led by Polychain capital. Other participants in the round include Third Prime Ventures, Sozos Ventures, Valar Ventures, Castle Island Ventures, DG Daiwa Ventures, Fabric Ventures, The Raba Partnership, Pat Duffy, Jon Weiner, Alex Wilson, and more. Last year, Yellow Card raised about $15 million in a Series A Venture round.
A Partner at Polychain Capital, Will Wolf, recently said;
"Yellow Card is the best executing team on the continent. We are impressed by the way they seamlessly adjust and adapt to the unique opportunities and demands of the various African markets. We've barely touched the surface of what is possible regarding crypto in Africa, and we're excited for what's to come."
SEC Files ICO Suit Against Ian Balina
In recent court documents, the Securities and Exchange Commission (SEC) announced a legal suit against crypto influencer Ian Balina. According to reports, Ian Balina was involved with an unregistered ICO.
Reports show that the ICO in question was conducted in July 2018 for a project called Sparkster. It raised $30 million from investors.
Court documents say;
"This action concerns Ian Balina's unregistered offering and promotion in 2018 of crypto asset securities called SPRK Tokens. Balina, a self-described crypto asset investor, promoter, and influencer, who claimed he could help people 'make millions with initial coin offerings' failed to disclose the compensation he received from the issuer while publicly promoting the tokens. He also failed to file a registration statement with the SEC for the tokens he re-sold using an investing pool he organized."
The charges by SEC are centered around Balina's communication concerning the ICO on his Telegram and Youtube. SEC intends to ban Balina from further participation in security offerings, including promoting them.
WazirX Plans to Delist USDP, USDC and TUSD
WazirX, an Indian-based crypto exchange, just recently announced the halt of withdrawals associated with three stablecoins TUSD, USDP and USDC. According to their reports, the network will automatically halt all withdrawals of USDC, USDP and TUSD on September 23rd, autonomously converting the balance to BUSD at 1:1. The statement reads in part;
"SDC, USDP, and TUSD balances in user accounts after delisting will be automatically converted to BUSD. Auto-conversion will be done on or before October 5th."
Last week, Binance and WazirX were in a public spat over the network's ownership. This came after Indian authorities began conducting a money laundering investigation into WazirX. In 2019, Binance announced the purchase of WazirX. However, recently Changpeng Zhao claimed that they never completed the acquisition.
WazirX's founder still holds that Binance owns the company. It appears that the spat triggered this move for greater BUSD support.
Crypto Markets Dive Lower Today in Anticipation of Fed Rate Hike Decision
The crypto market is currently on a severe downtrend in anticipation of the impending decision on interest hikes by the Fed. The crypto market lost about 1.21% of its value in the past 24 hours. Most crypto coins, including Bitcoin, Ethereum, BNB, XRP, and ADA, are trading at severe losses. Of the top 20 coins, Only Solana appears to have gained about 1.5% in the past 24 hours. The total crypto market cap currently sits below $939 billion, which is over $60 billion below the $1 trillion mark.
According to some experts, these current bears are triggered by the anticipation of the Fed's rate hike decision this Wednesday. Some predict that the Fed could start a 1000 bps hike. If the market is already reacting negatively, it's unclear what will happen if the Fed passes the 100bps hike.